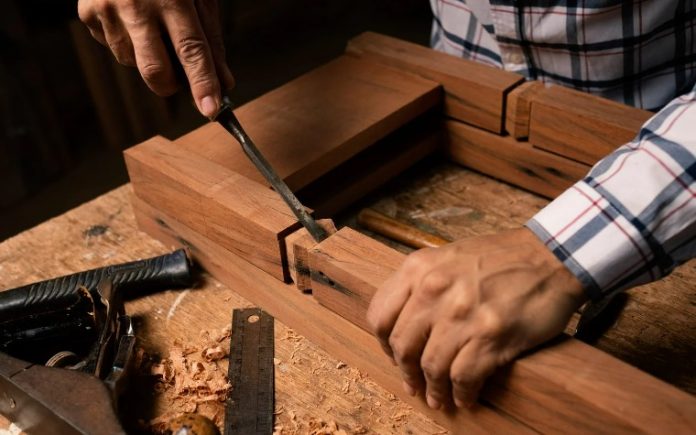 When it comes to working in the woodworking industry as an employee or the boss, you need to consider many health and safety aspects. It's vital, not just to remain within the law but to ensure that you and your employees and any visitors to your site keep safe.
So what can you and should you be doing to ensure that you don't fall foul of the law and are protected as much as possible from accidents? Here is some advice that will help you keep the health and safety aspects of your woodwork shop in good order.
Health And Safety In The Woodworking Industry
Assess regularly
Keeping your woodworking shop in a tidy and deep clean condition is a must. If you look after the area you work in then you will reduce the risk of accidents.
Ensuring that dust and machinery are cleaned and serviced regularly, off-cuts are cleared, safety guards are checked, blade changes and maintenance are carried out regularly will ensure that everything is in good order and able to operate safely.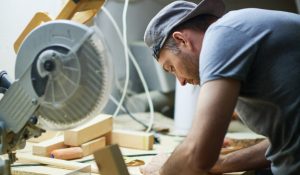 Busy days and tiredness can cause standards to slip, which can quickly lead to a dangerous workplace, so clearing and checking after each job or at the end of the day is a must.
Keep paperwork
The size of your operation will determine precisely what regulations you are subject to and the paperwork deemed necessary. Still, it is good practice for woodworking shops of any size to keep their paperwork in order. COSHH assessments, risk assessments and all product information such as instructions and service or maintenance checklist should be to hand.
Purchasing equipment from leading suppliers such as Calderbrook Woodworking Machinery can ensure that you get the right advice and information from the outset. Whether you are looking to buy new, second hand or rebuild your existing equipment, you can be sure that you will receive all the information you need, as well as guidance and advice on woodworking machinery, including DC braking.
Train and supervise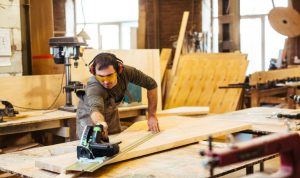 Ensure that everyone who uses equipment is trained appropriately. Whether this requires external training resource or supervision from an experienced team member should be considered. Always ensure that adequate care is given, and if working on your own, it is essential to make sure you do not take any unnecessary risks when working with tools and equipment.
Understand and manage
Dust, noise, and hazardous substance contact can be detrimental to workers health, so you must consider using dust extractors, masks and ear protectors as well as suitable clothing protection when substances are in use.
Layout
The safety of your premises can be affected by the layout of your equipment, so you should seek to position machinery to take account of the safe movement of people and the production layout that makes the most sense. The shorter distance people or products need to move, the less chance there is of accidents.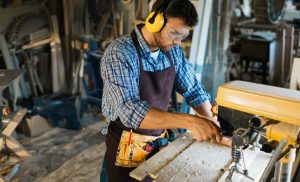 Ensure that board materials and timber are stacked safely. Never exceed the weight limits on shelving or place materials so high that it is dangerous or overextending for equipment or people to reach. Falling material is responsible for almost 20% of deaths in the woodworking industry and 13% of serious injuries.
Control of substances
The key messages for COSHH woodworkers include information on workplace limits for hardwood and softwood dust and make it clear that lubricants, adhesives, paints, stains and varnishes are all considered hazardous to health in woodworking.
It is certainly a good idea to look at the suggested control measures such as dust extraction, skin checks and respirators to ensure that you and your workforce remain safe and healthy. The requirement to carry out health surveillance on employees to check for breathing and skin issues may also apply to your workshop.