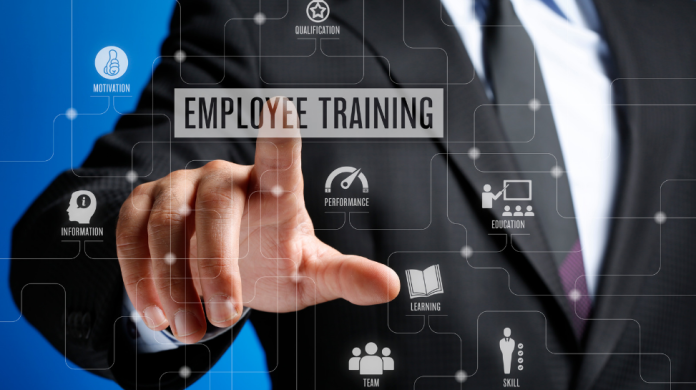 Training your employees is essential to ensure they get the most out of their roles. You should ensure you have a suitable training program for onboarding, training in existing processes and departmental resources for employees to expand their knowledge.
Digital training can be an invaluable tool, as it allows employees to access training whenever and wherever they need it. Sharing digital training tools on the cloud ensures that employees, wherever they're based, get a standardised and uniform level of education.
Creating digital training resources can be a lengthy process. It is vital to get the information and procedures right and ensure that the materials you produce are accurate and easy to understand.
This article will explore some of the critical things to consider when creating your digital employee training resources.
Assess Your Business Needs And Current Training Resources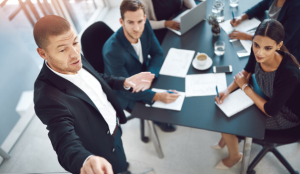 You should start by looking at your current training materials. Consider the areas they cover and any underserved areas of the business.
You should assess the level of competency your team has in different areas and identify whether your current resources are effective. Sort your existing resources into three sections: suitable, in need of improvement, and to be scrapped.
Talk To Your Employees About Their Needs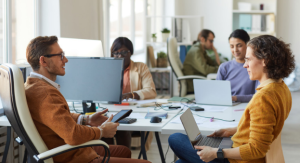 Your employees will be best placed to let you know what they need from their training materials. Ask them about their understanding of various elements of their roles and request feedback on anything they feel they could benefit from further training in.
You could do this at employee performance reviews. You could also send out an anonymous survey to get the honest opinions of your entire team.
Create Measurable Goals
Goals are crucial when training your team. You and your employees will need a way to measure their progress and success in training. You should ensure that training is split by topic and that all modules are split into manageable chunks of information.
You could bookend training modules with quizzes to show what an employee knew at the start and what they know at the end. This can be a great way to identify how successful the training has been or whether it needs fine-tuning.
Allow Employees To Self-Pace Their Training
Self-pacing is a great way to allow your employees to study in their own time and work their training around their daily tasks. It can enhance employees' ownership of their training and motivate them further. Giving an employee agency over their training ensures they feel trusted.
Set Parameters For The Topics And Avoid Making Them Too Broad
Coming up with the right topics can be tricky. You want to avoid making their topics too broad and unwieldy. Overloading your employees with information can be detrimental to their training, so ensure that you keep things manageable.
Topics should cover various departments and then be split into sub-topics within that department. There should also be overarching topics that can apply to employees in any department, such as health and safety and cyber security.
Use Multiple Media Types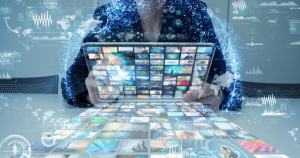 Everyone learns differently, so you will need your training resources to be accessible to everyone that uses them. It can also get monotonous viewing the same media type again and again. It is a good idea to mix up media types to help keep your employees happy, engaged, and interested.
Consider alternating between video and written resources. You could also offer some live training through webinars to allow employees to ask questions in real-time.
Choose A Quality Learning Suite
There are two fundamental forms of learning in the workplace. The first is the Learning Management System (LMS), which is the most traditional form of the training process. It allows the learner to work through materials with crucial milestones and assessments throughout.
The second is the Learning Experience Platform (LXP) which enables learners to follow their own path through their resources. Many businesses see the benefit of both of these forms of learning, but using both simultaneously can be challenging and may create extra work for the training administrators.
A Learning Suite offers the best of both worlds, integrating LMS and LXP to allow employees to learn in the ways that benefit them best.
It will ensure there is a suitable framework for employees to work from while allowing them the flexibility to follow their interests. The imc learning suite is a fantastic example of what businesses should be looking for in a learning suite.
Make Resources Aesthetically Pleasing
One of the key challenges for any training provider is finding ways to ensure your learners don't get bored. It is crucial to present training materials aesthetically to keep your learners' attention and ensure that the information is absorbed.
Avoid writing long blocks of text, which will quickly lose your learners' engagement. You should intersperse images throughout the text and use colours and bolding to emphasise important information. As mentioned above, integrating videos into your training materials can also be beneficial.
Get Feedback From Employees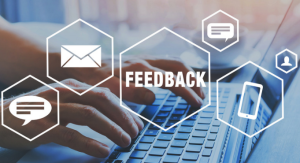 Asking your team for their feedback on the training materials can be invaluable. It is an excellent idea to incorporate feedback opportunities regularly into the training process. You could add an anonymised feedback form at the end of each module.
Ask them if there were any areas they felt were unclear or could benefit from further information not provided. Reviewing your training materials can help to have an employee who has been through the training help with the review.
Have Experienced Employees Create Specialised Content
It is not often possible for one person to create the training materials for an entire business. It is good to ask managers or talented team members from each department to draft their own training resources.
They will best know what information a learner needs to do the job well. They will also be able to include their own best practices to ensure that learners get the most out of their training and can apply it effectively to their own working environment.
Monitor Success And Identify Areas For Improvement
You will need to know whether your training materials are successful. Most training resources require regular reviews and improvements to ensure your team gets the most out of them.
It is a good idea to monitor the uptake of training from your employees and see how your business stats improve after training has been provided.
For instance, if providing customer service training, compare the level of customer satisfaction before and after training is provided. You could also assess how many customer contacts were resolved within one contact with your team.
If there is no noticeable improvement, it may be beneficial to take another look at the training materials.
Proofread And Edit Materials And Resources
Proofreading and editing are crucial to the process of developing training materials. You should have others proofread the information to ensure it reads well and is easy to understand and digest.
It may help to hire a professional editor to ensure that the materials are the best they can be. Mistakes in training resources can be harmful to your business, so this stage is essential.
Encourage Independent Research
It is vital to empower learners to carry on with their education with any training. It is impossible to give learners all the information they need to do their jobs to the best degree in one place. Independent and primary research can help your employees better understand their roles and how they can improve their working practices.