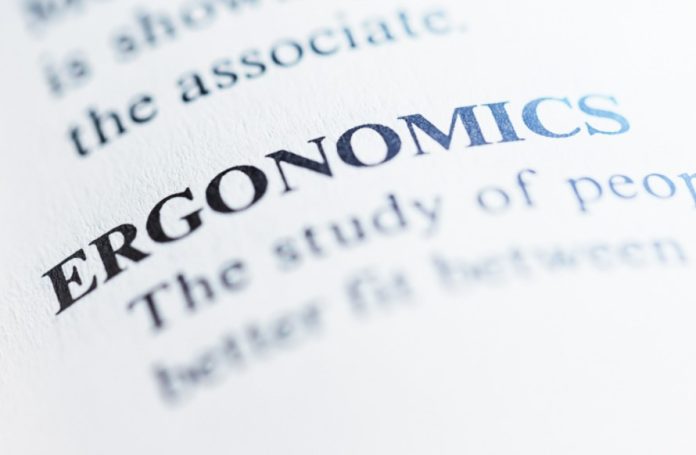 To improve safety and productivity, retailers should adhere to ergonomic practices in their stores.
In a world of uncertainty, pain and injury are our potential partners. You never know when you could fall prey to them. In a retail store, for example, a small mistake can cause a slip which may lead to a broken bone or a muscle injury. This is what makes retail ergonomics so essential.
Importance of Ergonomics in Retail
Without ergonomics at retail stores, we are compromising our strength, endurance, health, and productivity. In this post, we'll take a closer look at those factors which make retail ergonomics absolutely essential.
What are the most common hazards in retail stores?
The most common hazards and accidents in retail stores include falling on the floor, twisting your ankle, or slipping while stacking a shelf with the merchandise. Well, these hazards cannot be taken lightly. Retail stores must be equipped with ergonomic tools, products, and techniques to prevent them from happening.
What ergonomic practices should be adopted by owners of retail outlets?
Ergonomic retail practices that ensure a safe, secure, and healthy working environment for people must be incorporated in retail stores. Let's discuss them in detail
1. Safety while moving goods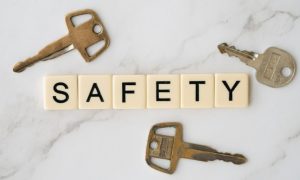 The sale and handling of goods is a very important factor in the retail and wholesale market and causes a wide range of injuries. Many injuries occur when bending or carrying heavy equipment while stacking or lifting shelves. Modern cargo lift mechanisms are ergonomically designed to prevent falls and injuries.
2. Wheeled Computer Carts
The wheeled computer cart is a shining example of ergonomics at retail stores. The necessity for push wheel computer wheels is because they can easily avoid slips or collisions that may occur when moving the desk and computer. This is one area of ​​ergonomics that retail stores must focus on. Wheeled computer carts can be very helpful in retail stores with cramped spaces; they can work wonders in avoiding bumps and collisions.
3. Ergonomic desk chairs
Whatever the work set up, an ergonomic chair is always a preferred option when it comes to office furniture.  Ergonomic office chairs are adjustable, lumbar supportive, and catalyse health and fitness. Therefore, ergonomic office chairs improve posture, heal back pains, reduce wrist fatigue, and allow easy mobility in offices. This increases overall productivity, and that's why ergonomic office chairs are inseparable from retail store ergonomics.
4. Sit-stand desks
Of late, the sit-stand desk has emerged as the numero uno ergonomic furniture option in offices and remote work arrangements for home offices. But this doesn't mean that sit-stand desks are of no use in retail stores. In fact, a sit-stand desk opens up the option of extra walkable space in retail stores; whether small or expansive.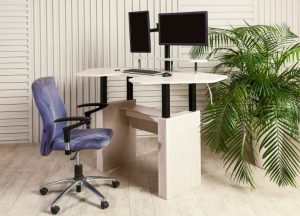 Retail store owners can place a sit-stand desk in areas such as reception and corners. Corner Desk will be more handy. And what makes a sit-stand desk an indispensable part of retail ergonomics is the fact that it keeps employees fit, healthy, and in an upright stance all the time.
5. Ergonomic stools and desk converters
Ergonomic stools allow a deep perch and give the end-users the options of stretching, relaxing, and unwinding on the workstations. On the other hand, desk converters are raisable platforms that can be used in place of sit-stand desks. While both these ergonomic options are different in design, they are basically aimed to achieve the goal; posture improvement and prevention of backaches.
6. Ergonomic monitor arm and keyboards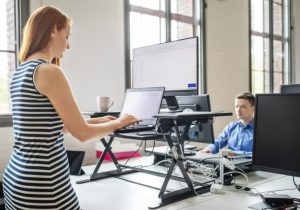 Ergonomic monitor arms and keyboards have won accolades from many physiotherapists and orthopaedists. While the monitor arms allow computer screens to be kept at the medically prescribed heights and distances, ergonomic keyboards ensure that the wrists and forearms do not bear the brunt of excessive typing. These two ergonomic accessories must be incorporated in retail ergonomics.
Conclusion
Retail ergonomics is critical to the proper functioning of small and large stores. Probably now, more than ever before, retail ergonomics has gained unprecedented importance. One of the biggest reasons to go for retail ergonomics is the growing awareness among consumers. Today, almost everyone knows the basics of office ergonomics. For a retail store owner, retail ergonomics can be the deciding factor in longevity and prosperity.