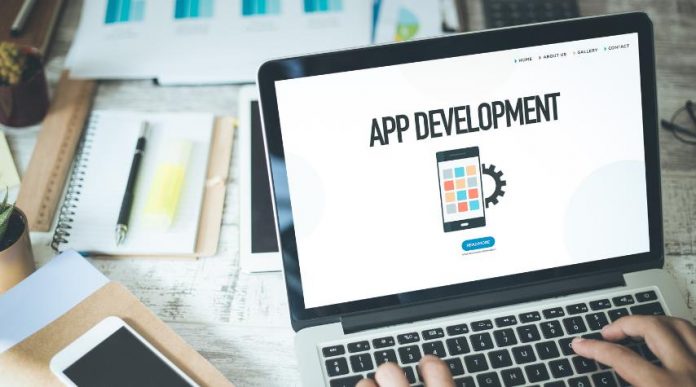 If you have a project for a mobile app development company, the first step is to learn how to choose an agency that best fits your criteria. It is not a difficult task, but it demands a significant amount of time from you to conduct thorough research on several candidates.
To make the process as easy and brief as possible, we gathered some handy tips to help you make an informed decision.
How to Choose an App Development Agency?
1. Assess Your Needs
Start by establishing your needs and goals. An app development agency should meet your expectations and work towards your objectives. Furthermore, knowing what you want will help narrow down the options quickly as you become able to ask key questions that get you all the relevant data.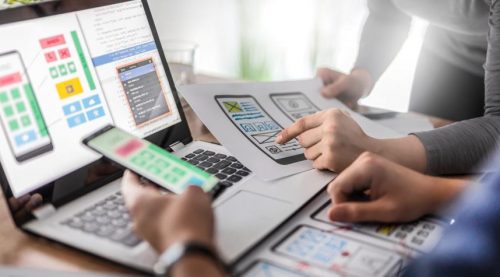 So before you reach out to app development companies, sketch your business needs, goals, and expectations so you can present them to the agency clearly and undoubtedly.
2. Analyze the Agency's Portfolio and Experience
You want an agency with a solid team of experienced, skilful professionals who have deep knowledge of the foundational concepts and procedures, a strong business structure, and its own successful methodologies. And this can only be achieved through years of dealing with several clients and varied projects. For this reason, the agency's professional experience should play a decisive role in your deliberation.
Be sure to peruse the company's portfolio to evaluate its domain expertise. Prioritize teams that have expert knowledge in a relevant field. An expert has the capacity not only to create a good product but also to assist you with business decisions. Go ahead and ask for references if you deem it necessary.
3.Check Client Reviews
Spend some time, as well, looking for customer reviews on impartial platforms. It is useful to know what former and current clients have to say about the company. But remember to take those reviews with a grain of salt, as not every experience is the same. And sometimes all it takes to end up in a bad situation is because poor communication skill.
Look for trustworthy sources – preferably authorities in the field of app development.
4. Compare App Development Cost
We all work with budgets, so knowing how much the agency charges for app development is one of the main concerns when choosing a business partner. Every entrepreneur looks for the most cost effective option, but it is important to not overlook the role quality plays in mobile apps. A high-quality, innovative product or service can get you a higher ROI.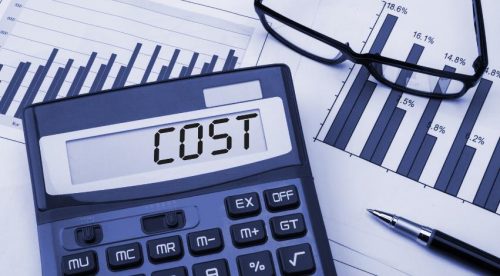 When it comes to money, transparency is key so ask the agency for full transparency and, if necessary, a detailed breakdown of the expenses.
5. Prioritize a Client-centric Approach
The agency you choose should apply a client-centric approach.
That means two things:
1) you get the needed information and support from the developing team creating your app.
2) the team develops user-friendly apps, an essential feature in every mobile application.
6. Choose Quality with Velocity
Velocity is extremely important in the digital realm. Find a mobile app development company that can deliver a high-quality app at a rapid pace. Failing to meet deadlines can immediately turn into project failure as the time window for app impact is incredibly small.
7. Do Not Forget Post-Launch Support
Make sure that the team you choose provides adequate post-launch support (it is a good idea to get feedback from former clients regarding this topic).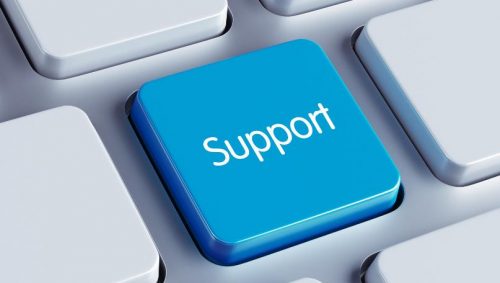 The digital markets are always changing, apps develop problems, and there are OS updates popping up frequently. It is vital to count on the developers for support and maintenance services long after the launch. Besides guaranteeing the app remains live in the app stores, companies should work towards its improvement.
Not every agency provides this service, so be 100% certain that the one you choose will provide tech support when the time comes.