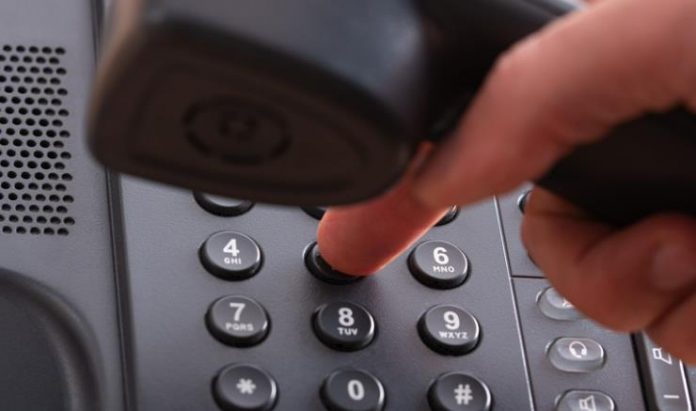 Technology has changed the way businesses connect with their clients. Hence, many companies have maximized the use of gadgets and devices to market and promote their brands. Because of tech advancements, companies have found new ways to connect with their target market.
However, not all business owners find it convenient and customer-friendly to connect with their clients on social media. Some customers still see the advancement of technology as challenging. Meanwhile, others refuse to be on any social media platform because they find it complicated and takes too much of their precious time.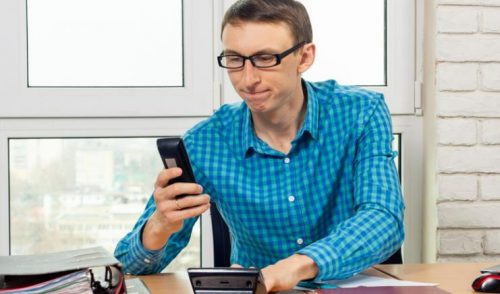 Understandably, some consumers find social media an inconvenience because it causes work disruption most of the time. Because of this, it's still more straightforward and more convenient for some customers to contact businesses and reach out through their phone lines.
As a company striving to strike an edge in business competition, you must be accessible to your consumers. Modern communication tools like Call Cowboy can help you connect better with your clients. You can assess these tools to see if they suit your needs. Nevertheless, they can help you improve your business process, especially regarding communication.
What Are Vanity Numbers?
Large firms worldwide have used vanity numbers in their advertisements. Have you seen those contact numbers that are equal to letters or words on your phone's keypad? They're called vanity numbers, and they're indeed easy to recall.
These numbers are local or toll-free telephone numbers that subscribers request from telephone providers. It's a series of numbers that can be dialed quickly and easily to get in touch. Plus, it's a form of business promotion for the companies that use it. You can consider it a tagline for your company's hotline number.
The use of these custom numbers was found in psychology. Since words are more accessible to memorize than numbers, why not use the words to spell out the numbers? Vanity numbers use the same chunking technique. It's where numbers are grouped and are associated or linked with words as memory triggers.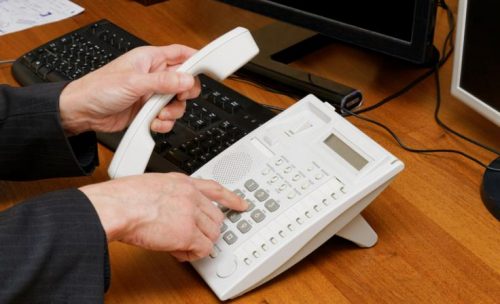 Today, phone providers typically charge a small fee for selecting an available vanity number. Some of these providers offer options that let you sign up for an online phone service plan, allowing you to obtain a vanity phone number as a freebie.
In addition, these providers will encourage you to download the app onto your device. Then, they'll offer you the chance to sign up for a phone plan that gives you the option to select your phone number.
Nevertheless, they're not called vanity for anything. These vanity numbers are contact details that give you exclusive and unique customer hotline numbers. Businesses often utilize these personalized phone numbers for marketing purposes. They want a unique number that'll be easier for their clients to remember and dial.
How Vanity Numbers Can Scale Your Business?
1. It Increases Call Back Rating
For quite some time, numerous companies worldwide have been using what are known as vanity or bespoke numbers. When contrasted to regularly issued phone numbers, they're typically toll-free numbers that are known to have a call-back rating of more than 80% from customers.
Recalling an establishment's phone number isn't an easy feat. That's why any rise in the call-back rating of your company indicates an increase in the amount of interaction and input from your customers. Additionally, it means that there's already an increase in your customers' recognition of the company's brand.
Meanwhile, it's hard for customers to remember your company's phone number with all the other things and places they have to remember. Vanity numbers help customers easily associate your company and brand, with enough triggers to call you back.
On the other hand, you're free to use your imagination when choosing your vanity number. Even if your company name doesn't have seven letters to link the numbers, you can be creative by adding a code or the initials of your business. It doesn't matter which option you want to adopt.
A vanity phone number will always be simpler to recall than a string of confusing digits. Product recall and recognition in the minds of your market are now easier, which means more sales for you.
2. It Gives An Impression Of Professionalism
A vanity phone number is a straightforward method of communicating to prospects and customers that you're serious about your venture. Even if you've just started your trade and trying to establish a name for your company, you project the image that you mean business.
In addition, a vanity number is very helpful when you're still trying to build a reputation for your company. It communicates your commitment to providing your customers with services of the highest possible quality. Plus, it shows that you care for them. Hence, making calls to these numbers is mostly inexpensive.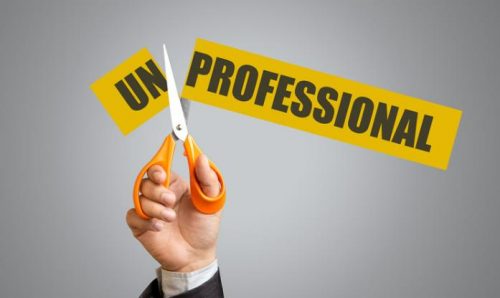 A vanity number can also be incorporated with most voice over internet protocol (VoIP) service providers. You wouldn't have the same level of technological freedom if you're using a local number, but you would have it with the VoIP option. However, remember that most consumers may find calling from a local number easier. Therefore, you must provide them with one.
When brands have a phone number that isn't only simple to recall but also instantly recognizable, it gives the impression that the brand is more established. Hence, this results in more leads being generated.
3. It Connects You To Your Market
Vanity phone numbers are toll-free numbers that have been formatted so that they spell words using the corresponding numbers on the keypad. These letters could be the abbreviations or phrases you utilize across your advertising campaigns. They could also represent your company's emblem.
Good Business should avoid poor marketing. Good marketing gives positive brand recall and steady profits. Using your custom numbers in your marketing platforms increases your connectivity to the public. It's one of the best marketing devices to generate responses from your existing and potential customers.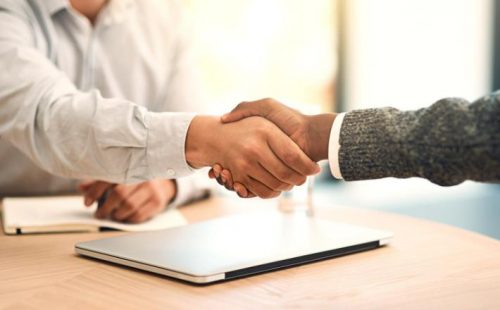 Receiving customer calls is a positive indication that you've reached your market. Therefore, it's best to pursue and reinforce the connection you've made. Creating more marketing activities can significantly increase your impact on your target market.
Moreover, getting calls from your customers signifies that you've drawn their attention to your product or service offerings. It also means you've brought brand awareness to your target clients. These business activities will contribute to increased revenue for the business.
4. It Provides Business Opportunities
Every consumer feedback is a business opportunity. Your telemarketing expenses may drain your coffers if they don't get you more brand exposure. Getting your consumer's pulse through feedback helps you enhance your branding strategies. The more calls you get from consumers, the more room you have for business improvement and opportunities.
Significantly, a vanity number makes it simple for potential new clients to get in touch with you. Your customers don't have to spend too much time searching the internet for your contacts because they don't know what numbers to dial. So, it's best to be at the top of their contact list with a vanity number instead of being stationed at the bottom of their priority list.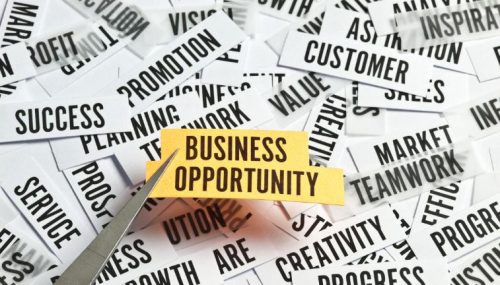 With a vanity number, repeat clients know they can get prompt support without the need to search for a phone number. A unique vanity phone number should convey a compelling message that you care about your client. For example, 'Talk to Us' implies that they can contact you promptly and without hassle.
Meanwhile, even if you hire highly-skilled customer care representatives, client calls and inquiries can only be made possible if they have your contact details. It's a hassle if your customers want what you're offering, but they keep on forgetting your contact numbers.
Surprisingly, a recent marketing study shows that vanity numbers can increase brand recognition. Vanity contact numbers can improve your chance of getting customer attention, whether new ones or loyal patrons of many years. It's an easy way to expand business opportunities.
5. It Improves Your Business Approach
Getting a vanity phone number is the most straightforward and successful approach to taking your company's marketing and business strategies to the next level. For whatever reason, a subset of clients gives technologically-advanced enterprises a competitive advantage.
When you have vanity numbers, you can keep up with the latest trend without losing the need of some customers to have phone numbers that are simple and quick to recall. Every activity that brings attention to your brand will reflect how you conduct business. If you upgrade to vanity numbers, you can provide clients with product or brand updates.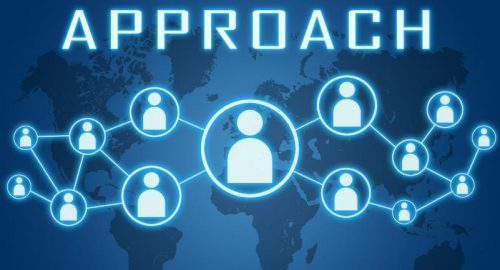 Over three-quarters of all billboard advertisements and almost one-quarter of expensive television commercials include a toll-free vanity phone number. This is to attract more calls from potential customers.
Improving your business approach will help your company saturate its market better. Hence, one way to help your business attract more consumers to your brand is to purchase vanity numbers online. You can give your company a more customer-centered appeal by creating a number that will stay in the minds of your consumers.
6. It Provides Effective Advertising
It takes time to build your brand and become a customer-preferred product. Business plans and strategies are created to help your brand reach your target market. In addition, you must craft compelling advertising materials to generate consumer response, product recognition, and consumption.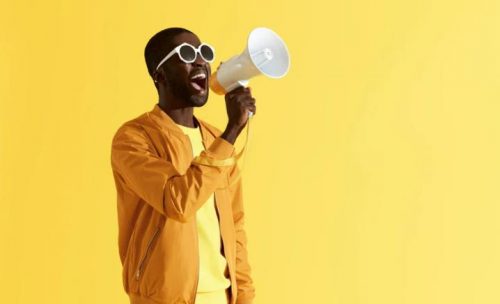 In terms of online advertising, some studies that were carried out indicated that advertisements featuring vanity numbers performed better than those featuring generic numbers. The marketing value of a vanity number helps attract and give that extra appeal. This value can also be measured in clicks and leads generated through that tap-to-call functionality.
Getting your phone to ring with a vanity number is essential. Leads obtained through phone calls convert to substantial income at a rate that's ten times higher than the rate at which web-generated leads convert to actual money.
7. It Helps In Monitoring Your Market
Monitoring the heartbeat of your market is critical to your brand. You need to know if you've worked enough on launching your product or services effectively. It's imperative that you can monitor and assess the marketing plans you put into action if you want your marketing strategies to be successful.
In certain circumstances, you might not have the tools at your disposal to keep track of the information. This will make it difficult to determine whether or not it's genuinely compelling. But try to run marketing campaigns that incorporate 800 vanity numbers. You'll find that it's much simpler for you to obtain the information you require.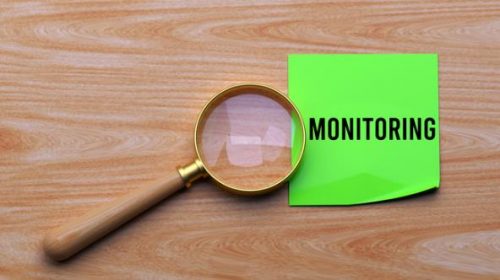 Afterwards, you can follow and evaluate the data, informing you how well your advertisements perform in various market segments. This can give insight into what appeals to your market and what doesn't. You can use this information to improve your strategies to help you hit that sweet spot.
After gathering the necessary information, you can revise and reassess your plans and develop more aggressive ways to improve them. It would help if you investigated additional methods to saturate your target market effectively. You can also use helpful resources and programs to increase your company's brand awareness.
The Bottom Line
A vanity number is the industry's reaction to the need for a more advanced yet accessible method of improving your organization. This technological advancement can help businesses reach more productivity and profitability. For example, you can identify a specific segment of the target market if you successfully raise the call-back rating with your vanity numbers.
Using a dedicated customer service number gives the impression that you care about your customers, which is great for brand recognition. This method's data can establish a significant connection to your market and help you carve out a larger space for yourself inside the industry.
As the size of your market grows, the number of business options available to your business will also increase. These opportunities will expectedly increase your income. Therefore, it's best to maximize the use of vanity contact numbers in your advertisements and marketing tools today.
See how it upgrades your business and provides effective product recognition and market monitoring. You're most welcome to check the links here for your easy reference on how to have these numbers scale your business.