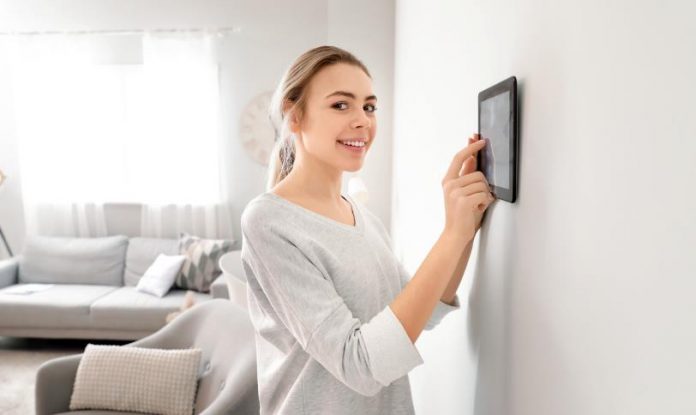 The Rise of DIY Home Security Systems: Convenience, Affordability, and Peace of Mind
The DIY home security system industry has experienced an impressive surge in popularity in recent years, revolutionizing how people protect their homes and loved ones. With the increasing availability of technology and affordability of smart devices, more and more homeowners are taking matters into their own hands to ensure the safety and security of their properties.
Gone are the days when you had to rely solely on professional security companies to safeguard your home! Your home security system can now be built and customized based on your requirements and budgetary limits.
In this article, we will explore the convenience, affordability, and protection that DIY home security systems can offer.
Choosing the Right DIY Home Security System for You
When it comes to enhancing the security of your home, the rise of DIY home security systems has provided a convenient and affordable option that can bring you peace of mind. However, with the market flooded with various options, choosing the proper DIY home security system for your needs can be overwhelming.
Here are some factors to consider to help you make an informed decision:
Coverage: This refers to the size and layout of your property to determine the level of coverage you need. It's important to take into account factors like how many entry points, windows, and outdoor areas need to be monitored.
Professional Monitoring: Involves a third-party service that will notify you and the authorities in case of a security breach. On the other hand, self-monitoring enables you to receive instant alerts on your phone and take prompt action accordingly.
Connectivity and Integration: Look for a DIY home security system that integrates other devices and smart home technology. This lets you remotely control and monitor your security system through mobile apps or voice commands.
Alert Systems: Consider how the system will alert you in case of a break-in or emergency. Options typically include text messages, push notifications, or phone calls.
Video Monitoring: The ability to monitor your home through video surveillance is a valuable feature. Look for systems that offer high-quality live streaming, recording, and playback options. Some systems even provide features like facial recognition or two-way audio communication.
Scalability: Consider whether the DIY home security system may be modified or expanded to fulfill your requirements. For example, if you plan to add additional cameras or sensors, ensure the system allows easy integration and expansion.
Remember to research different brands, read customer reviews, and compare features and pricing before making a final decision.
The Benefits of DIY Home Security Systems
Homeowners now have more options than ever for securing their properties and loved ones, thanks to the growth of DIY home security systems. You can even take the do-it-yourself (DIY) route, which has gained popularity due to its array of benefits:
Convenience
DIY home security systems come with a notable advantage: they offer a great deal of convenience. Unlike traditional security systems, which often require professional installation and ongoing monthly fees, DIY systems are designed to be easily installed and set up by homeowners.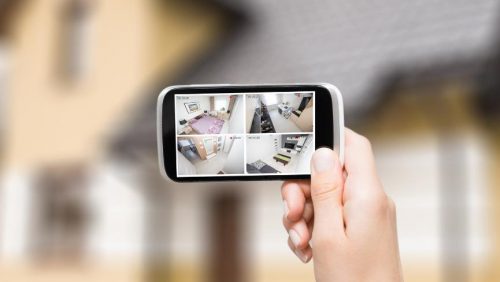 This means you can have your home security system up and running in no time without the need to schedule appointments or wait for technicians to arrive. You can also easily customize DIY systems to fit your specific needs, adding or removing components as necessary.
Affordability
DIY home security systems offer a significant advantage when it comes to affordability. Traditional security systems can be quite costly, with equipment, installation, and monthly monitoring fees adding up over time.
However, DIY systems mostly require a single upfront payment for the equipment, with no ongoing monthly costs. This makes DIY systems a cost-effective option for homeowners who want to enhance their security without breaking the bank.
Peace of Mind
The peace of mind that DIY home security systems offer is their most significant advantage. Knowing that your home is protected with a reliable security system brings a sense of reassurance and allows you to rest easy, whether at home or away.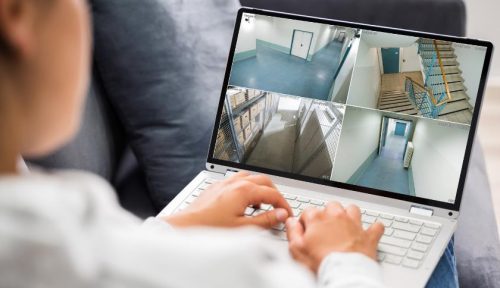 DIY systems typically have advanced features such as motion detection, video surveillance, and smartphone integration, giving you real-time alerts and remote access to your security system. This means you can monitor your home, receive notifications of any unusual activity, and even control your system from anywhere.
Final Thoughts
The rise of DIY home security systems can be attributed to their convenience, affordability, and level of protection. It's no wonder many homeowners opt for these DIY systems over traditional alternatives! As technology progresses, these systems will become even more user-friendly, making them a great choice for homeowners who want to improve their security.
Whether you're a tech-savvy individual looking to take control of your home security or a budget-conscious homeowner seeking an effective yet affordable solution, DIY home security systems are worth considering.
Discover additional articles on home security authored by David Todva.