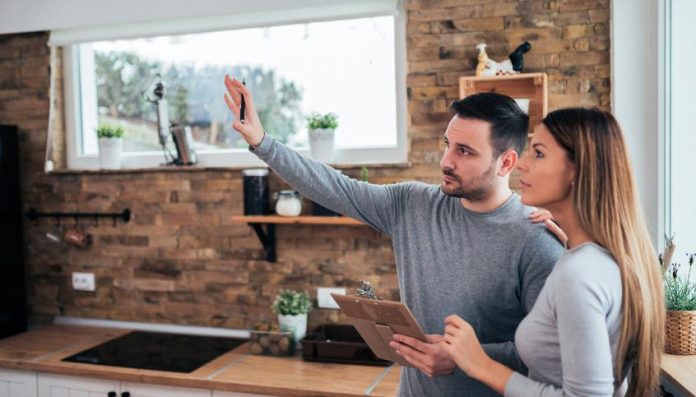 One of the most captivating ventures in the realm of homeownership is the transformative journey of renovation. The process breathes fresh life into spaces that have grown tired over the years, turning dull into something truly dazzling. Here, we dive into inspiring home renovations that can reinvigorate your space, and shed light on a few key materials like custom-cut MDF, that can play a pivotal role in these transformations.
Beginning with Vision: Harnessing the Power of Renovation
Imagine the transformative potential your home holds within its four walls. What if your dowdy kitchen could become a sleek, modern cooking paradise? Could that neglected attic be reborn as a charming home office? With a well-planned renovation, anything is possible.
In the Heart of the Home: Revitalising Your Kitchen
The kitchen, often considered the heart of the home, is a perfect starting point for renovations. An inspiring remodel can transition this space from a simple functional room to a central hub of creativity and social interaction.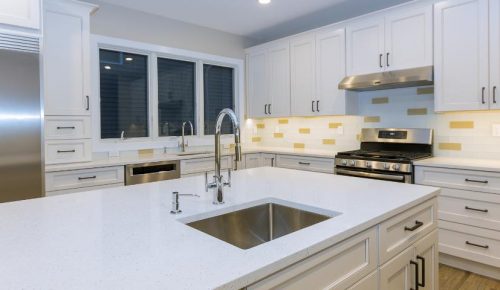 Consider installing a custom-built kitchen island, utilising custom cut MDF for cabinetry. Medium-Density Fibreboard (MDF) offers a smooth surface ideal for painting, making it a perfect choice for those who crave a bespoke touch.
Quartz countertops, with their stunning visual impact and unparalleled durability, can also enhance the kitchen's aesthetics. Further, replace outdated appliances with newer, energy-efficient models, which not only offer improved functionality but can also save on your energy bills.
Breathing Life into Living Spaces
Living areas are meant to be comfortable and inviting, serving as a refuge from the outside world. Unfortunately, they can often feel more drab than delightful. To brighten these spaces, consider a new layout focusing on maximising natural light. Incorporating mirrors strategically can also amplify the natural light, making the room appear more spacious.
Upgrade the flooring, bringing warmth and character with solid wood or engineered wood options. For an extra cosy feel, add stylish rugs. Don't forget to replace old, worn-out furniture with newer, stylish pieces that match your renovated decor.
Bathrooms: Your Private Sanctuary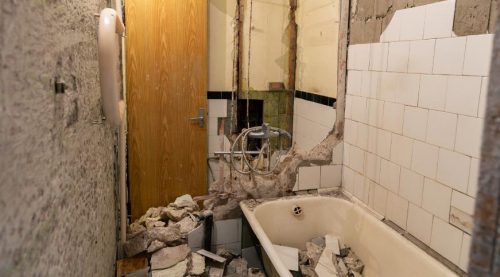 Next on the renovation agenda could be your bathrooms. To convert these utilitarian spaces into personal sanctuaries, consider installing a walk-in shower or a freestanding tub. For the vanities, custom-cut MDF is a great option due to its durability in damp environments when correctly sealed. Add in modern fixtures and incorporate elements of nature, like potted plants or a wooden stool, to create a spa-like atmosphere.
Bedrooms: A Haven of Relaxation
The bedroom should be a haven for relaxation, and the right renovation can help achieve that. Refreshing the colour palette can significantly alter the room's ambience. Soft, pastel tones can instil a soothing vibe, while bolder colours may provide vibrant energy.
Custom built-in wardrobes, again utilising custom-cut MDF, can provide practical storage solutions while maintaining the room's aesthetic appeal. New, stylish lighting fixtures can add to the room's character and provide appropriate lighting for different moods.
Utilising Unused Spaces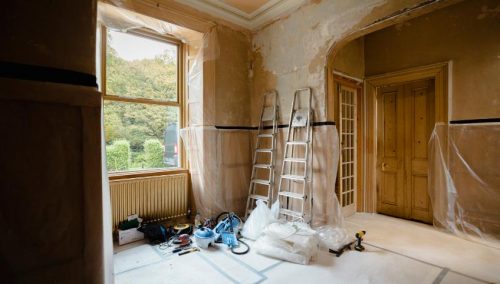 Often, homes have unused spaces like attics or basements that can be converted into usable rooms. Transforming an attic into a home office or study area can be a perfect solution for the increasing trend of remote working. Likewise, an underutilised basement can become an entertainment room, a gym, or a guest bedroom. Remember to plan these conversions well, taking into consideration the structural safety and the necessary amenities for the new room.
The Charm of Outdoor Spaces
Don't forget the potential that lies in outdoor spaces. A well-designed garden or patio can serve as an extension of your home. Incorporate comfortable seating, an outdoor dining area, or even a fire pit to create a delightful outdoor living space.
The Importance of Sustainability
In our modern world, sustainability is becoming an increasingly important factor to consider in any renovation. Not only does it help reduce the environmental impact of your renovation, but it can also lead to cost savings in the long run. Consider using reclaimed or recycled materials where possible, and focus on energy-efficient designs. This could include improved insulation, energy-efficient appliances and lighting, and the incorporation of renewable energy sources such as solar panels. It's a win-win situation, both for you and for the planet.
Involve the Professionals
While some projects are perfect for a hands-on approach, it's crucial to know when to involve the professionals. They can provide invaluable advice and help avoid potential pitfalls. Architects, interior designers, and professional tradespeople all have a wealth of experience and knowledge to help make your renovation dreams a reality.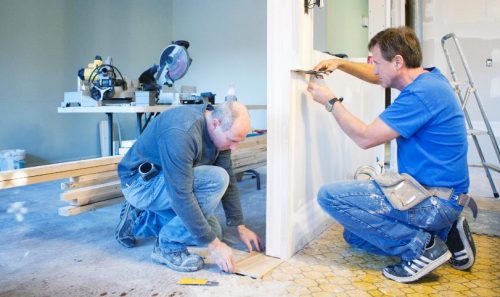 Whether it's advice on the best use of custom-cut MDF for your bespoke kitchen cabinets or structural considerations when converting your attic, don't hesitate to reach out to the experts. They can guide you from the planning stages through to the final touches, ensuring your renovation journey runs as smoothly as possible.
Final Thoughts
From a utilitarian kitchen becoming a modern hub, a dull living room turning into a vibrant, inviting space, to an unused attic transforming into a cosy home office – the potential for transformation is boundless. The key to these renovations is carefully selected materials, such as custom-cut MDF, which offer flexibility and customisation.
Embracing the journey of home renovation can be truly rewarding, leading you from a dull space to something genuinely dazzling. Remember, the magic of renovation lies not in how grand the final product is but in the joy of seeing your vision come to life step by step. Let your home tell your story. It's time to step away from the dull and welcome the dazzling!