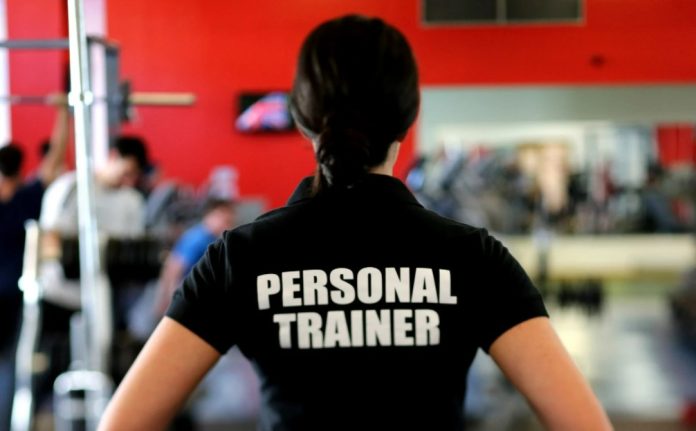 Self-Employment – The New Goal for Personal Trainers
The UK health and fitness industry generates around £4.9 billion per year, and despite a decade of disruption, it is again on the rise. One of the areas where growth is proving to be rapid is that of the personal trainer. With more people studying to become personal trainers than ever, but with restrictions and worries over the return to gyms, the future for personal trainers can be very unpredictable.
That's where going self-employed has come in. There are plenty of benefits for personal trainers with accredited qualifications, including the freedom to choose who they work with and how to be at the top of the list.
So what's driving this shift, where personal trainers avoid signing full-time contracts with gyms and instead set themselves up as sole traders and limited companies? Here's a quick look at the key elements causing this seismic change in a growing industry.
Chain Gym Preference
One of the main reasons around 80% of personal trainers have moved to self-employment is that many of the big-name chain gyms prefer that model. The big names, such as PureGym, The Gym, and DW Sports Fitness, actively encourage this approach. Gyms benefit by providing access to qualified PTs for their customers. Personal trainers benefit by having access to all of the equipment they need and a steady stream of potential clients.
Health and Fitness Today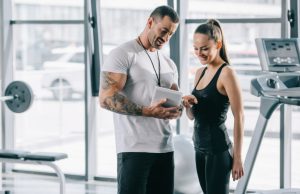 There's been a general boost in overall health and fitness in the last few years. On Instagram, the hashtag #fitness has more than 337 million results. Other terms, such as #nutrition, have around 40 million results. From Facebook to TikTok, people are inspired to get healthier and more active, and they're being taught how to exercise.
With such an extreme boost in popularity, it's no surprise that the personal trainer of today, who has battled through lockdowns, is blending online training sessions with in-person ones.
Potential Earnings
One of the other main reasons for the shift to self-employment for personal trainers is they have more control over their earnings. The cost of a personal trainer can vary a lot, with some charging as little as £15 per hour's session, and others having rates as high as £80 or £120 per hourly session.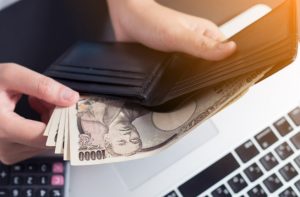 Out of those earnings, self-employed personal trainers will usually have to pay some commission to the gyms they use, and maintaining a healthy client list is vital. What you can charge is largely based on location and what services you can offer.
Pros and Cons of Being a Self Employed Personal Trainer
There are some definite advantages to making the move to self-employment, and personal trainers are clearly targeting that end goal. Of course, it's not all positive. It might be easier than ever to learn how to become a personal trainer, but it's still a challenge to become a successful personal trainer.
Pros of Self-employment for Personal Trainers
A self-employed personal trainer will be responsible for their expenses and costs, including the uniforms that may be required when working in a local gym. They will then set the hours they are prepared to work each week, and their clients pay them directly. If they decide to take a week off, they simply won't get paid. So the advantages of being a self-employed personal trainer include:
You can be your own boss
Hard-earned money is all yours to keep
There is an almost endless number of potential clients available, especially for personal trainers that incorporate online sessions into their service offerings.
Avoiding the 9-5 and being your own boss is clearly appealing, but what about the disadvantages?
Cons of Self-employment for Personal Trainers
It's not all sunshine, roses and counts your earnings. Self-employed personal trainers also have to face the fact that they will have to do a lot of work on their own. The main disadvantages include:
Irregular payments, because you may not have a steady income or a full list of clients
Although you have more control over your work hours, you will still be largely dependent on when and where your clients have time to work out — you could end up doing a 9-5 day!
You're running a business, and that means you'll be doing a lot of admin and marketing
No-show clients are going to cost you money.
Essentially, you're going to be running your own small business. That will mean having insurance, a business bank account, accounting software and startup costs if you're planning to use your own equipment. It can be a lot of work. Yet, with more qualified personal trainers making the leap to self-employment, it's clear that there is more appeal than ever.
The Future of the Fitness Industry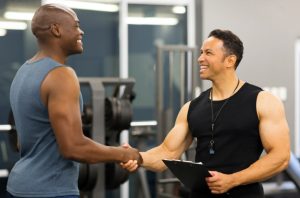 Self-employment is certainly on the rise among personal trainers. Despite the disadvantages and the potential stress of running their own businesses, personal trainers are going it alone more than ever. That's only good news for gyms, fitness centres and people who use them.
With accessibility now available both online and offline, signing up with a personal trainer for even just a few sessions is now easier than ever. Clients can find a personal trainer on the other side of the world, which means PTs are no longer limited by geographical constraints. And that opens up a whole new world of possibilities when it comes to helping your business grow.