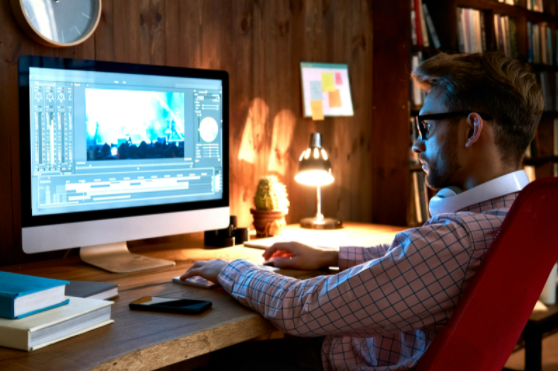 Running a small business requires a lot of effort. To succeed, you must be smart. Still more, you must market your business rigorously. Remember, the competition out there is stiff. Thus, you should employ the right digital marketing strategies. One of the most effective digital marketing strategies is video marketing. With good videos, you can turn viewers into leads. Use editing tools to make your videos. Here are the top advantages of using a video maker to create small business marketing videos.
Economical
Of course, if your company is large, you can employ in-house video editors. However, what happens to small companies with limited resources? Things can be difficult, right? Well, it's a fact. Video editing isn't a cheap process. Hiring full-time video editors can be expensive. However, using video editing tools is economical. All you need is a small subscription fee and you will have access to myriad video editing tools. Still more, there are several free programs online. You can leverage these programs to come up with the best videos.
Time Efficient
The process of creating videos can be time-consuming. On the other hand, video marketing can be intimating. Getting the right results depends on several things.  From the quality of the video to the strategies you employ, you need to do a lot to achieve the best from your video marketing efforts.  Using an in-house team of video editors will take time. On the other hand, video editing tools can give you quick results. It saves a lot of time to create good videos. Thus, if you don't want to waste a lot of time creating videos, think about video editing tools.
Boost Productivity
Video editing tools are cost-effective. Plus, they save a lot of time. They can boost the morale of your company. This makes them the percent tools for boosting your company's productivity. Your employees won't have to focus on creating videos. They will divert their energies to other core functions in your business.
Creates Appealing Videos
Video editing tools are all about quality. They are meticulous when it comes to creating videos. In fact, they can help you come up with quality videos. Remember, appealing videos will attract more customers. They will compel these customers to make purchases. In a nutshell, video editing tools will make your company more profitable.
Video Customization
You want your brand to stand out, right? Well, you will need to do things differently. You will have to embrace creativity. In particular, you should create customized videos. This is where a good video editing tool comes in. These tools are designed to help video creators customize videos according to the brands. From background music, themes, to visuals, video editing tools will help you get customized videos.
The Bottom-Line
Digital marketing is all about creativity. You need the right strategy. You should create the best videos. Using tools to make videos will result in high-quality professional videos. The above are the top benefits of using tools to create videos for small business marketing purposes.