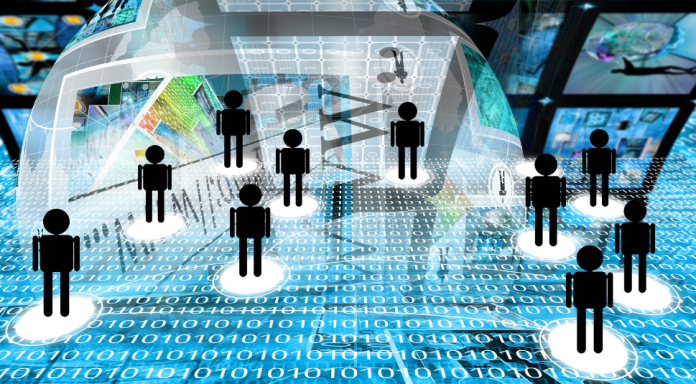 Link building is one of the excellent off-page SEO strategies that can improve your website ranking. You can build backlinks in different, but it should be in a proper way. As an SEO expert, you should be aware of off-page SEO techniques, where you can build links with different sources.
There is a quote 'A single image is worth thousands of words' that replicates in link building also. An image is worth thousands of words, which increases your content reputation, and helps to build more backlinks.
In this article, we will discuss the 3 Simple Ways to Build Links with Images.
How do Images Attract Links?
Images are embeddable, and all the SEO experts and content writers will use images. Because image optimization is one of the Google algorithms to improve ranking.
The images can attract more audiences, and it increases the quality of your content. When you add an image, it usually links to the source where it was originally.
It is more useful for the directories and magazines, where they can use captions for images and the link will be given to the image caption.
What type of Images can Attract Links?
Not all images can attract links and audiences. In the digital world, you need to provide what the users need. Some of the most attractive images in the digital marketing platform are,
Infographic
Graphs
Photos
Maps
Product Photos
These are the images that can attract links naturally, and images like infographics and graphs should be informative and attractive to gain more visitors.
Product photos and your own photographs can be monetized, and you can bet audiences who are using your images without permission.
3 Ways to Build Link with Images
Claim links from improper attributions
Claim links from unauthorized use
Use the TRUST formula
1. Claim Links from Improper Attributions
Does the topic make any sense? It's simple if you use any images from other websites, then you need to provide a source link to prevent copyrights issues.
The link given to the image should be 'no follow link', as it does not impact the ranking of the source. The link you are giving should be the exact source and it should not be the website or any other links where it appears.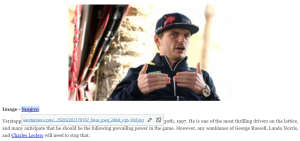 Here is an image of 'Max Verstappen', which have used in one of our blogging websites, here we have given the source of the image to prevent copyrights issues.
How to find and claim proper attributions?
Find Improper Attributions
Many have a question that how to find improper attributions, and what is that. Improper attributions are the links that are linked to the images in your websites directly.
This can be found by exploring your website in any of the SEO tools, and here I'm using Ahrefs Site Explorer. 
To do so, paste your website URL in Site Explorer and click on Backlinks report and search for .png or .jpg in the URLs of Backlinks.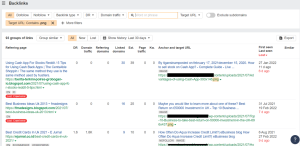 By using this filter, you can find the websites that link to your images and collect the required URLs and links in a spreadsheet for outreach.
Always check the source code, because there is a chance that they may be using the actual source and this case will not work for outreach.
Reach out and Request Proper Attribution
Find the right email and contact details of the person who used the image and requests an outreach mail. You can say them to include your post where the image is used in your website instead of using the actual source.
Automate Everything
The process will be easy if you make it automatic to find the backlinks and their sources.
This can be done using Ahrefs Alerts, note that this feature will work only for the websites using WordPress CMS, if you are using any other CMS then you need to find where your images are and find the URLs fed with your image.
2. Claim Links from Unauthorized use
Many people in the digital platform will use your link when they are using your images on their website. But not all, there are many users who use your image without linking your page or source.
This is against the rule and you can request a fine amount or ask them to remove the image, or you can ask them to add a link with your website.
Find Images without permission
This can be done using the Google search engine, just upload your image to Google and paste the URL. Google will display results for the images where it is being used on other sites.
Note:
Make sure the below-listed points are true in the search results,
Your image is used on the website
You did not get any credit through links
You need a backlink from that website
Choose the website that satisfies all the three conditions and collect them in a sheet.
Reach out and Request Attribution
All you should do is request an email using the outreach concept by asking them to add your link in the blog post or page.
Automate the Discovery of Unauthorized images
You sue Google for reverse image searches, but it will take more time and the process should be repeated for all the images. You can make this process automated using an online tool called Image Raider.
The tool can monitor the web for more than 10,000 images and shows you a report. Just you need to sign up for the tool with a monthly subscription, collect all the image URLs you need to inspect and paste them into the tool.
3. Use the TRUST Formula
Images are used in the blog posts to attract more backlinks and audiences. You can claim many backlinks from existing images, and you can create new images for your websites to attract more backlinks.
There are a number of ways to use images for attracting backlinks and one of the practically tested processes is TRUST formula,
T – Trending Topics
R – Research and Analysis
U – Unique, unusual, or unexpected Takeaway
S – Simple Visual
T – Tactical Promotion
Here, we will discuss, how to run the TRUST formula and attract more backlinks from images as it was initiated by David McSweeney.
Find out the Trending Topics
The first process is to find a trending topic in your niche, as a blogger, it is easy for you to find new content related to any topic.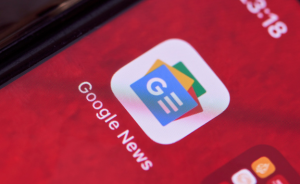 You can find the recently trending topics from Google News as it is one of the most used and finest platforms to find trending topics.
Find interesting data about your topic
Take a survey and find some information about your topic, it is good if you choose the information as a list. For example, if your website is based on cryptocurrencies, you can take a list of trending cryptocurrencies and a key point about that.
Write the Headline
It is important to write a headline for the image that you are going to create. If you do not know how to add a headline effectively then you can use this format,
We Worked out [X]
Did you know that [Y]
You can fill your own words in the X and Y places.
Create your Image
Create your own image using the information you collected above it can be an infographic or a custom image. I'll advise you to create a custom image and publish content related to the topic and explain the image.
This strategy will attract more audiences and you can get more backlinks.
Promote your Work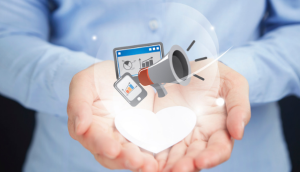 After publishing your content, it is important to promote it to attract audiences worldwide. Submit a social media post linking to the content or you can request other website owners to add the link to their website through email outreach.
Conclusion
The above listed are the 3 simple ways to build links with images, you can make use of these strategies to attract more backlinks and improve your website traffic.
Remember that not all the images will work for you, and you should not forcefully add any images to your content. Make sure that the image exactly matches your content and execute the TRUST formula.