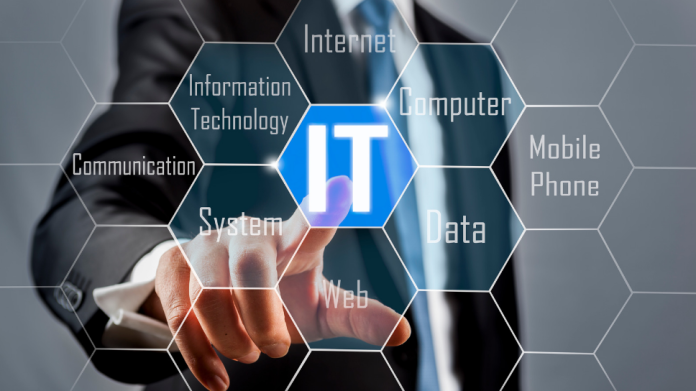 Introduction
We all know there is more to IT support than having to turn the machine off and on again. For those with the IT know-how, the satisfaction of saving the day makes starting an IT consultancy a popular option. Almost everyone with need IT support at some point whether that be in a busy office or a resident that lives down the road.
A career in IT has become more relevant than ever, but the market is very crowded and competitive. The key to standing out will be to really know your stuff. You will be up against people that live and breathe ICT.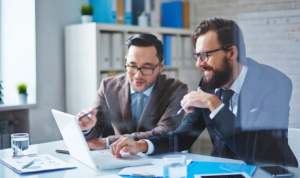 They will offer everything from essential everyday IT support, helpdesk and onsite services to server monitoring, security, offsite backup and disaster recovery. Apart from being an IT whizz, you will also need an entrepreneurial spirit. Your IT offering will need to stand out – so create a business plan and primary research the IT consulting market.
By conducting detailed research, you will spot gaps in the market and be in a stronger position to differentiate your service offering. Below, we share a couple of tips to help get your IT consultancy started and give you a fighting chance to beat the competition.
How to Start an IT Consultancy? – Cost of Starting Up
Unless you have some very deep pockets, you might want to consider taking out a flex loan or finding someone to back you. This can be a perfect way to get you started but only borrow what you can afford to pay back. If you are unsure which finance option is best for you, consider seeking guidance from a business advisor.
Once you have a new investment needed to start your IT consultancy, you will need to manage your money carefully. Only buy the essentials and hold back on buying the most expensive range of laptops, phones, and other items required.
You will need to make do with the bare minimum to start off with. Once you have begun to make a decent profit, you can always upgrade.
Creating a clear business plan can help keep you on the straight and narrow. You will be able to identify clear goals and strategise how you aim to achieve them within your allocated budget.
Types of IT Consultancies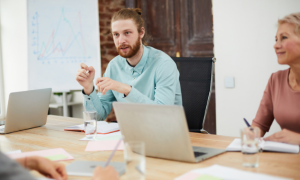 The first step in planning your IT consultancy is to decide on your speciality. There are many different areas, but here are some starting points:
Specialist Trainer – Think beyond the standard helpdesk and onsite visit package. Complement existing IT teams by offering training and specialist support by identifying knowledge gaps. You could also provide IT infrastructure audits and reviews to design a training package tailored to the individual business needs.
Security Expert – Everyone is becoming more concerned about IT security, so why not offer firewall services. You will be in huge demand if you can demonstrate that your IT consultancy can minimise potential security threats.
Remote Worker Support – Following COVID-19, there has been a massive influx of remote workers. These professionals will still need IT support, so build a team of field IT experts that can facilitate remote working. You could highlight remote access methodologies as your core specialism.
Real-Time Assistance – Business owners ideally want an IT error to be fixed before it causes problems for the running of a company. Many clients will be tempted with IT monitoring services, and a time promise agreement such as engineers will aim to resolve the issue within an hour.
Before choosing your area of specialism, you need to figure out what you are good at. You can then work on building a client base. It can be best to start with IT hardware as the primary offering before offering any add ons.
If the client is pleased with their service, they will usually come back for more. You will then be able to carve out a niche and place yourself as the go-to expert in your chosen IT specialism.
IT Consultancy Marketing and Business Development Tips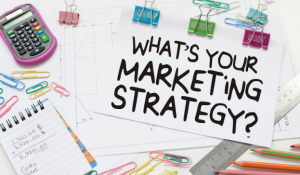 Now that you know what IT services and the type of clients you want to attract, you will need to get those marketing efforts underway. Start by creating a basic website to point potential clients to.
It does not need to be a super fancy business website, but it should be well written and contain all the key facts about your company, services and why a client should hire you over another IT consultancy.
You will then want to get out there and start meeting people – whether this is via LinkedIn or local networking groups. By speaking to business owners and building up a loyal client base, you can gain some honest feedback to hone your IT consultancy into something people genuinely need.
Social media is also a fantastic place to build an online community around your IT brand. Provide people with useful snippets of information and make it personable to show the face behind the IT support. Once people know and trust your company, they will start to recommend your services which will help fuel growth.
Surviving In a Competitive Industry
The IT consultancy market is incredibly competitive. There are ten of thousands of IT companies out there, and if you think you have come up with a good service idea, many other IT professionals are likely doing it too.
Do not be tempted to cut your prices to try and beat the competition – you will end up with poor profit margins and devaluing your offering. Instead, differentiate your offering in the B2B marketplace. For example, you could put sustainability at the forefront of your company values and find a customer base that buys into it.
The people in your team will need to be hugely talented to help you beat the competition. Your consultancy will need to be established as the best in your area. Customers have to be convinced that there is no one better than you and that they are getting value for money.
This means that you can charge fees that may not be the cheapest, but your consultancy will be the most proficient at the job.
Closing Thoughts
Believe in your business model and be patient. It takes time and hard work to build a thriving IT consultancy. The most important thing to ensure success is that you have the expertise within your business to provide the best IT support possible. In such a competitive market, mediocre talent will not suffice.