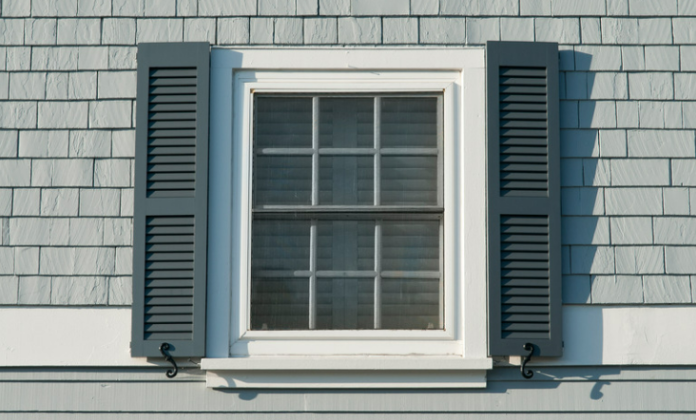 In our home, the mandatory thing is a window, right? And also the home is nothing, without a window.  The reason is that will give you the refreshment to your mind because that allows air, exchange of light, ventilation, and it will allow the route of sounds too.  So only I said, the home is nothing without a window. Nowadays, there are variant types of windows came such as transparent or translucent windows, windows made of aluminum or fiberglass, horizontal sliding sash windows, casement windows, single-hung sash windows, double-hung sash windows, etc. Anyway, in this article, I will share my knowledge about the window companies top 10 in London.
Window Companies – Top 10 In London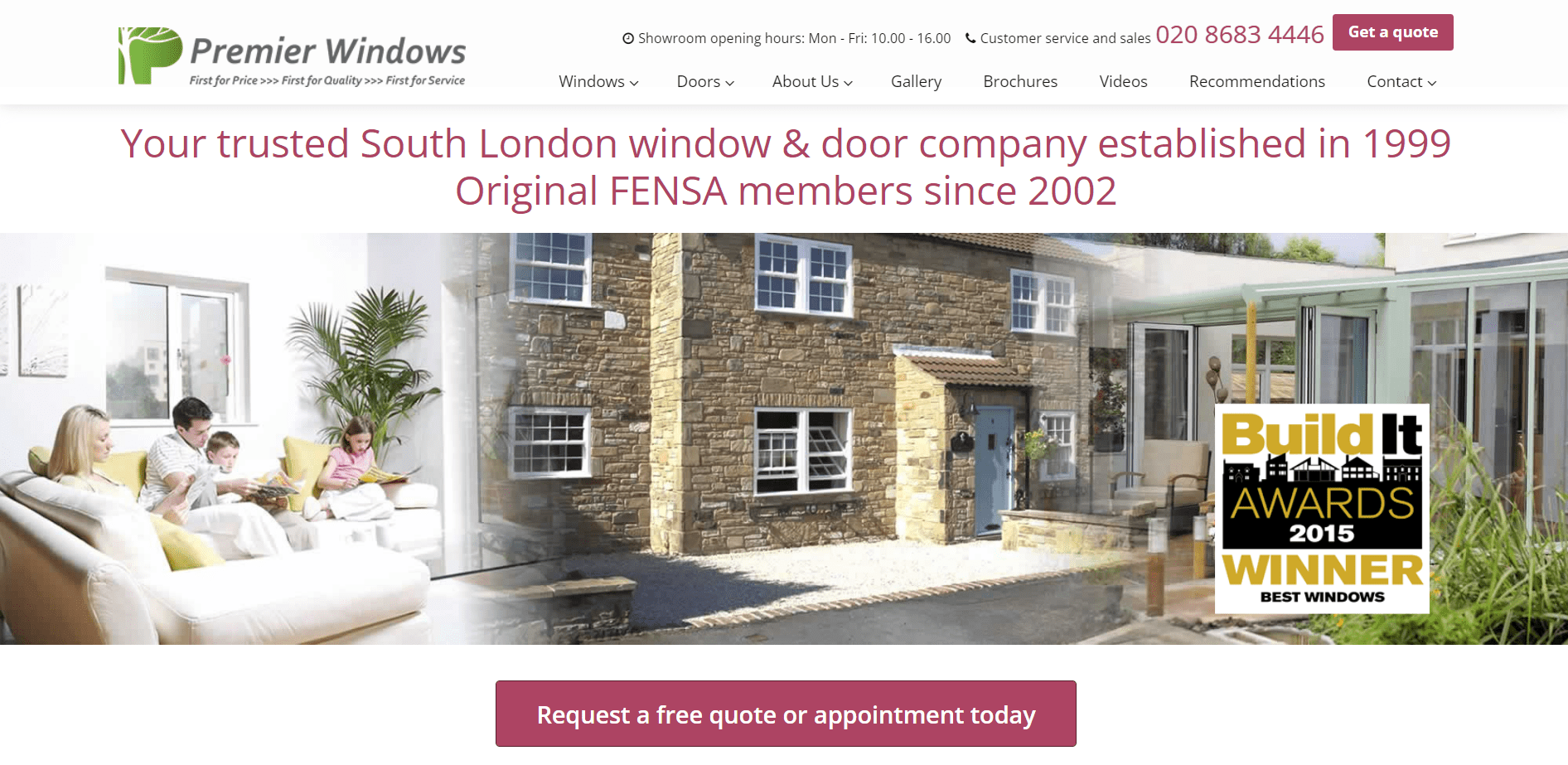 Why Premier Windows Ltd? The reason is they give an excellent thermal performance, maximize floor space and value of your home (slim), are architecturally flexible & this is suitable for multi-story construction (strong).
Rapid build system because they are using advanced manufacturing technologies. And also they have more than 40+ years of experience in this field. They will give stress-free service to their customers. They are having 4.8-star rating on google as well as good reviews.
Address: 4 Grecian Cres, London SE19 3HH, UK.
Contact: +44 20 8683 4446
2. Advanced Woodford Glazing Company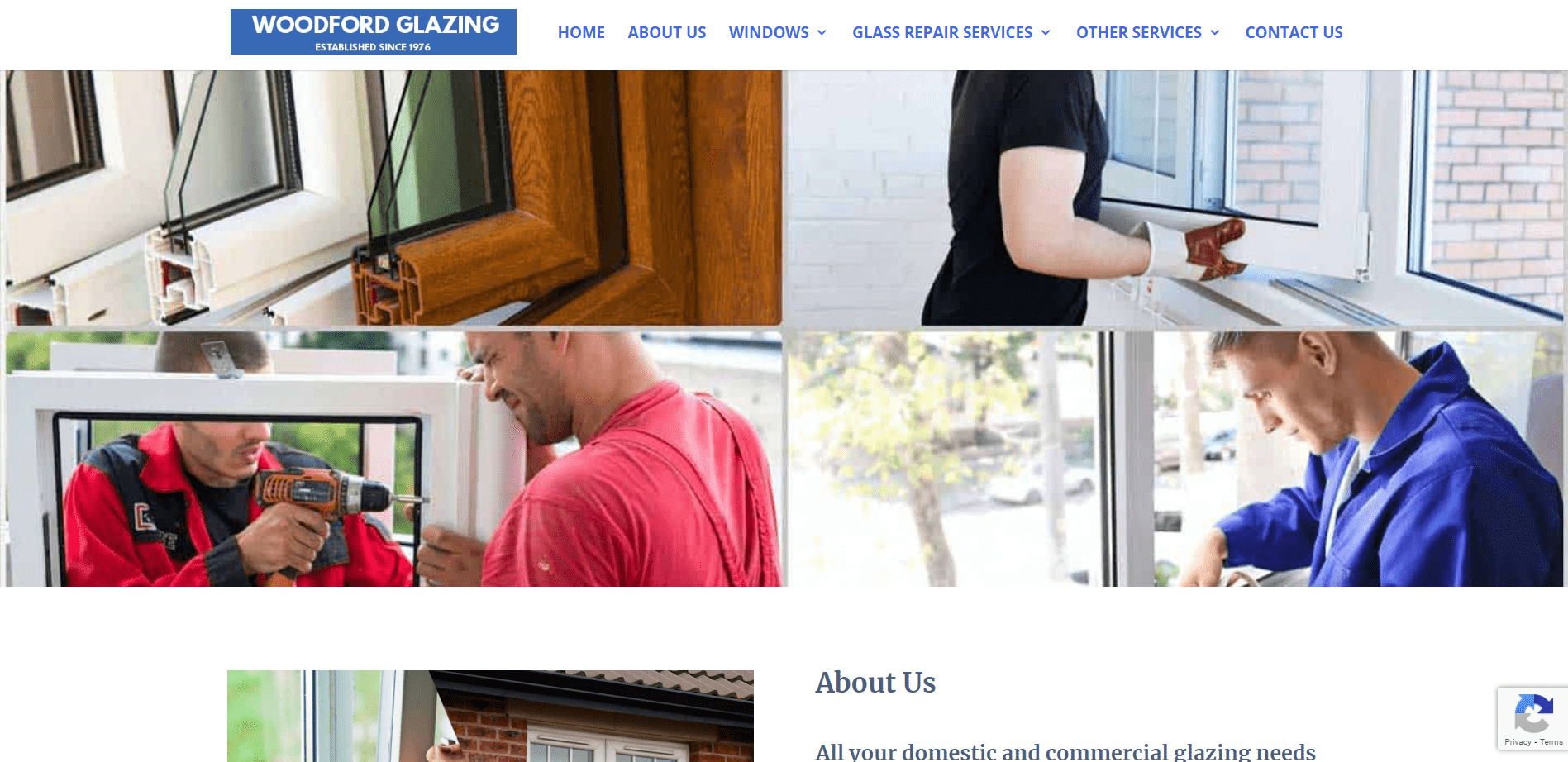 Advanced Woodford Glazing Company has over 30 years of experience in the glazing field. They will provide 24 hours replacement service on many windows and they can offer emergency glazing.
They are ready to offer a wide range and designs of glass, and double glazing including UPVC, the Pilkington Oriel range, and replacement windows. Their glazing products include Oak, Laurel, Everglade, and Cotswold.
Address: 18c Raven Rd, London E18 1HB, UK.
Contact: +44 20 3553 8445
3. Ayrton Windows & Doors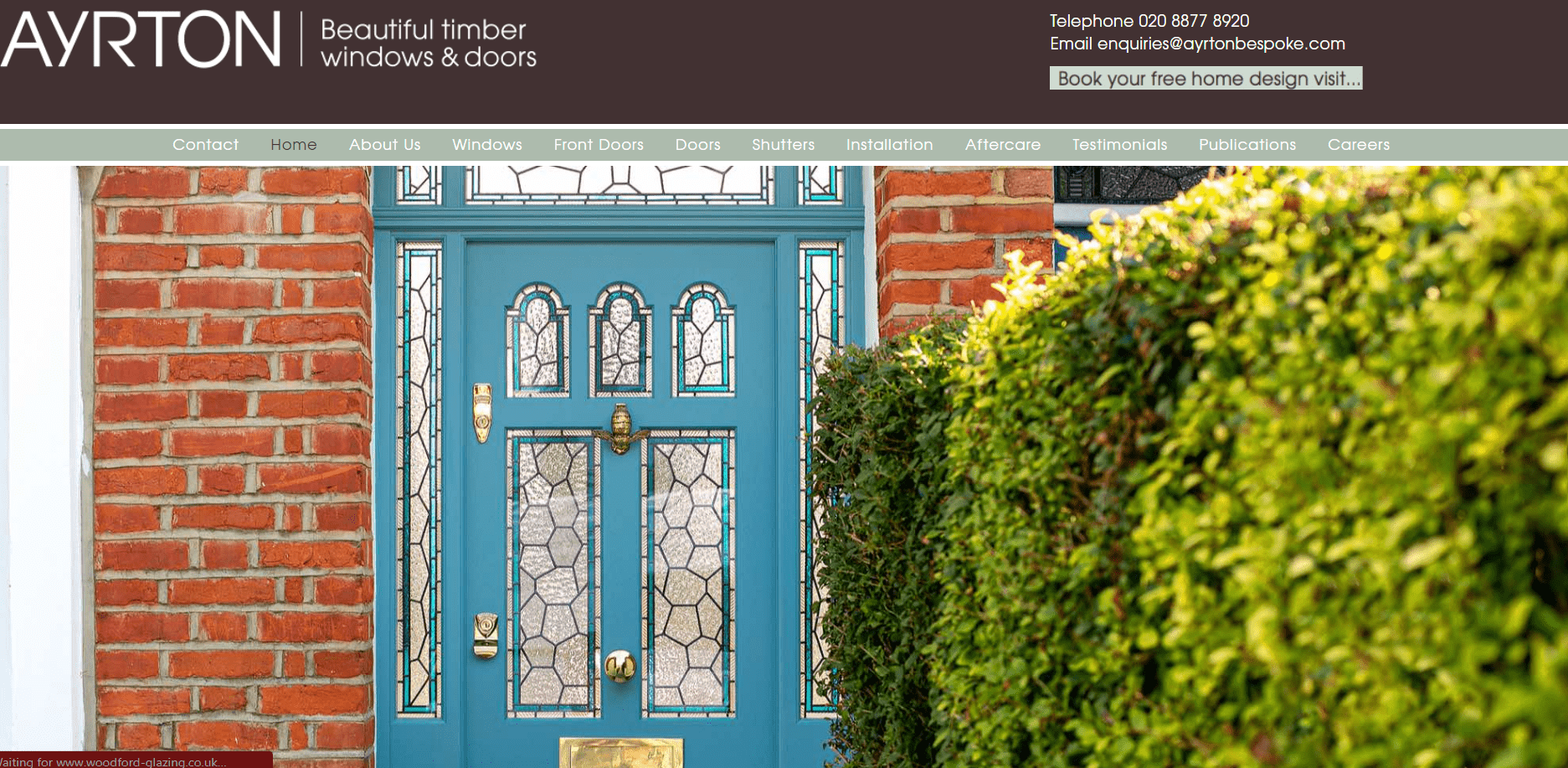 Ayrton Windows and Doors is the leading timber windows and Door Companies in London and also they do replace wonderful windows as well as doors beautifully. Their standby French windows and kitchen window were fitted efficiently.
They provide sash windows, front doors, bi-fold doors, casement windows, French doors, and bespoke doors to their customers, Ayrton windows and doors company has 5-star reviews on google.  Their showrooms are located in South West London (Wandsworth), North London Showroom (Tottenham Lane), and South East London (Dulwich).
Address: 406 Merton Rd, London SW18 5AD, UK.
Contact: +44 20 8877 8920.
Email: enquiries@ayrtonbespoke.com
4. Doorwins Aluminium Windows & Doors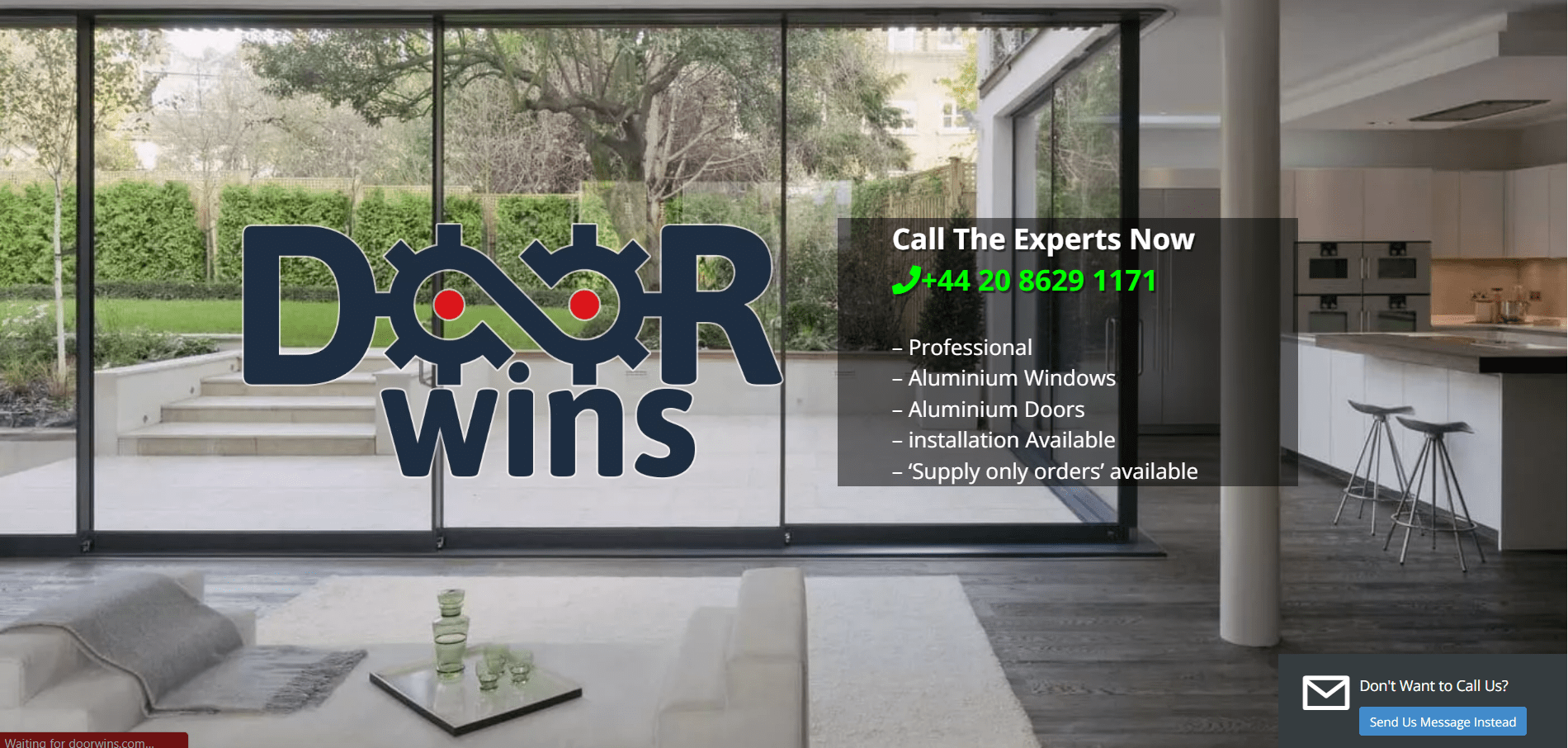 Doorwins Aluminium Windows & Doors Company is fully accredited by FENSA and CERTASS. They provide aluminum windows, aluminum sliding windows, aluminum conservations, door suppliers, custom doors, and Upvc doors.
Composite doors, window suppliers, replacement windows, and casement windows suppliers, front doors, back doors, porch doors, etc. They offer flexible and guaranteed windows as well as they are has a 4.8-star rating on google.
Address: Office 3, 186 Greenford Ave, London W7 3QT, UK.
Contact: +44 20 8629 1171
5. The Original Box Sash Windows Company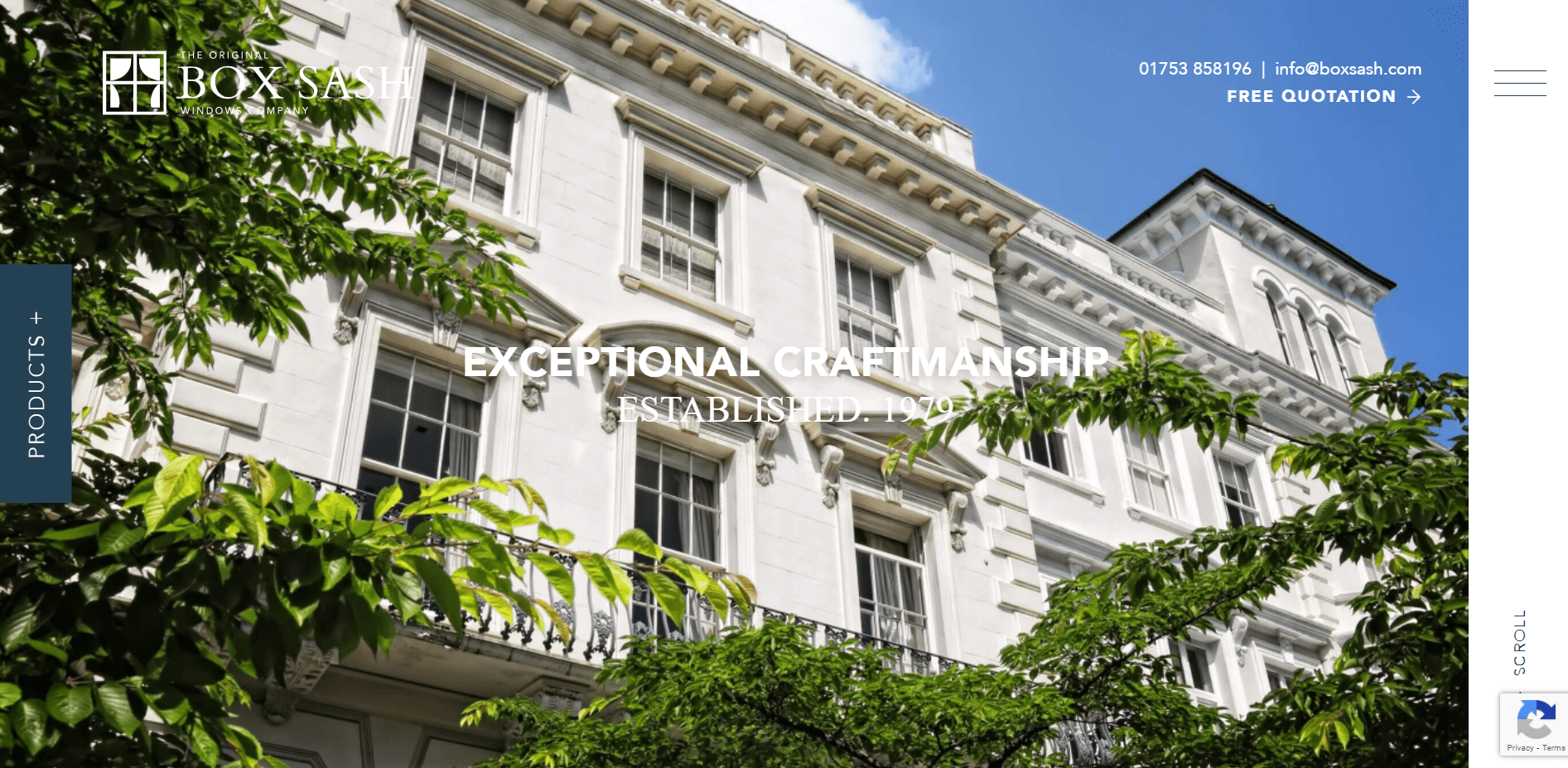 The original box sash windows company has over 200 years of collective skill in this field. They offer all services including Tile work replacement, Burglar Alarm, Double Glazed replacement, entrance, and front doors.
Windows doors, windows glazed, and windows replaced. Their windows are made from the highest quality hardwood. Their latest project undergoing in Aberdeen Park: N5, Cathcart Road: SW10, Finchlex: N12.
Address: 29-30 the Arches, Windsor SL4 1QZ, UK.
Contact: +44 1753 858196
Email: info@boxsash.com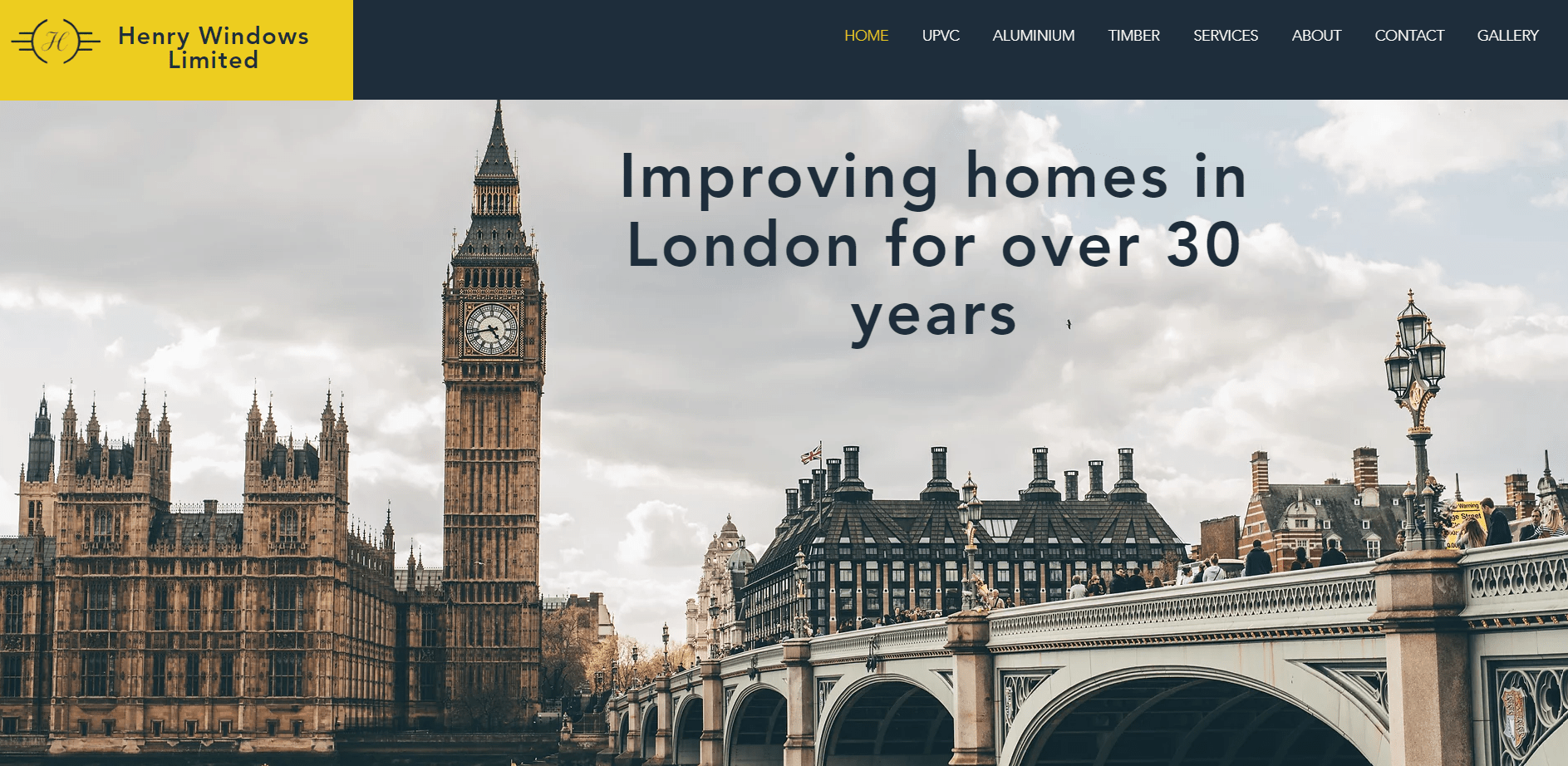 Henry Windows provide free-of-cost surveying of your goods and this is a double glazing company. They manufacture UPVC, timber windows and doors, Tilt & turn windows, residential benches, and Bi-folding doors.
Sliding doors and aluminum also specialize in glass roof skylights. Their surveying team will help to measure the whole thing for you.  They are having 4.3-star rating on google and good reviews as well.
Address: 19Colindale Ave, London NW9 5DS, UK.
Contact:  +44 20 3325 1065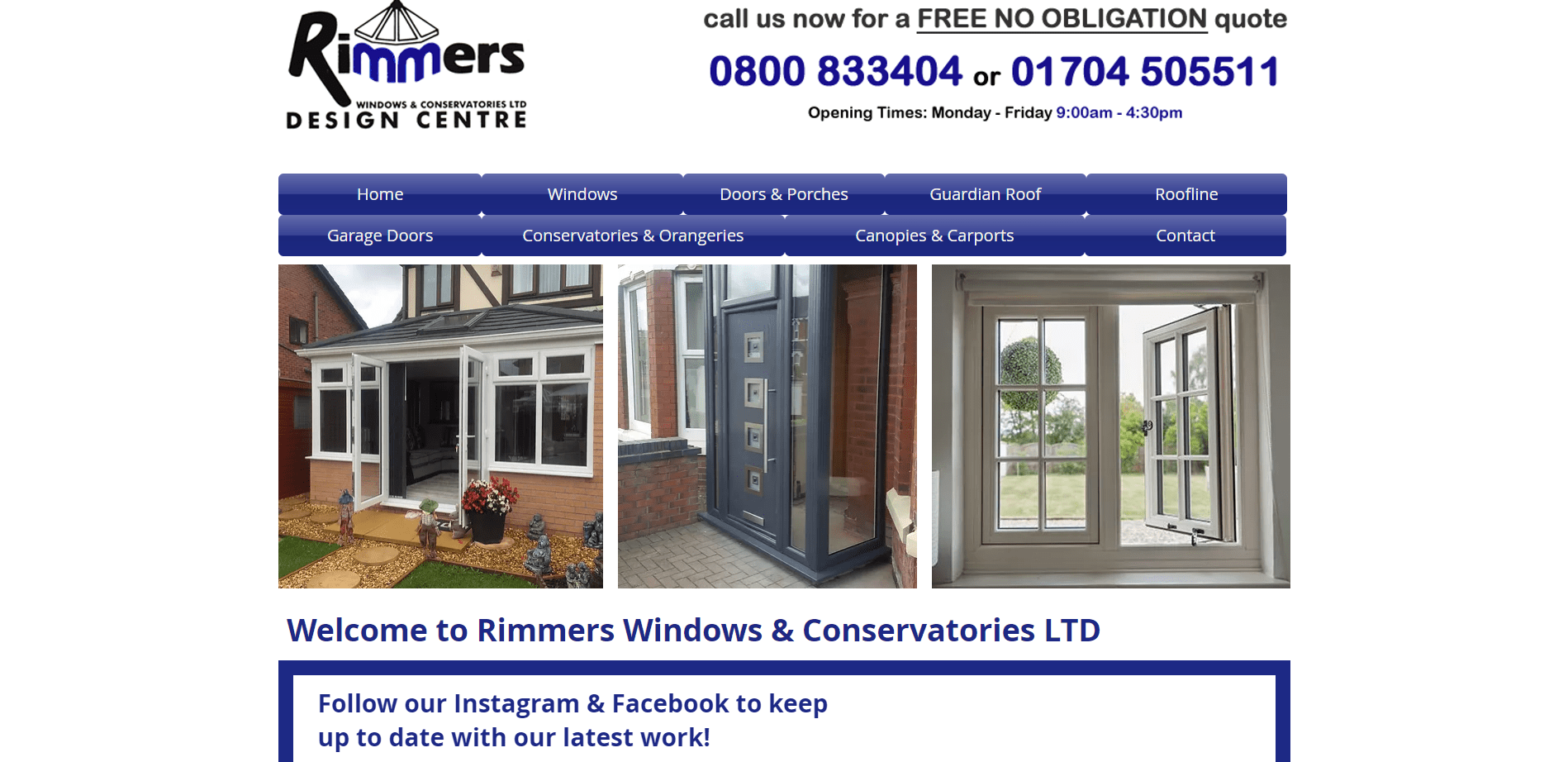 Rimmers Windows is A-Rated double glazing and Replacement windows Company in the UK. They are giving a wide range of traditional and fashionable double glazing window styles.
Their A-Rated windows include PVCu Windows, Aluminum windows, Tilt and turn windows, Residence windows, wood windows, sliding sash, flush sash, and triple glazed windows. And also they are having a large choice of colors and styles to provide their customers.
Address: Unit 22-23 A.K. Business Park, Russell Road, Southport, PR97SA.
Email: rimmerswindows@hotmail.co.uk
Contact: 01704 505511
8. Sunny Double Glazing Ltd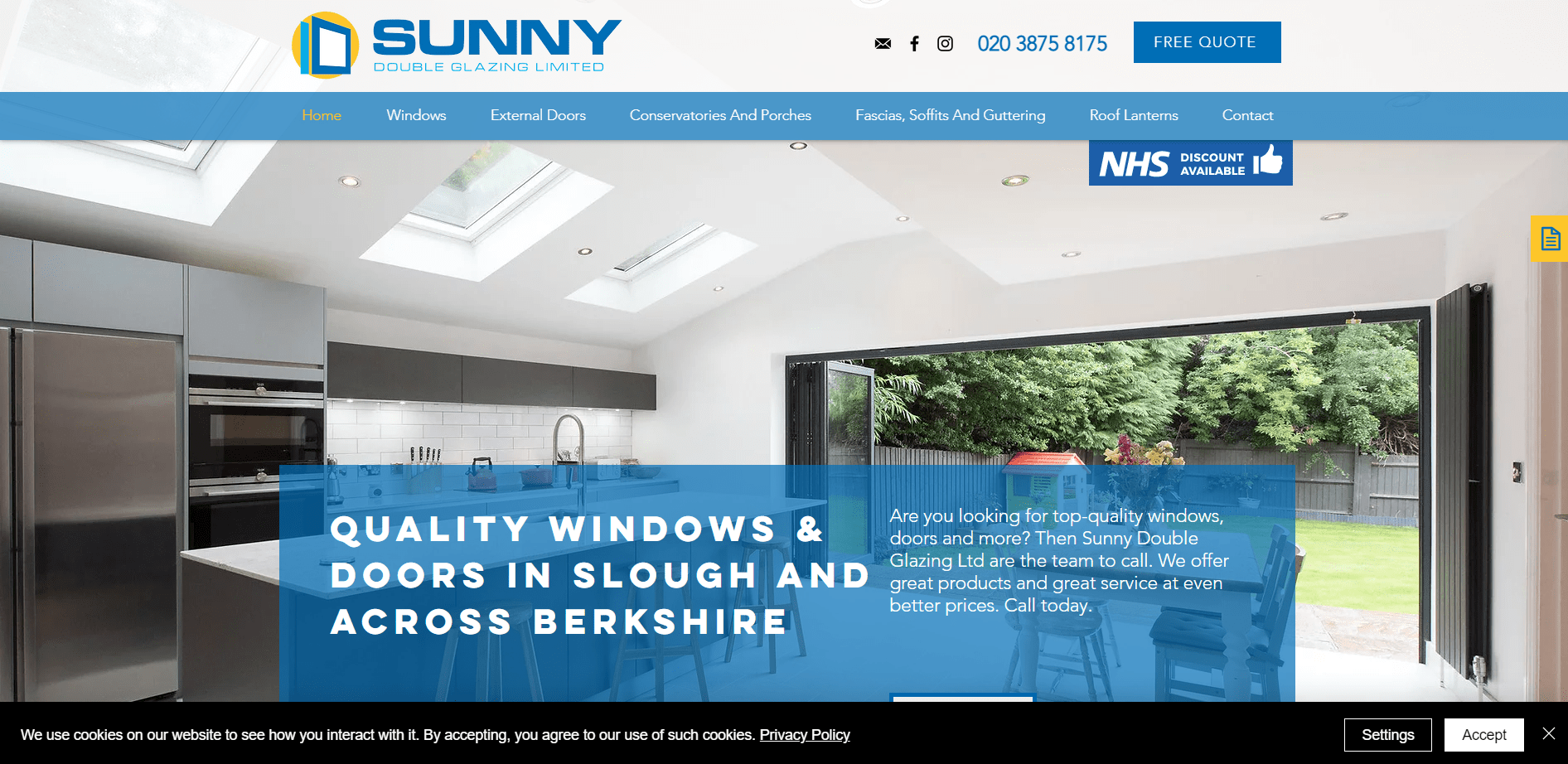 Specification double glazed UPVC windows and doors. This company offers to you many services such as casement window installation & replacement, Double pane window installation & replacement.
General window replacement, window installation and repair, aluminum doors and BI-Fold doors, French doors, patio doors, sash windows, etc.  `
Address: Unit 9, Elder Way, Waterside Dr, Slough SL3 6EP, UK.
Contact: +44 20 3875 8175
9. Carousel Windows Double Glazing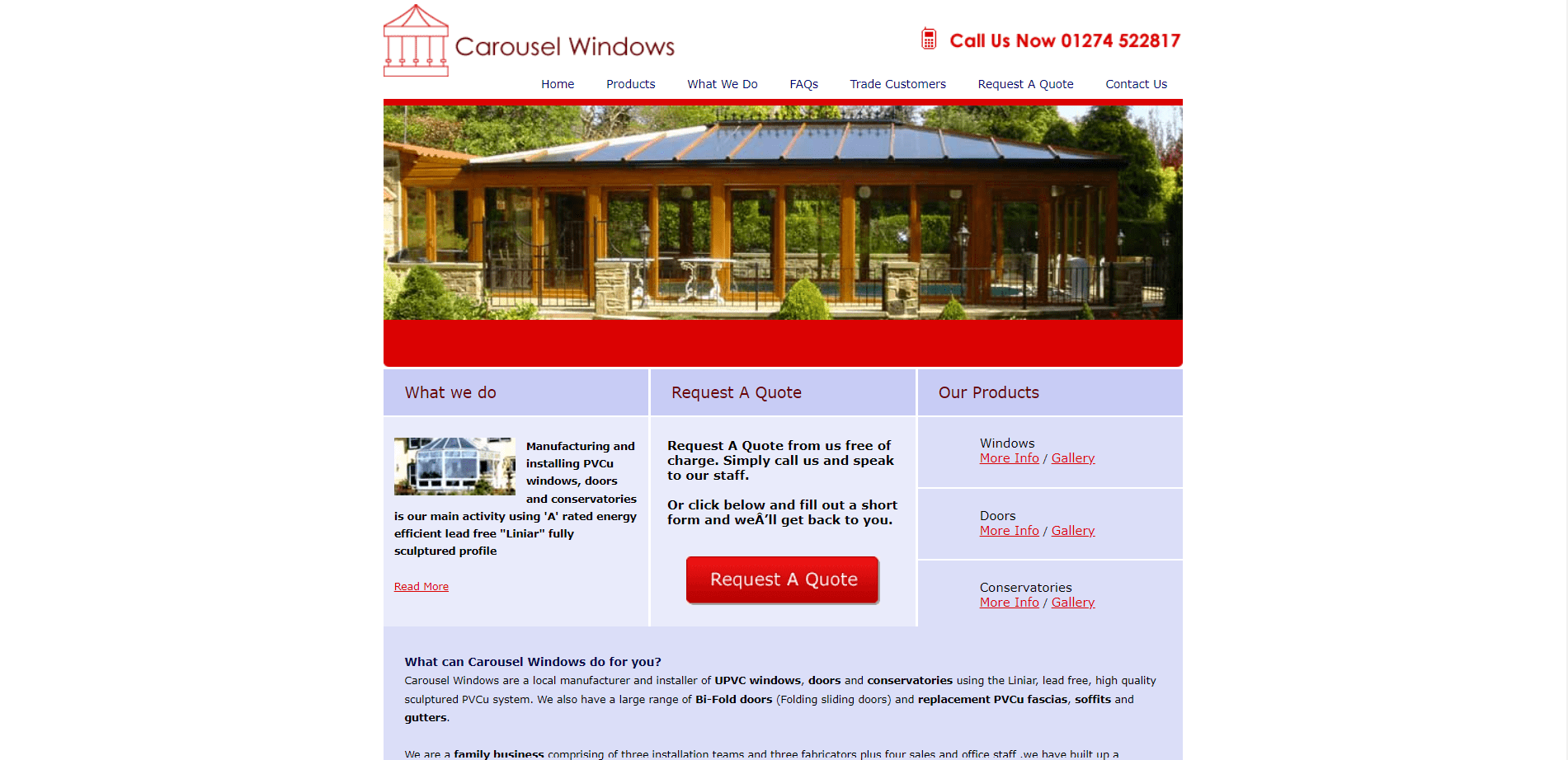 This company provides many features in windows such as 5-point looking systems, guaranteed windows, energy-saving double-glazed glass, and reinforced glass indoors & conservatories the features.
Patio & French doors, Bi-flood doors like exclusive security, latest safety features, variety of styles, reduce heat loss, and superior patio doors. In Roofline the features like efficient draining features, frost & ice-resistant, low maintenance uPVC, won't degrade in sunlight, plus they offer aeration.
Address: Great Horton Industrial Estate, Cooper Ln, Bradford BD6 3ND, UK.
Contact: +44 1274 522817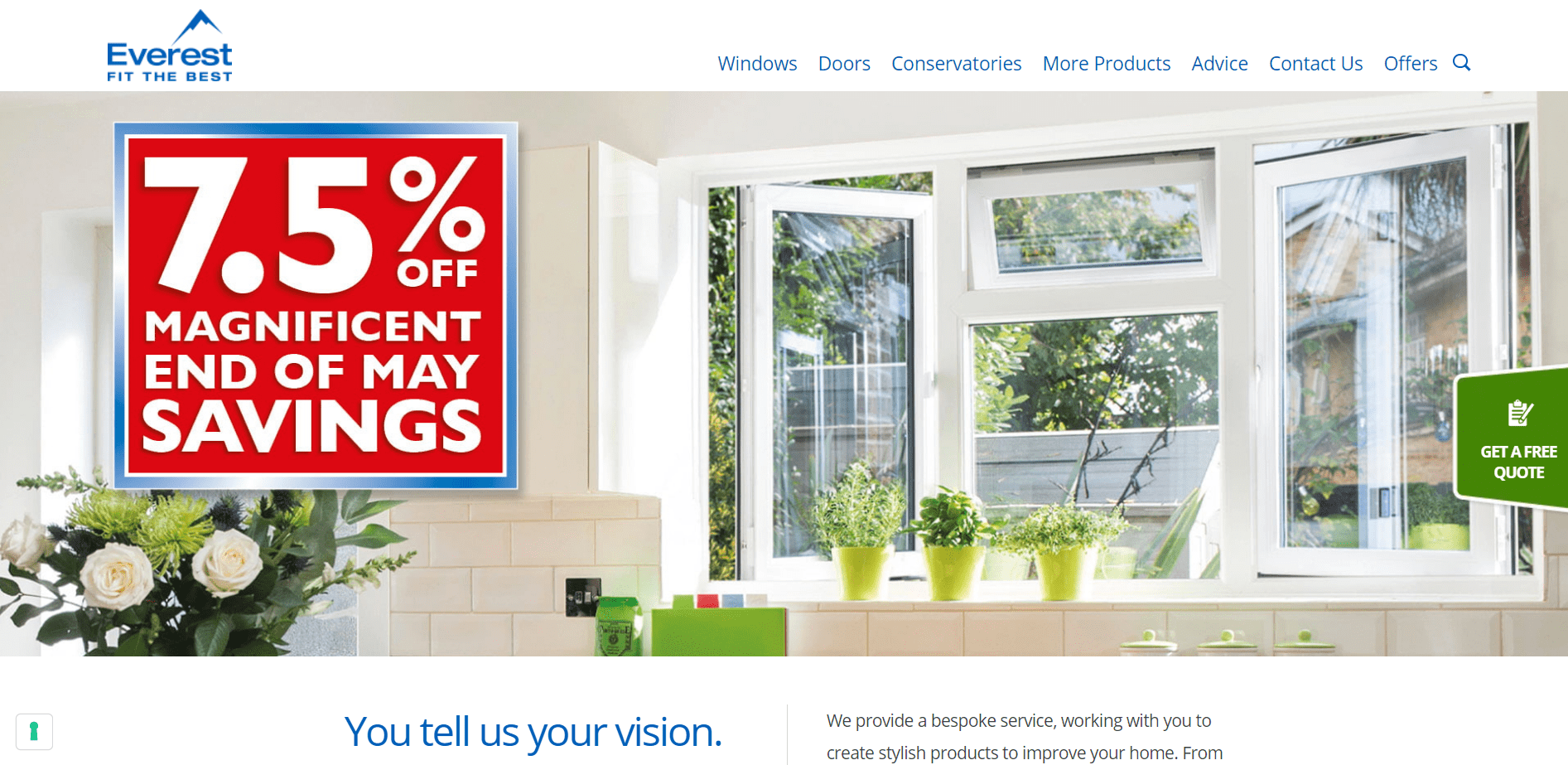 Everest Windows majors in the production and installation of many products such as bespoke windows, rooflines, garage doors, driveways, artificial grass, doors, and conservatories.
Their offers in UPVC windows such as highly energy-efficient, virtually maintenance-free, exceedingly secure, and more colors and wood grain finishes. In Casement windows they offer 12 color options, a Highly secure grab lock, thermally efficient window, flush sash offers, etc. in sliding sash windows they offer 6 color options, traditional design, and even running mechanisms.
Address: Building 1, Albany Place, Welwyn Garden City AL7 3BT, UK.
Contact: +44 800 010123