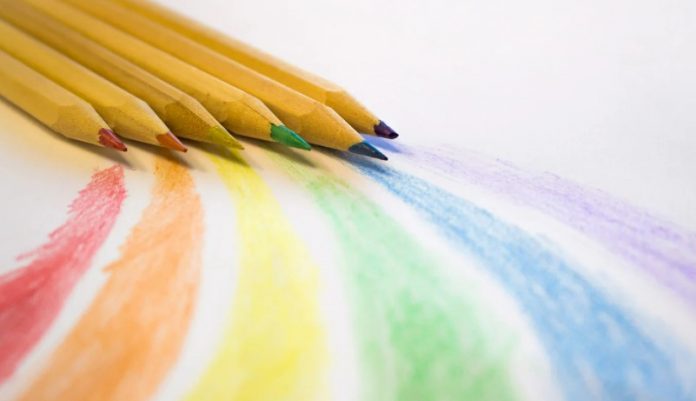 The Czech-born artist Alphonse Mucha (1860-1939) was an Art Nouveau painter and illustrator. He is known for his stylized and decorative works in illustration and commercial art.
With his artistic work, he changed the concept that a poster can only be used for advertising to an attitude that posters are an art form. His works started a new era in art history with next-generation marketing tips. As an artist, he also had a strong influence on Slavic art. A significant portion of his paintings is dedicated to the history and importance of Slavic culture.
In this article, we'll look at his early years and how his childhood dream to become a historic painter creating artworks telling the "Slavic story" became true later in his painting career.
Alphonse Mucha's Early Years and his Childhood Dream
Painter Alphonse Mucha was born in a small town in southern Moravia, which is nowadays part of the Czech Republic. Mucha was the eldest of six siblings, and because of his family's difficult financial situation, his parents couldn't afford further education for him after elementary school.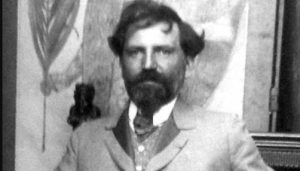 Image: Source
However, the young Mucha had a dream since childhood to use art to portray Slavic history and show the world the critical influence of the Slavic culture on Western European culture and art. And he wanted to be trained as a painter to fulfill this dream.
From a young age, he was not only interested in the visual arts but also greatly interested in music and was a musician himself. Although he had the dream of becoming a historical painter, he used his musical talent to further his education. He was sent to sing in a church choir in Breno, where he pursued his secondary school education in a gymnasium. Although his singing opened doors for him, drawing had been his first love since childhood.
While in Breno, Mucha started designing flyers and posters for patriotic rallies. He also tried enrolling in the Academy of Fine Arts in Prague after completing high school, but he wasn't successful. He then moved to Vienna, where he got an apprenticeship as a scenery painter for theater. In Vienna, he also associated with the city's vibrant art scene and artists who mainly earned money from occasional portraits commissions.
More about Alphonse Mucha – Move to Munich and Paris
While he was working as a painter for theater, he met Count Eduard Khuen Belasi, who would become his principal patron. The Count encouraged him to move to Munich to enroll in the Academy of Fine Arts.
Art historians are not sure whether he studied at the Academy, but he met several successful Slavic artists there. He started to build an art community around himself. But he had to move out of the country because of the political situation in Bavaria. So in 1887, he moved to Paris.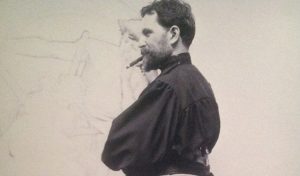 Image: Source
It was in Paris that he decided to become an illustrator. His magazine illustrations led to book illustrations. He became famous and was, for instance, commissioned to provide illustrations for "Scenes and Episodes of German History" by historian Charles Seignobos.
Learn about Alphonse Mucha Sketches
Mucha is mainly remembered as a very influential artist in the field of decorative arts and is seen as the father of the Art Nouveau movement. Many art lovers have found that after they've "discovered" the amazing Alphonse Mucha drawings and sketches, they always want to revisit them repeatedly.
Alphonse Mucha's sketches and drawings are rich in ideas and depict intense drama. They all have exciting compositions, and the artworks have been done with technical mastery. Art critics agree that every time you look at one of the Alphonse Mucha sketches, you notice something new that you haven't observed the previous times.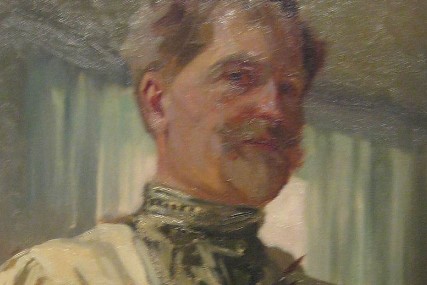 Image: Source
An example of Alphonse Mucha's Drawings is "Le Pater." This is a visual and written commentary on the Pater Noster. Each drawing represents one or two lines of the prayer. Another example is the "Documents Decoratifs." These drawings form a series of 72 plates of drawings meant to be studied and utilized by painters, interior decorators, and craftspeople. All these drawings were drawn almost entirely with line.
Fulfillment of his Childhood Dream – "Slav Epic" (1910–1928)
During his extended stay in Paris, Mucha had never given up his childhood dream of being a history painter. He always wanted to illustrate the accomplishments of the Slavic peoples of Europe. During 1908 and 1909, he planned the "Slav Epic." In 1909, he was commissioned to paint murals on the interior of the new city hall of Prague. He accepted the commission and decided to return to his country of birth.
In 1910 he decorated the Prague mayor's reception room. For Lord Mayor's Hall, he created a series of large-scale murals for the domed ceiling and walls. The murals depict athletic figures in heroic poses, representing the Slavic contributions to European history over the centuries. In addition, the theme of Slavic unity in the murals sends a patriotic message.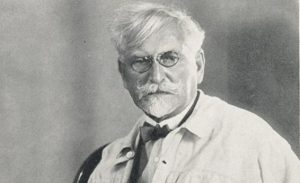 Image: Source
After the Lord Mayor's Hall was finished, he started with the "Slav Epic," a series of large paintings illustrating the achievements of the Slavic peoples over time. The series consists of twenty paintings. Ten paintings are devoted to the history of the Czechs, and the other ten to other Slavic peoples, including the Russians, Poles, Serbs, Hungarians, and Bulgarians. To prepare for the project, Mucha traveled to all the Slavic countries to make sketches and prepare exhibit for photography of all the places he wanted to include in the "Slav Epic."
Conclusion
Alphonse Mucha had a childhood dream to become an artist and to use art to tell the rest of Europe about Slavic history and its influence on Western European culture and art. He achieved this goal, but he had other influences during his lifetime. Not only is he revered as the father of Art Nouveau, but he is the artist who changed the concept that a poster can only be used for advertising to an attitude that posters form a specific art genre.
Disclaimer:
The images used for this blog are not owned by eBusiness Blog and they were picked from Wikipedia. The copyrights for the images go to respective business owners.