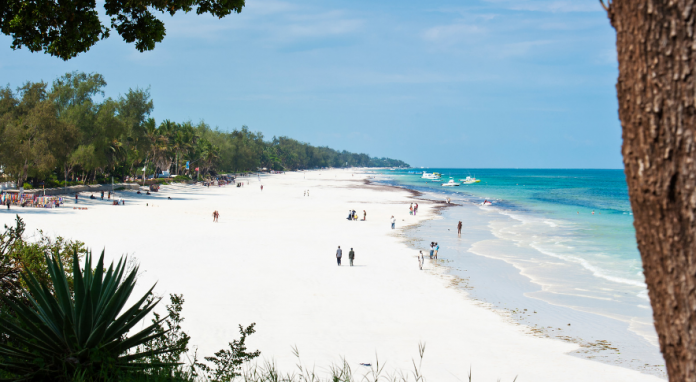 Kenya is well-known for its national parks and animals but has some excellent beaches.
The soothingly warm Indian Ocean is a beautiful shade of blue and green. A large portion of the coast is protected by coral reefs, many of which are housed inside marine national parks. These environments support an abundance of marine species. It's no wonder why tourists are now discovering beach holidays Kenya has to offer for both first-timers and repeat visitors.
There is just enough wind to allow for sailing and other wind-powered adventure activities but not enough to blow you away completely. Check out these must-see beach destinations on your next beach holidays Kenya trip.
Must-See Beach Destinations in Kenya For Your Next Holiday Trip
Chale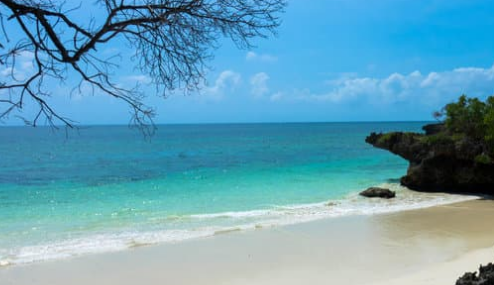 The Sands at Chale Island resort can organize activities like kayaking in the mangroves if lazing on the beach isn't enough.
Kenya's only private island resort is less than a soccer field away from the mainland, but it seems a million miles away.
The island, surrounded by coral reefs and covered in dense tropical vegetation, has one main beach and numerous smaller, more isolated coves where you're likely to be the only footprints in the sand—several endangered sea turtle species nest near Chale, except for amphibian fins.
Gazi
Only the most dedicated beach lovers in Kenya know this remote sandy stretch, situated along the coast road between Diani and the Tanzanian border. Chale Island provides protection, resulting in calm waters and sand backed by old coconut groves that offer shelter for those who find the equatorial sun too harsh.
At the beach's northernmost point, mangroves abound and are reachable by the historic coastal ecology and tourist project known as the Gazi Women's Mangrove Boardwalk. Villager women run the facility and lead visitors on tours of the mangroves. The Cove Treehouses, located on the opposite side of the mangroves from Gazi village, is the closest hotel.
Kikambala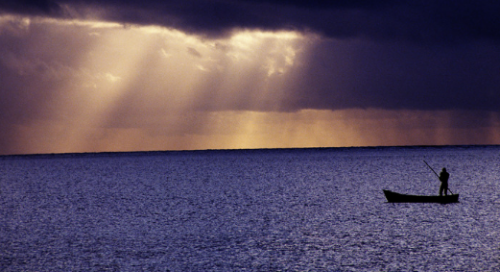 Vipingo Ridge is a hilltop community with a top-notch golf course and stunning seaside views.
Compared to the other beaches in Kenya, this magnificent stretch of coastline between Mombasa and Malindi is unique. A few years ago, the shoreline's sisal (agave) farms gained incredible notoriety than the beach.
However, several brand-new mega-resorts have made the beach region more like the Caribbean. The most notable of these is Vipingo Ridge, a vast hilltop estate with stunning views of the Indian Ocean and Kenya's best place to play golf. Another recent development is the daily Safarilink air service that connects Kikambala with Nairobi and Diani Beach.
Lamu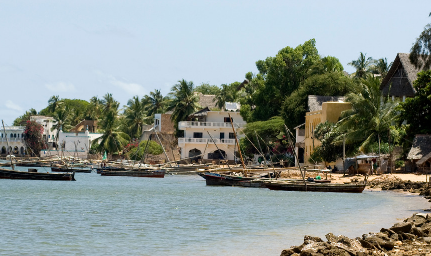 A living museum of the hybrid African-Islamic-Arabic civilization that ruled the East African coast for centuries can be found in Lamu, an old Swahili town.
Long, gentle, and completely unspoiled, Shela Beach is on the island's windward side. This is one of the few locations along the Kenyan coastline where you may hang ten on somewhat surfable waves because there is no barrier reef.
Mambrui, a hideout for those familiar with the shore, is located a short distance north of Malindi on the coast road. Another paradise for kitesurfers because of consistent offshore winds, Mambui is also an excellent place for deep-sea fishing, snorkeling at Malindi Marine Park, strolls along almost deserted beaches, and quick excursions into nearby Tsavo East National Park.
The most terrific method to be sure you are in good hands when making a safari reservation is to deal with a company administration whose staff is not just kind but also competent in all areas. Check out the beach holidays Kenya tours offered by top travel agencies to get customized recommendations and ensure a wonderful summer holiday.