All window coverings are designed to serve the same three basic purposes:
To enhance or complement the room's visual appeal
To regulate lighting and block out exterior light
To help create a sense of seclusion and privacy indoors
However, not all window coverings are equally capable in all three areas. In addition, there are various benefits that accompany the installation of certain types of window coverings over others.
For example, window blinds and shutters can be significantly better than conventional curtains at boosting energy efficiency and blocking exterior noise.  Just as some kinds of shutters are designed to maximise home security, with innovative in-built locking mechanisms.
Best Blinds for Winter
But even when narrowing down your selection to window blinds, there are still numerous options to get to grips with. The question is – which of the various types of blinds available are best for winter?
If you are looking to enhance your interiors in a way that goes beyond visual appeal, which type of blind should you set your sights on?
All Choice, No Compromise
First the good news – any blinds are better than no blinds at all. Particularly when paired with quality curtains or shutters, all types of window blinds can benefit an interior space.
But when it comes to maximising the comfort and enjoyment of your home during the winter, the following blinds come particularly highly recommended:
(In no particular order)
1. Roller Blinds
Roller blinds are a popular choice for their simplicity, affordability and versatility. Roller blinds comprise a single sheet of fabric and a user-friendly drawstring mechanism, and the whole thing can be installed in a matter of minutes.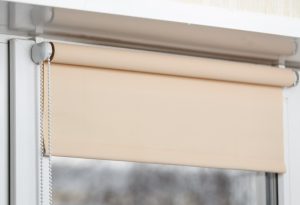 There are colours and designs available to suit all types of interiors, with various materials being used to manufacture the panel that covers the window. A low-cost option that is suitable for any room of your home office, roller blinds can be hugely practical, though in some instances offer limited protection from exterior light and noise.
2. Blackout Blinds
Arguably the best choice of all for the winter months, blackout blinds bring a long list of benefits into the home. As the name suggests, blackout blinds are designed specifically to shut out as much exterior light as possible; great for maximising privacy at any time of day or night, creating dark and relaxing interiors to unwind or sleep.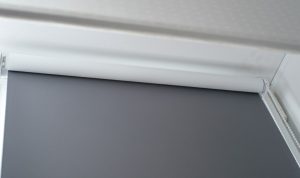 High-quality blackout blinds can also boost energy efficiency, making it easier to keep the entire home warm and comfortable. For kids' bedrooms and nurseries where daytime naps are an everyday essential, nothing gets the job done better than quality blackout blinds.
3. Velux Style Blinds
The fact that heat rises means you need to take practical steps to prevent excessive heat loss through your ceilings. If any of your rooms feature skylights or roof windows, Velux style blinds are a must.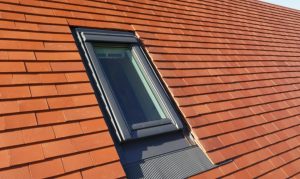 These simple yet hugely effective coverings can significantly reduce the amount of heat that escapes through your windows. At the same time, they make it much easier to take better control of the interior lighting. Roof windows that drench interiors in natural light can be a joy, but can also make it difficult to regulate lighting indoors.
4. Wooden Venetian Blinds
Wooden Venetian blinds can also be a surprisingly effective and efficient choice in winter. Venetian blinds can be adjusted to allow just the right amount of illumination indoors, while still maintaining privacy.
They can also be great for blocking out most external light at night, while at the same time reducing noise pollution. As an added bonus, the insulating properties of tightly-closed Venetian blinds can boost energy efficiency and interior comfort.  Great for keeping things warm and cosy in winter, when every little helps!
Year-Round Benefits
When bringing blinds into the home, it is also worth considering their year-round benefits. Not those limited exclusively to the colder months of the year, but how they stand to benefit your interiors throughout all four seasons.
High-quality window blinds can be just as beneficial in the summer as they are in the winter. Particularly when paired with quality curtains, the insulating properties of window blinds can make a real difference to interior comfort.
Blackout blinds in particular can keep things cool and comfortable, where direct sunlight would otherwise be an issue. They can also be great for getting a good night's sleep on the longest days of the year when hours of darkness are strictly limited.
For the ultimate year-round cost-effective solution for improved home comfort, why not consider installing plantation shutters? Suitable for all rooms of the home, quality shutters take the benefits and appeal of window blinds to an entirely higher level.