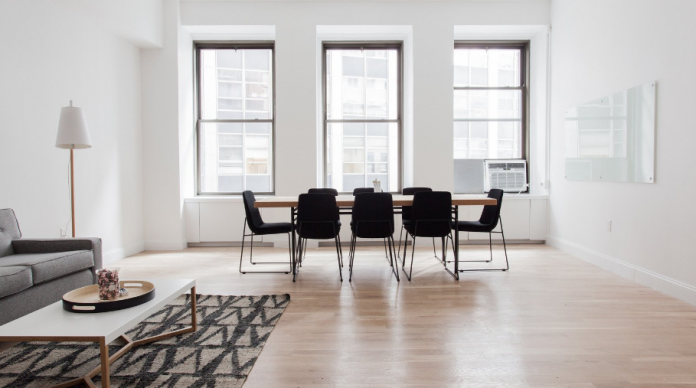 For a home office to be productive and functional, it should be a workspace that is comfortable and inspiring. After all, you are most likely to spend a better part of the day working from there.
An office in the house is basically an extension of the home, so it is important you do it up in such a way that the decor matches with the rest of the home and at the same time is distinctive from the rest of the surroundings, such as a durable floor. Choosing the perfect floor is therefore the first step in designing the office. Depending on the traffic anticipated, it should be stylish and welcoming. So browse below to get acquainted with the right ideas to install a floor for the home office.
Vinyl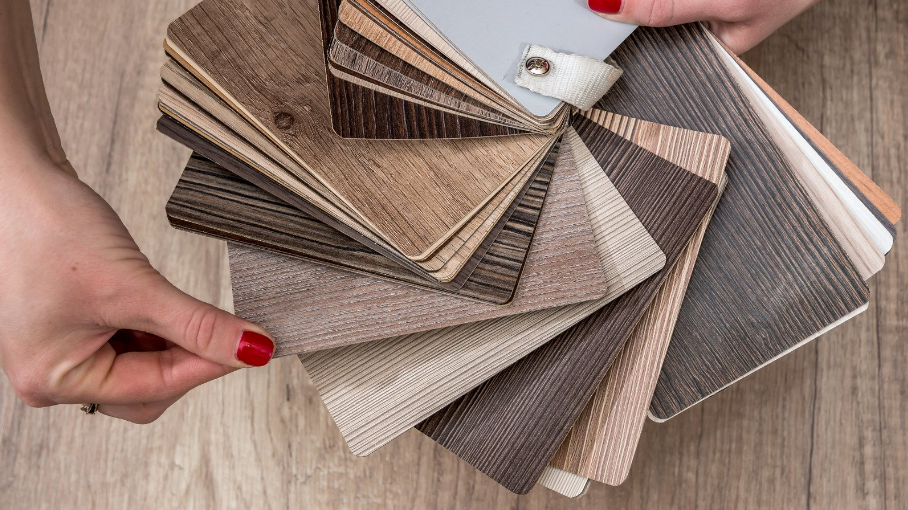 Vinyl is an affordable, durable and low maintenance choice for an office as it can withstand the heavy traffic and the wear and tear of the sliding furniture. Moreover, the cushioning on some vinyl floors absorbs the sound and makes underfoot conditions quiet. Additionally, vinyl comes in a range of colors and sizes to help you create a spacious feel to the room.
Wood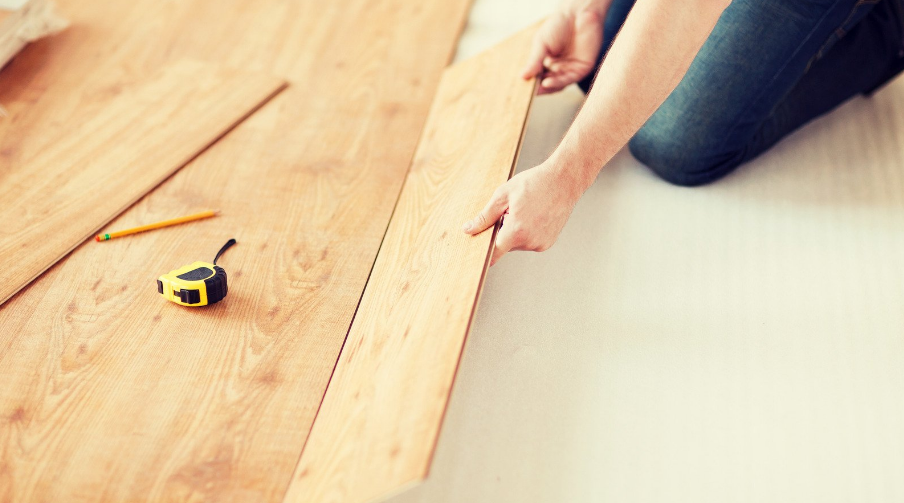 Wood is an expensive flooring option, but if you have it in the rest of the house you might as well have it in the office as well. Solid and engineered hardwood are practical and beautiful and available in contemporary designs, finishes, and unique features. They add elegance and style to any working environment at home.
Laminate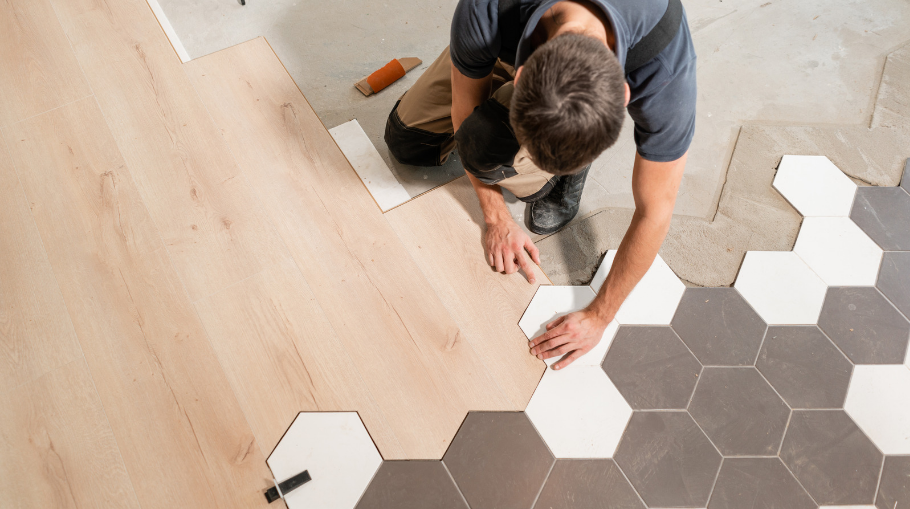 If you are looking to interpret the best-looking stone or wood floors but don't have the budget, then laminate flooring is exactly what the doctor ordered. Available in different widths and lengths laminate can be laid to create a striking design for your home office floor. Additionally, laminate is are highly resistant to stains and scratches and super easy to maintain and clean. Laminate floors, though, are not sound-absorbent but the amount of noise can be reduced by using an underlayer.
Carpets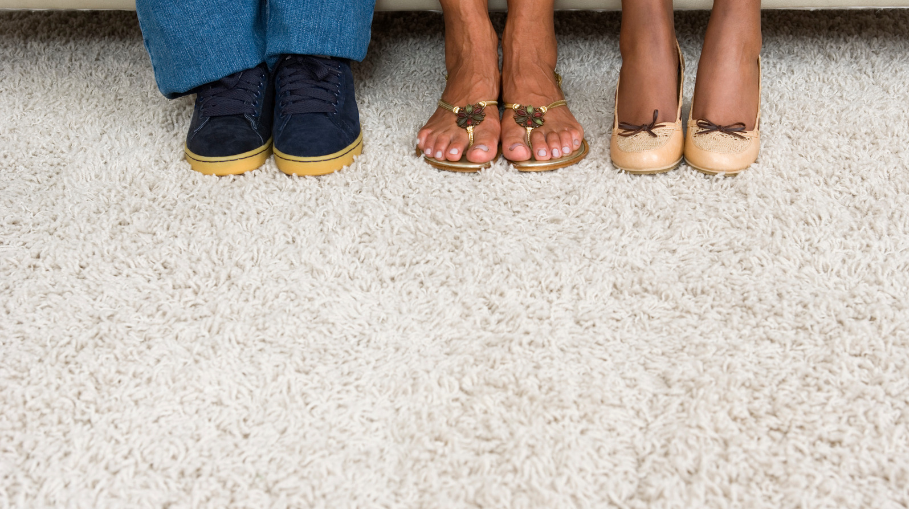 Carpets come in a variety of sizes and colors to make your home office a cozy place to work in. That said, for a stress-free lifestyle,  carpets are known to instill a sense of comfort and well-being in the space. With such a comfortable underfoot, you can even move around barefoot and enjoy your workday standing desk style with a cushy feel to the toes. Waterproof carpets are also available these days which do not require major maintenance and remain clean for years.
Tiles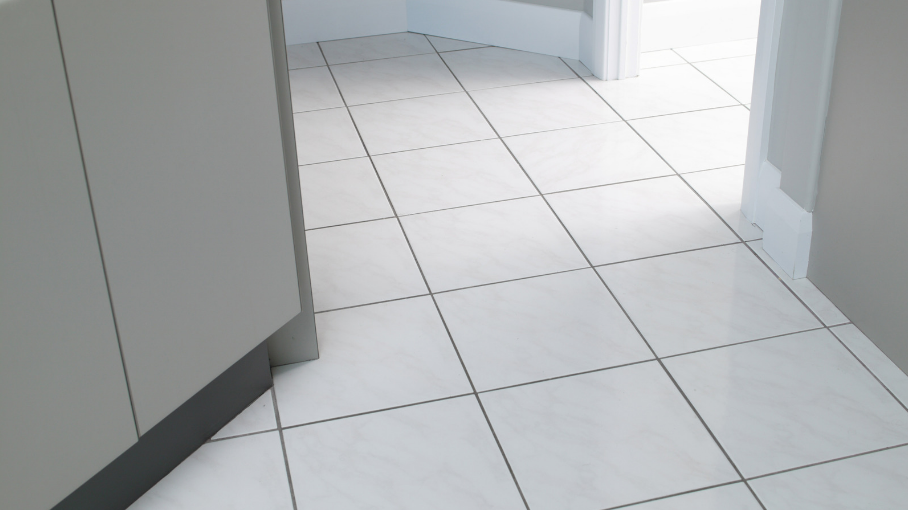 The best choice for coffee spills and rolling chairs is tiled. They are also durable and water-resistant and come in different styles and colors that can resemble even hardwood. Tiles can be the saving grace if there are pets or kids coming in and out of the office all the time. Thankfully, all you need today is a little bit of innovation to make your home office look like a destination. As every great home office starts with a better floor, we hope these creative choices will keep the stress levels low as the emails keep coming one after the other.