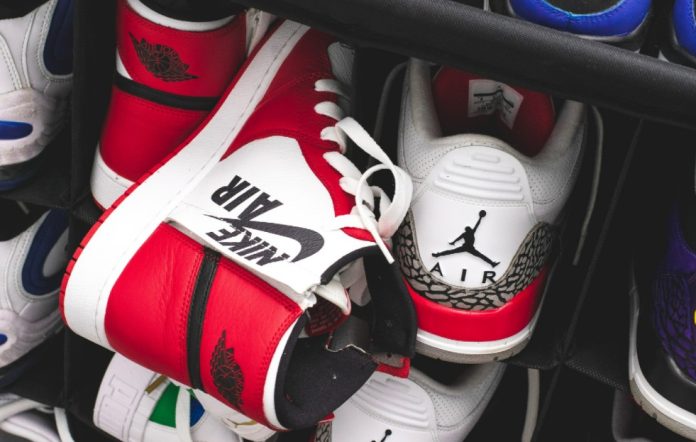 Which Shoes Will Help You Stand All Day Long?
Standing all day isn't at all enjoyable, don't you agree? Even for a party, the answer remains the same. Standing on your feet for hours can give you blisters and pain in your lower back region. Gradually the smile on your lips changes into deep sighs of anguish and pain.
The wrong shoes can worsen your long work shifts and leave you limping about after a few days. But choosing the most comfortable men's shoes will add an extra bounce to your feet and give you more stamina. Being a man, you have a range of different kinds of shoes for standing on for long hours, from slip-on and comfortable sneakers to work boots and fashionable shoes matching your attire.
Best and Comfortable Shoes for Men in 2022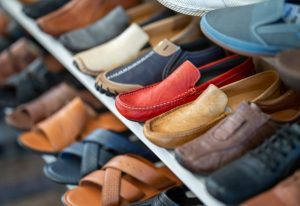 Here's a list of the best shoes you can have for standing all day long at your workplace as well as on fancy occasions. These shoes are designed for everyone, from social butterflies to hard-working professionals and also for remote workers.
Best Men's Sneakers and Athletic Shoes
1. Nike ZoomX Invincible Run Flyknits
Which shoe is suitable for both street appeal and also working out? Nike ZoomX Invincible Run Flyknits is your answer.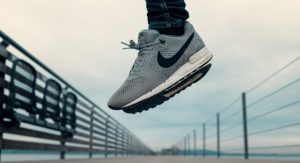 These shoes will keep you light on your toes even after hours of standing because of their soft, lightweight, and responsive foam that gives premium shock absorption. A bit of extra width in the front gives you stability and helps spread the weight and pressure evenly, whether you're walking on concrete or in the park.
2. Allbirds Tree Runner
Allbirds holds the title for the "world's most comfortable shoes" and therefore is the number one choice for people who have to spend hours at a stretch on their feet. Try the all-new Tree Runners!
These shoes will help you maintain your stride from morning till evening, thanks to the breathable fibre upper made from eucalyptus and a cushioned odour-resistant insole made from merino wool and castor bean oil.
Best Men's Work Shoes
3. Clarks Desert Boots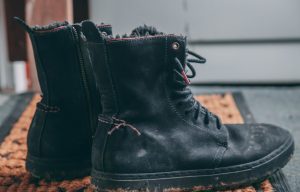 Desert Boots have to be your go-to when you need a pair of the best casual shoes to walk and stand all day. These Clark originals are everyone's favourite and are very comfortable because of their slightly-wide back (greater weight distribution) and crepe-effect rubber sole for better grip and durability. It also has a footbed with gait-mapping technology for breathable cushioning.
4. Ecco New Jersey
What shoes would you prefer in front of your boss or colleagues at a business function or in a Christmas party? There can be no better shoe than the Ecco New Jersey!
This wonder shoe is an easy-going loafer sporting a trendy bicycle toe, low stacked heel, and leather-covered insole for comfort and cushioning. The long-lasting polyurethane outsole gives flexibility and better shock absorption, allowing you to have the same support for months.
5. Red Wing 8138 Moc
Red Wing is known to make some of the best boots for men. Their brand new 8138 Moc leather boots will surely catch your eye with their elegant and unconventional design comprising moccasin-style toe, chunky sole, and rich dark brown leather.
Extremely comfortable to wear, these boots have a roomy toe box and Goodyear-welted rubber soles giving you better traction. Pick these boots to accompany you to after-work social gatherings.
Best Men's Slip-Ons
6. Merrell Encore Gust
Do you need trendy footwear to win admiring glances as well as provide comfort to your feet? Grab the Merrell Encore Gust.
These are incredibly comfortable and low-maintenance shoes having a shock-absorbing air cushion in the heel to protect your feet and a compression-moulded EVA foot frame for stability and all-day comfort. The shoe is a great choice where practicality is paramount, such as healthcare workers who have to stand for the whole day.
7. Skechers Loafer
Were you thinking of sacrificing your comfort for a pair of fashionable shoes? Forget it once and for all. Shoes these days are all about flexibility and cushioning.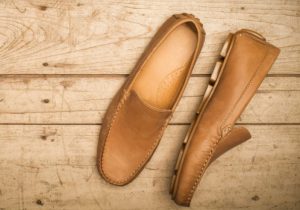 Try out the Skechers Loafer. Surely you aren't thinking of wearing a slip-on on your date night, but this shoe is an ideal option for 9-5 jobs where you are constantly on your feet or jobs that allow you to travel. The gel-infused memory foam with high rebound helps to keep you energised all day long, along with providing relief and breathability. It also has a moisture-wicking insole to keep foul odour at bay.
Conclusion
A pair of shoes may not be enough to change your life, but the best shoes can surely help you pull off the most challenging of days with comfort and ease. Give your feet some reward for what they are doing for you.