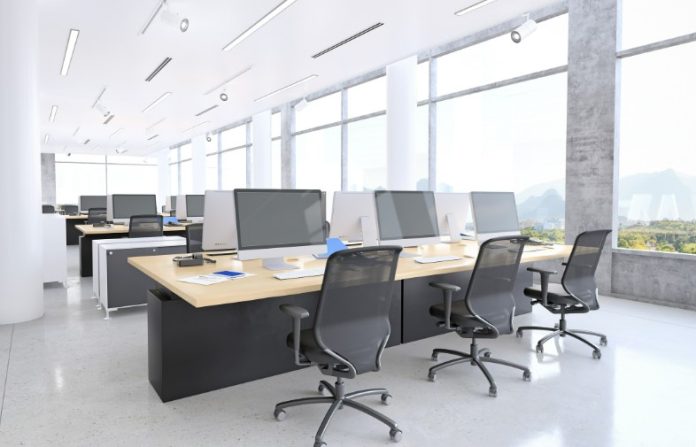 You probably spend a lot of time behind an office desk, whether you work remotely or in a conventional office. As a result, your office desk can significantly impact your productivity and even well-being. Therefore, you shouldn't purchase just any office desk, but one that suits your needs. If you're looking to buy an office desk, here are five factors to consider when buying one.
Factors to Consider When Buying an Office Desk
1. Office Space
First, consider your office's size or home office. If you're short on space, choose a compact office desk which is the best solution for workplace that will occupy little room only. A compact desk will allow you to move around freely and create space for other furniture and décor.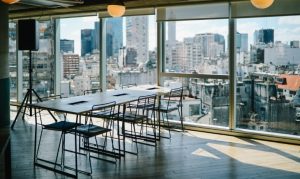 On the other hand, choose a large office desk if you have a spacious office. A large desk will take up plenty of room and prevent your office from feeling vacuous, especially if it's sparsely furnished.
2. Storage
Placing paperwork, stationery, and other items on top of your desk can result in clutter. Buy an office desk with adequate storage so you can put away office supplies when they're not in use. Doing so will tidy up your workspace and improve your productivity. However, carefully consider your storage needs to avoid buying an office desk with inadequate storage or excess storage you don't need.
3. Durability
Ideally, your office desk should serve you for a long period. You shouldn't have to replace it every year due to wear and tear. Generally, desks made from hardwood are more durable than desks made from softwood.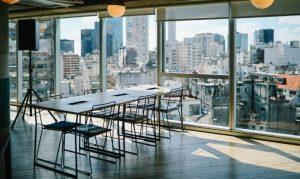 While desks made from hardwood are pricier, this is the best investment since they are long-lasting. Good hardwood desk options include walnut, oak, maple, and beech.
Whether you're looking for a budget office desk or a premium option, Office Supermarket provides various hardwood options.
4. Comfort
Most workers in the UK spend between four and nine hours sitting at their office desks. If you spend a lot of time seated at your office desk like most workers, you'll want your desk to be as comfortable as possible.
Pick an office desk that provides ample legroom. Also, choose a desk that allows you to sit with your computer monitor at or slightly below eye level. To ensure you purchase an office desk that fulfils these requirements, try out various desks before settling for one.
5. Aesthetics
Often, form goes hand in hand with function. Therefore, besides considering an office desk's practical purposes, you should also consider aesthetics. An office desk is an item you'll likely have for a long time, so you should choose one that matches your preferences. However, ensure you pick a desk that complements the other furniture and décor already in your office to avoid buying a desk that looks out of place.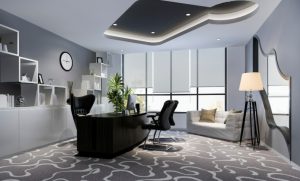 Shopping for an office desk can prove somewhat challenging due to the numerous options available. But it doesn't have to be. Consider these five factors to help you pick an appropriate office desk that meets your needs. And if you need an office desk immediately, don't worry. Order an office desk next day delivery from Office Supermarket.