Sustainable fashion is perhaps an overused term these days, and people are more than aware of the severe impacts our lifestyle choices have on the environment. It's shocking to know that the clothing industry is responsible for four to ten percent of global greenhouse gas emissions just in a year. To overhaul this, experts have come up with the idea called sustainable fashion, an umbrella term for ecologically and socially responsible clothing supply. Sustainable fashion is when the environment and those who are producing garments are protected while the created clothes are literally sustained.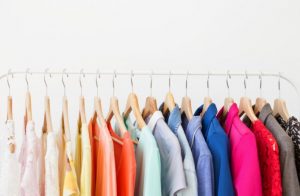 Most brands in the clothing industry are taking their step forward to find a solution to this global crisis. Among them, Felipe Tadd, one of the leading clothing manufacturers based in the UK, is proactive with efficacious strides towards bringing sustainable fashion into reality. The brand ensures that every crucial element of the sustainability matrix, such as reducing waste and pollution, supporting biodiversity, cutting CO2 emissions, ensuring reasonable wages and a safe working environment, and addressing overproduction, are considered.
"Environmental issues from garment production were quite complex, and we had to think about tackling them efficiently before setting up our worldwide supply chain. We found that there are only a few brands out there that are responsibly acting against the same. Every step in our process of manufacturing is carefully monitored to ensure sustainability. However, we are continuously improving and trying not to miss any scope for giving our best to customers", says Elvijs Plugis- Marketing Department Manager at Felipe Tadd.
All of that being said, clothes manufacturers find it a bit difficult to maintain sustainability while keeping up with the fashion trends. Consumers might keep changing their tastes with each passing season to stay on-trend. These trends make it hard for the fashion industry to find a sustainable replacement for clothing of every kind. In fact, fashion made from environmentally sustainable material is a high-budget and big business. Felipe Tadd looks at this challenge from a different perspective. The brand has done much and business research and has solutions that are future-perfect. The R & D experts and marketing experts at the brand are on a great deal of innovation to develop lower-impact fabrics.
To support the sustainable fashion movement, the brand produces fabrics from natural and recycled raw materials because they can also help in waste reduction, water conservation, lowered emissions, and soil regeneration. Though there is so much confusion among the brands as to what change is needed to bring in sustainable fashion practices, Felipe Tadd stands out from them with a unique concept and plan.
It is inequitable to put the responsibility of bringing sustainability in fashion on clothing manufacturers and brands. Consumers are equally accountable for the inevitable change in the industry. We are all bound to spread awareness and encourage brands like these to bring in the real difference! Anyone who supports sustainable fashion brands is directly or indirectly involved in reducing the ill effects of fashion on the environment. Let's all be a part of the drift towards goodness.