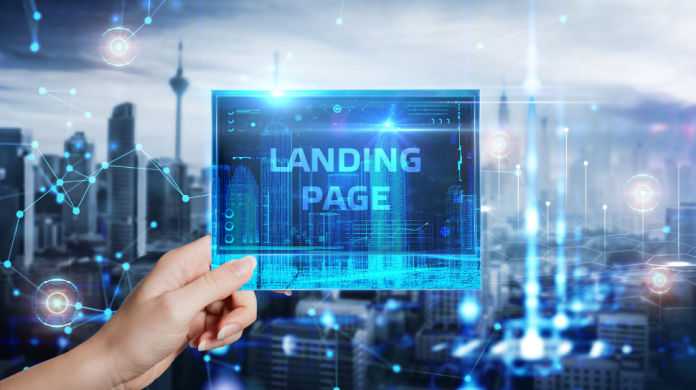 What is a Landing Page?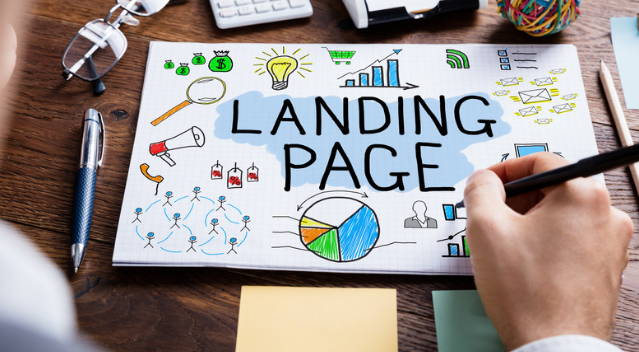 Landing pages are one of the important factors to improve your SEO ranking and to improve your sales. Landing pages are the service pages, where users can land by clicking a link. A sales or service website should optimize their landing pages as user-friendly, though you have a website, as a service website your ranking depends on the landing pages. In this article, we will discuss how to create and optimize landing page for SEO. 
Difference Between Landing Page and a Homepage
Many SEO beginners are confused about homepage and landing page, but there are many differences. Where the landing page attains traffic from Ads, and the homepage attains traffic from sources. Landing pages are separate from business websites and the homepage is the front page of any website. The landing page focuses on a single goal i.e., to promote online sales and service but the homepage promotes website browsing.
Landing Pages are the pages that convert traffic into leads, it may be features, products, lead magnets, use cases or promotions. All are different sources have different layouts, but they provide similar outcomes i.e., leads.
Characteristics of a Landing Page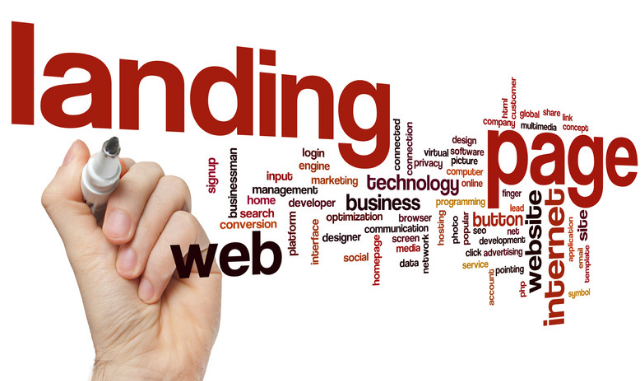 The best landing page has these 4 characteristics, which are important to generate more leads and to improve traffic.
Design
Sales Copy
CTA
Form
With these four terms, you can build a professional landing page.
Design
A landing page design is a process of creating a perfect page for your targeted audiences and it depends on the CTA.
Sales Copy
Copy of your sales and services should be included in the landing page, with which a user can screen your products. It helps to convert leads into customers and the copy drives the user towards CTA.
CTA
Call-To-Action is a button or an anchor text with a link, which helps the user to find what is the next process. It is very important in a landing page to guide the user on every step while purchasing your product.
Form
Including a form in your landing page helps the user to enter their information. They can sign up, sign in, download, and book a call using this form, and the helps to convert leads into more customers.
How to create and optimize landing page for SEO?
1. Find Relevant Keywords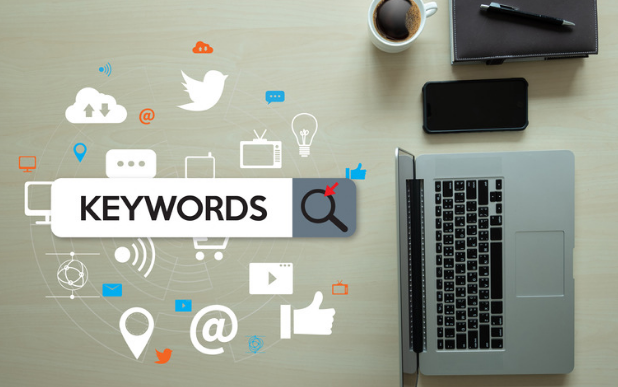 Keywords are the first thing in any of the online business, or any business website. Choosing the relevant keyword according to your service and products with high volume helps you to rank your page higher. A keyword needs to have some transactional intent for Google to display the landing page and here are the two tactics to find the best landing page keywords,
Uncover Competitor's Landing page with Traffic
This is one of the important strategies where many SEOs fail to implement. A landing page Keyword should not contain your competitor websites name, so it is important to exclude the keyword containing your competitor names. You can use the Ahrefs Site Explorer to screen all the keywords of your competitor site. It is helpful in excluding all the different types of keywords for your different competitors. First, choose the country where you are providing services and exclude the branded keywords.
Find more keywords with a Keyword Research Tool
Use a keyword research tool like Ahrefs and Semrush, which is helpful to find the number of keywords for your specified service. Here I used Ahrefts to list the keywords.
For example, if you are providing the pest control service, and looking to include all the pests and their control treatments, type your targeted keyword like 'rodent control' or 'termite control' in the search box. Now click on 'matching terms' to find the appropriate keywords.
Now click on the SERP for a selected keyword, to find the sites that are holding that keyword. Their DA, ranking and other factors, which is helpful for choosing the right and targeted keyword. Follow this for all the keywords and choose a list of keywords to be included on the landing page.
2. Check Ranking Difficulty and Traffic Potential
This is the important step to analyse the capability of your keyword. With these techniques, you can select a target keyword that induces your website and SEO ranking.
Traffic Potential
A keyword with less or no traffic is not useful, and it cannot improve any traffic to your site. Choosing a random keyword with no traffic is good for a blog post, but as a landing page, it needs a highly recommended keyword with high traffic.
You can analyse this using Ahrefs, in the Keyword Explorer section. You can screen all the terms like DA, difficulty, traffic and visitors in the keyword list.
For 'Rodent Control', the selected keyword has only 300 traffic or traffic potential, which is the number of users visiting the targeted keyword. Here you can see another two keywords 'rodent control near me' and 'rodent control London' have high traffic, so I'll choose all these keywords on the landing page, for a rodent control service page.
Ranking Difficulty
It is not possible to rank the keyword has more difficulty, your website will be stuck on 4 or 5th page of SERP. It is good to have a keyword with a difficulty of 0 to 20, if the difficulty is above 20 then the ranking depends on the backlinks and proper on-page SEO.
Here, for the keyword 'rodent control' the difficulty is 1, it is easy to rank the targeted keyword in the first position if you have the proper backlinks and on-page SEO factors.
3. Design for Search Intent
It is difficult to design a page for search intent because users will search for many sources. It is important to include all the services and answer all the questions that users are asking for. You can find the questions in Google search results for the targeted keyword. Add all the information about your services and booking, it is good to have FAQs where you can give more keywords and backlinks from any website. Try to include all the keywords from the Google suggestions.
4. Nail Your On-Page SEO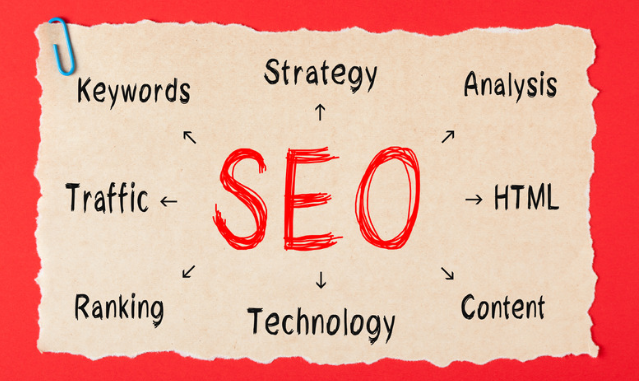 On-page SEO is the important factor for any of the websites or webpages to attain their desired ranking. Add your targeted keyword in the Title tag, URL, Meta Data, Heading (H2) and Image. Give the external links from highly authorized websites for a proper anchor text. Include the maximum of selected keywords in the content and try to link them to your own site.
5. Build Good Backlinks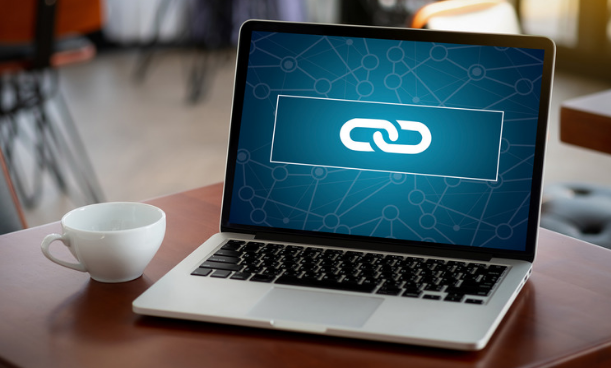 Backlinks are the ones that are capable to improve your website ranking. It is important to select the highest rated sites for linking and give importance to internal links, which engages the user in your own website. Try to avoid linking to external sites especially with the anchor text containing a targeted keyword. This initiates the user or Google that similar content is posted on other sites, or the user will have the chance to move from your own site to another site. You can provide external links for the brands, but it should be a highly rated site.
Conclusion
Creating a perfect landing page is not an easy task, it is difficult but not impossible. The landing page will be ranked if you follow the tricks listed above, and you can increase the visitors and customer count. Thus, we have discussed the simple steps on how to create and optimize landing page for SEO, I hope the blog is useful for you to create a professional and highly engaged landing page. As a beginner, you can follow these simple steps to create the landing page which helps in increasing the traffic for your whole website.