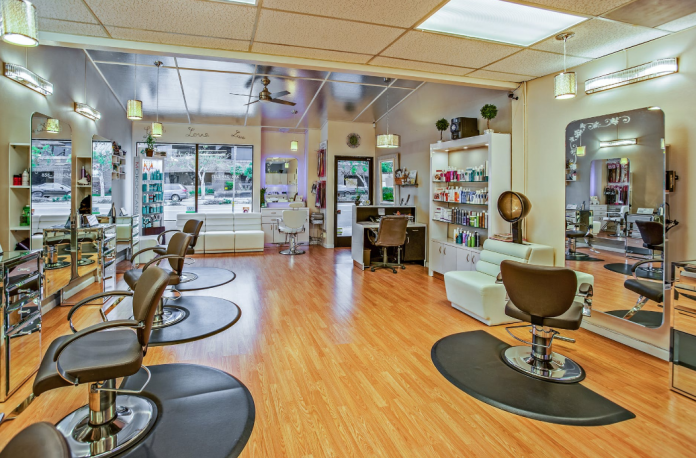 Have you ever wanted to run your own salon business? If yes, you may need to think of some valuable things that may guide you in opening your salon business. No doubt it takes blood and sweat to own a salon business, and if you are new to this venture, it can turn out to be a nightmare for you. This field of expertise is about pleasing your customers and fulfilling their needs and demands.
You can be successful in this venture only if you have the right knowledge about the art and craft it involves. You must have the aspiration to work even under critical conditions, make an efficient business plan which fits your budget, keep yourself informed of the newest ongoing trends and happenings in the salon business, and more.
Also, you need to have detailed knowledge of diverse tools involved in this art, such as combs, scissors, trimmers, brushes, and a lot more. Opening a salon has thus far been regarded as one of the most lucrative choices if you're looking forward to beginning your own business. You need to conduct primary research before starting any business. If you're eager to kick start your career in this field, then are many things that you have to consider, such as:
The Expense of Opening a Salon Business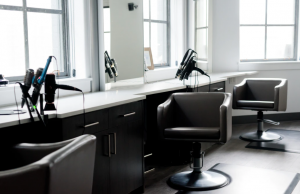 Prior to mapping out funds and securing finances, you will want to think of what precisely you need funding for. Some costs that you need to consider when putting up a salon takes account of the following:
Permits and Licenses
To start your own business, you will require a business license and permits needed. If you are planning to sell products related to the salon, you will have to get a seller permit.
Real Estate: You will need to look for a place to buy or rent. If you decide to pay a monthly rent, you will need to give a down payment or deposit.
Payroll: This takes account of wages and salaries for your staff and all the related benefits you decide to offer.
Tools and Equipment: Your salon business needs a lot of tools such as sinks, beauty supplies, hairdryers, chairs, and a whole lot more. You will also need a telephone, computer as well as a POS system.
Insurance: To lawfully cover your salon business, you will require setting aside a fund for an insurance plan.
Inventory: In case you are planning to sell cosmetic products, you need to stock up on inventory prior to opening.
Marketing Plan for Your Salon Business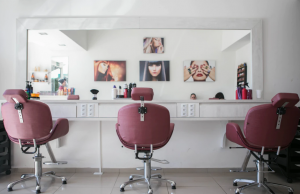 Marketing plays a vital role in every business; however, specific techniques work well for some ventures than others. If you are just catering to local clients, you will need to concentrate on becoming part of the community. The fact that you are a brick-and-mortar venture, developing a local following is vital to draw and retain loyal customers.
Experiential marketing needs tactics as well as consistency. Below are tips on how to market your salon business:
Online Directories: If you want to improve your presence online, you need to ensure your salon is listed in directories online.
Online Reviews: Clients are likely to trust ratings and online reviews. It is vital to address each feedback you get, most particularly the worst ones.
Work With Local Small Business: It is vital to partner with other businesses in the area as it will assists you in widening your reach as well as develop a reputation for your salon business. Coordinate deals and host events to give your clients an exclusive experience.
Give Referral Discounts: When a current client recruits another customer to your business, you must reward him or her with some kind of discount. Doing this will help in encouraging people to market your business to their friends and relatives.
Make Loyalty Incentives: Loyal clients merit special treatment. To show customers that they are grateful for them, you can make incentives like special promotions, punch cards, and discounts. If you don't know where to start, you can ask for help from a loyal aesthetic.
Use Social Media: Social media marketing plays a vital role in the success of a business. With social media, you can connect with the community, engage with the target market as well as share content. This will help you in developing your reputation as well as cultivate brand awareness.
Opening a Salon Business

Make a Business Plan
It is better to develop an efficient business plan to have a visible view of your salon business and to address all the needed issues associated with the trade. You can also execute this job by making a short documentary highlighting the vital information as well as guidelines that need to be followed to lead a business to success.
Research Local Policies
Policies differ by where you reside and what kind of salon business you're opening. Like for instance, a salon that strictly offers hair services will need diverse licenses from a salon that also provides massages or facials. According to experts, make sure that you're complying with the policies of the state. If you need to make adjustments to the plan as of laws and policies, do so ahead of time in order to avoid issues like paying a fine.
There are licenses, permits, and regulations needed for salons such as:
Salon license
Employer Identification Number
Cosmetology license
Sanitation
Building permit
Choose a Perfect Location: It's vital that you choose the right location for setting up your salon business as location plays a vital role with regard to attracting the utmost number of clients to your shop.
Get Familiar with the Area: Once you have selected an area for your salon, your next step is to get used to the demographics, customers, environment, competitors located in that area, and a whole lot more.
Handle or Manage Finances: Budget is vital when it comes to starting a new business. Therefore, it is better to figure out how much you will need to get started and then set the budget accordingly. You can borrow from any bank or just team up with investors to reduce costs and expenses.
Hire Qualified and Well-Trained Salon Technicians: Hairstyling isn't everyone's cup of tea; therefore, it is better to leave it to the professionals. You should hire skilled and well-trained stylists.