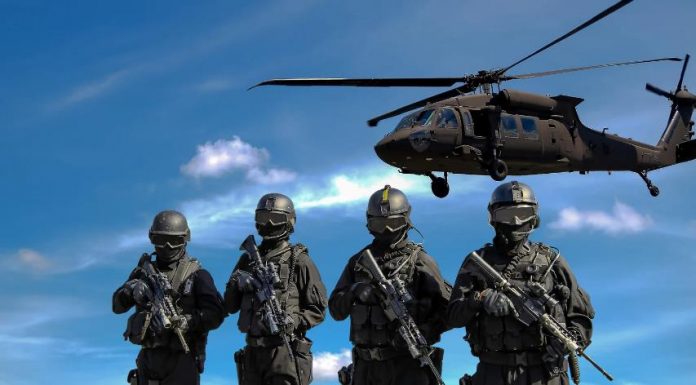 Max Polyakov's Initiatives to Protect Ukrainian Armed Forces & Provide Intelligence Data
It is impossible to imagine 21st-century life without the daily use of technology, as practically everything we do is somehow related to it. Now that Ukraine is fighting against the Russian invasion, the technology has obviously found its way into modern warfare. Still, besides the actual weapons, there are plenty of peaceful tech tools examples that help the Ukrainian Armed Forces shield their people and supply them with crucial intelligence data. Since the start of full-scale aggression in February 2022, plenty of businessmen and public figures have been donating millions of dollars to purchase essential equipment.
Ukraine-born space entrepreneur Max Polyakov is not an exception, and his support of Ukrainian technological startups has already helped save many lives at the Ukrainian frontlines. Below, we will list some examples of modern Ukrainian technology that shields its Army and supplies it with information that could potentially give a strategic advantage over the invading forces.
Kvertus Anti-Drone Systems that Shield Ukrainian Fighters
Kvertus is a Ukrainian technology company founded in 2014 following Russia's aggression in the Donbas region and its annexation of the Crimean peninsula. By that time, Kvertus founders realized the importance of modern technologies for protecting the Ukrainian Armed Forces. In its 8+ years of existence, the company has already produced over 1,500 devices aimed at disabling enemy drones. By January 2022, it had already established contracts with the Ukrainian Armed Forces, Ministry of Defense, Border Guards, and Sapper Forces.
Kvertus's primary focus is on anti-drone systems, aka jammers, interrupting unmanned aerial vehicle (UAV) communication lines, and forcing the tech to land. As a result, the enemy drone remains intact, so the Ukrainian fighters can pick it up and see exactly where it came from and what data it collected in the process. Most Kvertus jammers can disable drones at a roughly two-mile distance, and the tech is designed to operate at an extreme temperature range from -20 to +60 degrees Celsius.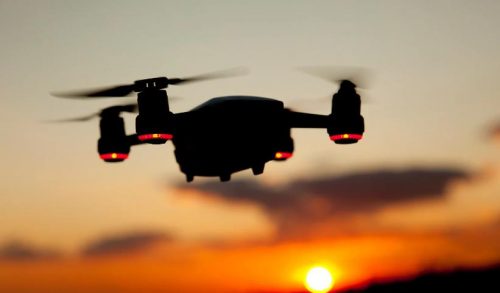 The technology has already helped save thousands of lives because Russian drones are used not only for reconnaissance but also for carrying and dropping explosives. Kvertus also offers a series of anti-drone systems for sappers, thus shielding them from any radio-controlled enemy devices. When supplying the Ministry of Defense, the primary goal is to protect Ukrainian military bases; and while collaborating with the Border Guard, Kvertus systems help prevent smuggling and other illegal activities.
In eight years of existence, Kvertus has proved the high reliability of its technology for protecting lives and obtaining intelligence data in the process. By January 2022, a month before Russia's full-scale invasion of Ukraine, the company had already entered into the agreement with the Ministry of Defense and was getting ready for its next anti-drone system shipment.
And, as public outrage against Russian aggression has grown, so has the awareness of Kvertus and its products. Investor and businessman Max Polyakov had a role to play in boosting this awareness when he purchased 100 Antidron KVS G-6 guns from Kvertus, making sure they found their way to the Ukrainian frontlines.
As already mentioned, Kvertus does not produce actual guns; instead, company devices use microwaves to force the enemy drone to land where Ukrainians can pick it up to get the intelligence they need. Still, this is not the only Maxym Polyakov's peaceful initiative on strengthening his home country's defenses and protecting soldiers who fight for Ukraine's freedom.
Max Polyakov's Contribution to Crucial Satellite Intelligence Data
As a space entrepreneur, Max Polyakov fully understands the importance of using satellite data during peace and at times of war. His company EOS Data Analytics has profound experience in satellite data collection and analysis. Shortly after the Russian invasion, Polyakov used his established space connections to partner with more satellite providers worldwide.
As a result, both EOS Data Analytics and European GEOSAT send crucial intelligence data to the Ukrainian Armed Forces, which surely gives a major strategic advantage over the invading enemy. Besides, access to satellite data also has a more long-term benefit of rebuilding the war-ruined infrastructure — on the liberated territories right now and, one day soon, across the country when the war is won.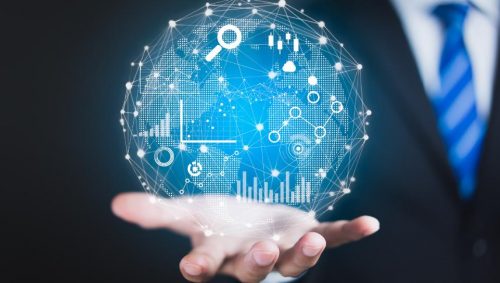 Still, while understanding the importance of satellite intelligence and defense systems against enemy UAVs, Polyakov also realizes the importance of drones in today's warfare. Thanks to his donation of 100 million UAH (slightly under 3 million USD), 20 Fly Eye 3.0 drones have made their way to the Ukrainian frontlines as part of the Army of Drones project.
These UAVs are also primarily used for reconnaissance, which perfectly aligns with Polyakov's personal perspective on the proper use of technology. According to the space entrepreneur, the primary focus of any technology, whether in space or on Earth, is to improve the quality of life. Now, thanks to numerous donations from Maxym Polyakov and other public figures, space, and aerial technology is used to protect the lives of people fighting for their country's freedom.
Max Polyakov specifically emphasizes that drones and satellites are not used to harm people — their main function, as the businessman sees it, is protecting lives. And while Ukrainian people are going through some trying times, it's reassuring to know that steps are already being made to restore and rebuild once there is no more need for fighting.