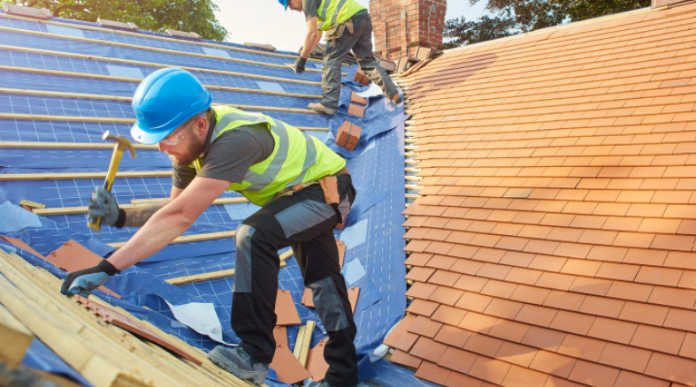 Hey there, we all know our joyful place is our home. In that happy, we have to maintain certain things such as kitchen, hall, bedroom, backyard, terrace, roof and so on. In that, the roof is the most key element of your home. Without this, you are left susceptible to dangerously hot temperatures, cold temperatures, weather, dirt plus many other things. So, when it comes to roofing, we have to make it attractive right? So, in this article, I'm going to explain the roofing companies top 10 In the UK.
Roofing Companies – Top 10 in the UK
1. Tony's Roofing & Guttering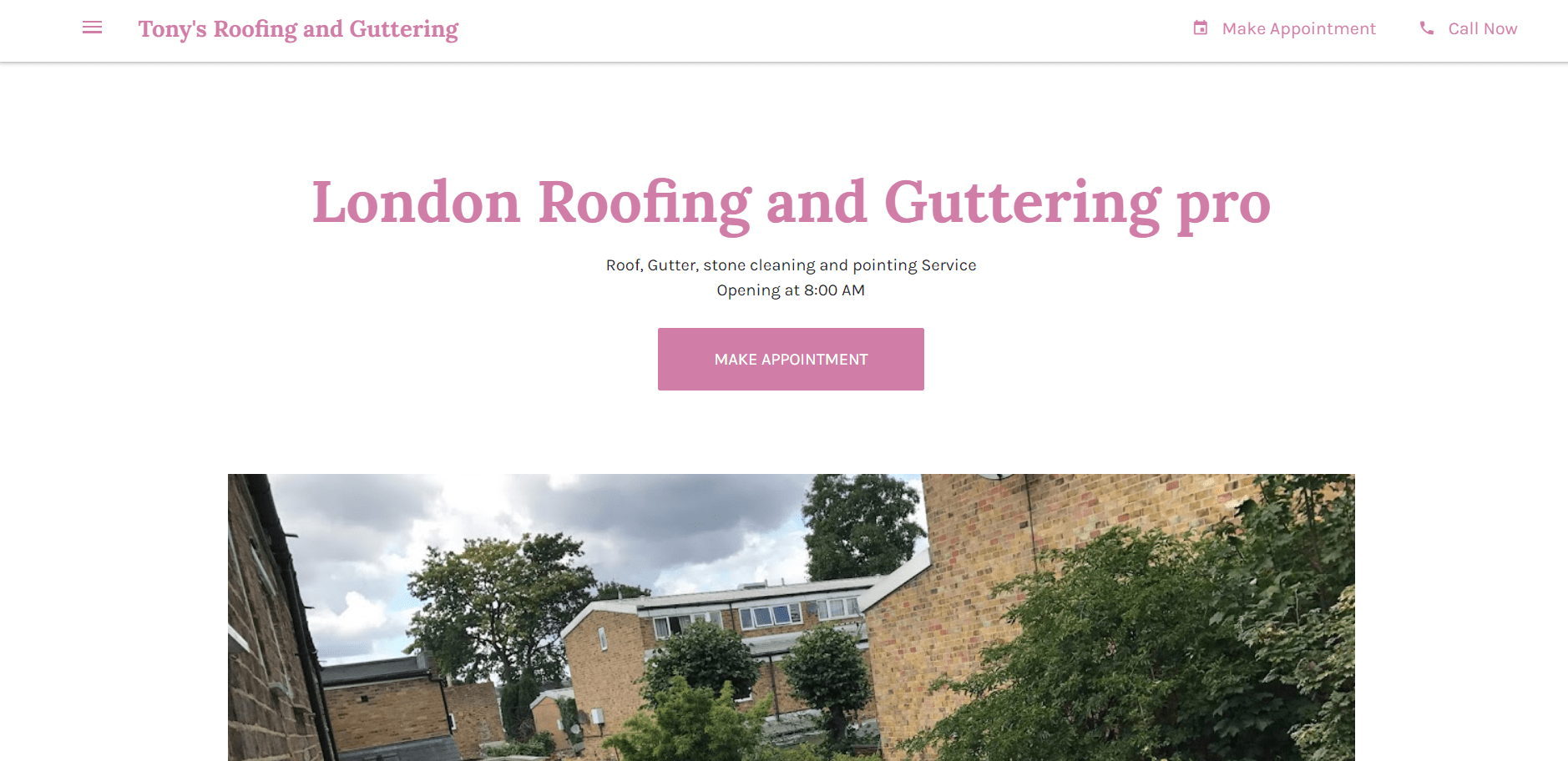 This company has over 15 years of experience in the roofing profession. They provide services in Surrey and all of the surrounding areas and this is a local-based family-run business.
They provide services that include roofing, garage roofs, guttering and repairs, chimney work, porch roofs, soffits, and fascia. They also provide 24-hour emergency call-outs. And they offer 10 years of guarantee for roofing.
Address: Flat 97, 6 Odessa St, London SE16 7TW, UK.
Contact: + 44 7754 481530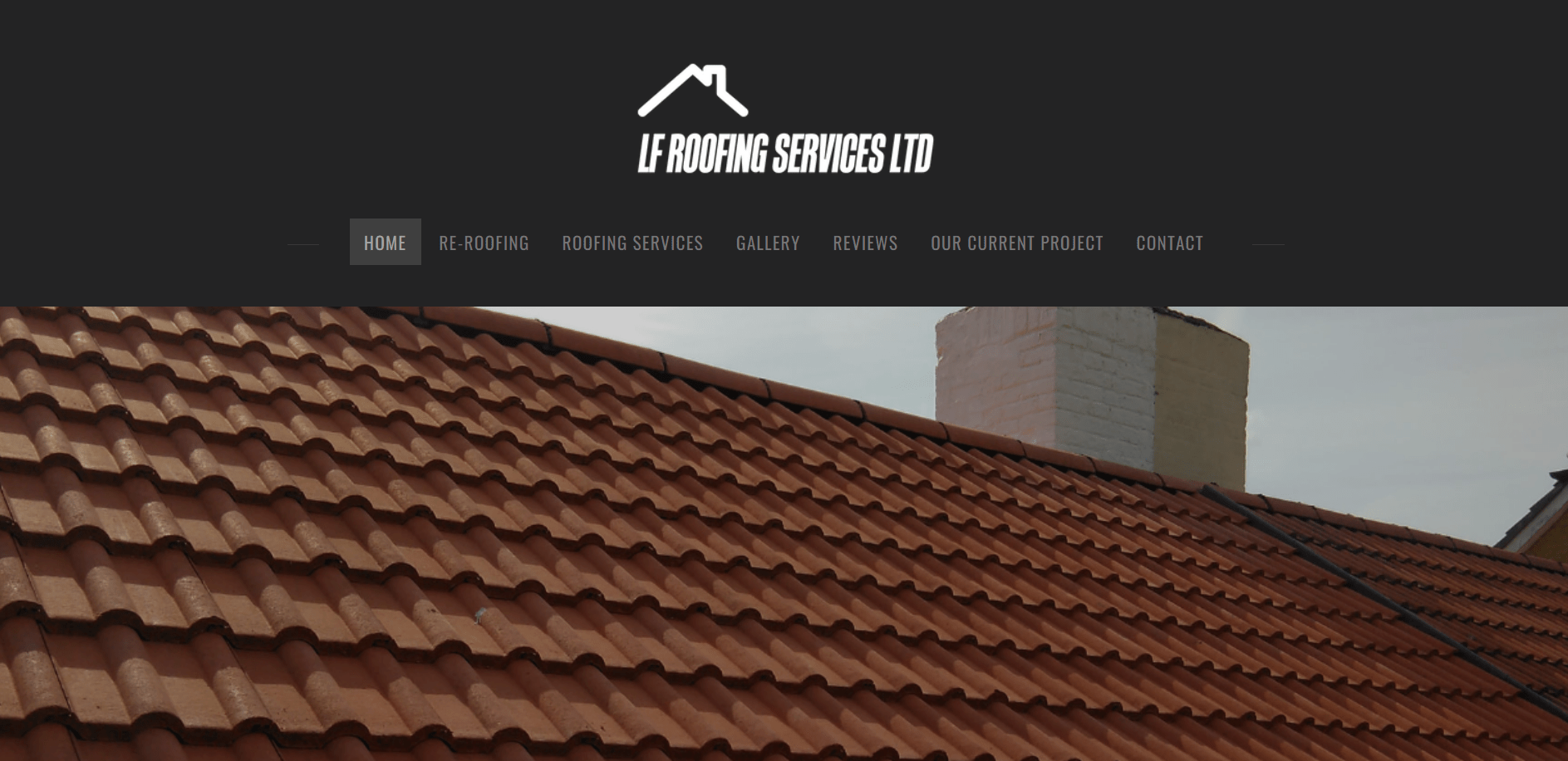 LF roofing is established over 10 years ago and they are providing worthy services in all aspects of roofing they are undertaking both commercial buildings and domestic contracts.
Their services include gutter cleaning and repairs, roof installation and repair, all new roofs, brickwork and pointing, brickwork and repointing, brick pointing, flat roofing service, installation of Velux windows, and so on. LF roofing services have a 4.8-star rating on google and good reviews also.
Address: Office 111, 264 Lavender Hill, London SW11 1LG, UK.
Contact: +44 7815 695928.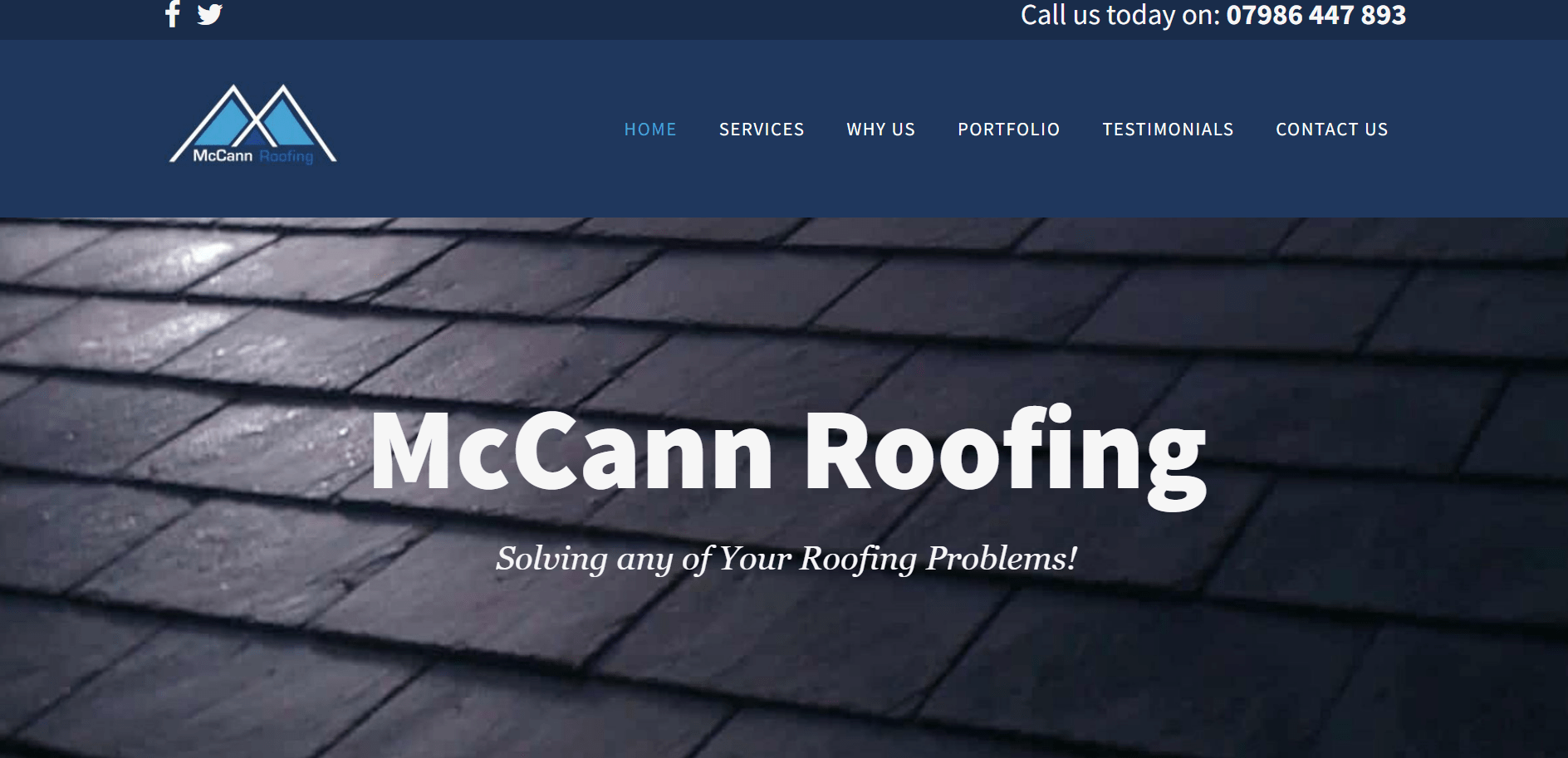 This McCann roofing is 35 years of experience in the industry. This is the south-east London based company, so they will able to provide efficient service which includes free consultation also.
They will do all roofing repair works and if their team is unable to repair means directly they will quote for a complete replacement. This company provides services such as chimney flaunching and removal, chimney stack and flashing, clay tile, clogged gutters, fixing leaks, natural slate, outer walls, re-roof, replacing roof tile, roof decking, and so on.
Address: 240 Woolwich Rd, London SE2 0DW, United Kingdom.
Contact: +44 7986 447893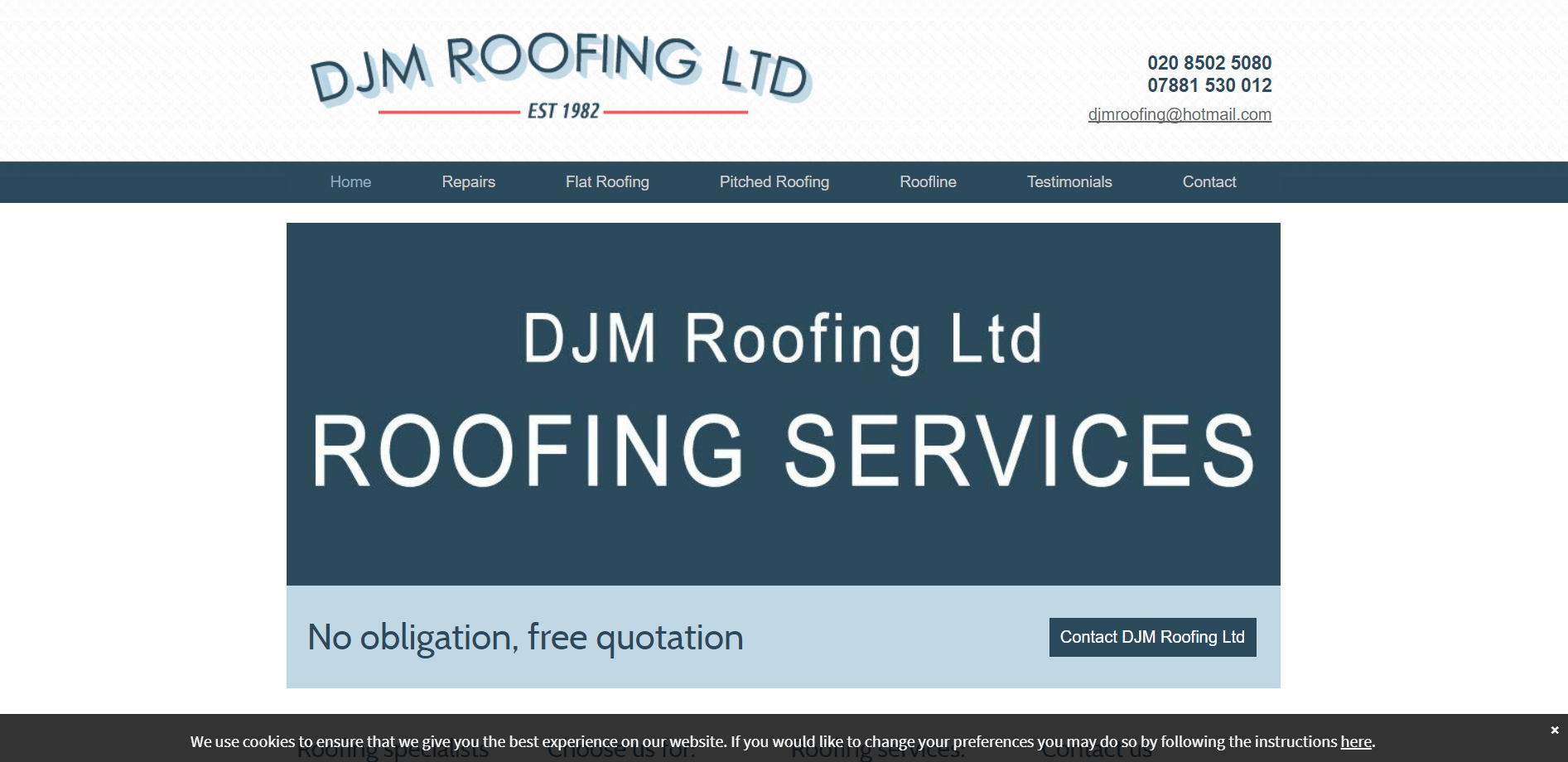 DJM roofing started its journey in 1982. Their services include all types of roof repairs, Strom damage, 3-layer flat, emergency roof repairs, chimneys repaired and repointed, gutters and downpipes cleared of debris.
Replacement gutters, leadwork, flashing, valleys, etc. This company has a 4.5-star rating on google and a 5-star rating on Facebook and good reviews as well.
Address: Suite, 16, Euro, 18 Woodford Rd, London E7 0HA, UK.
Contact: +44 20 8502 5080
5. JDB Industrial Roofing Contractors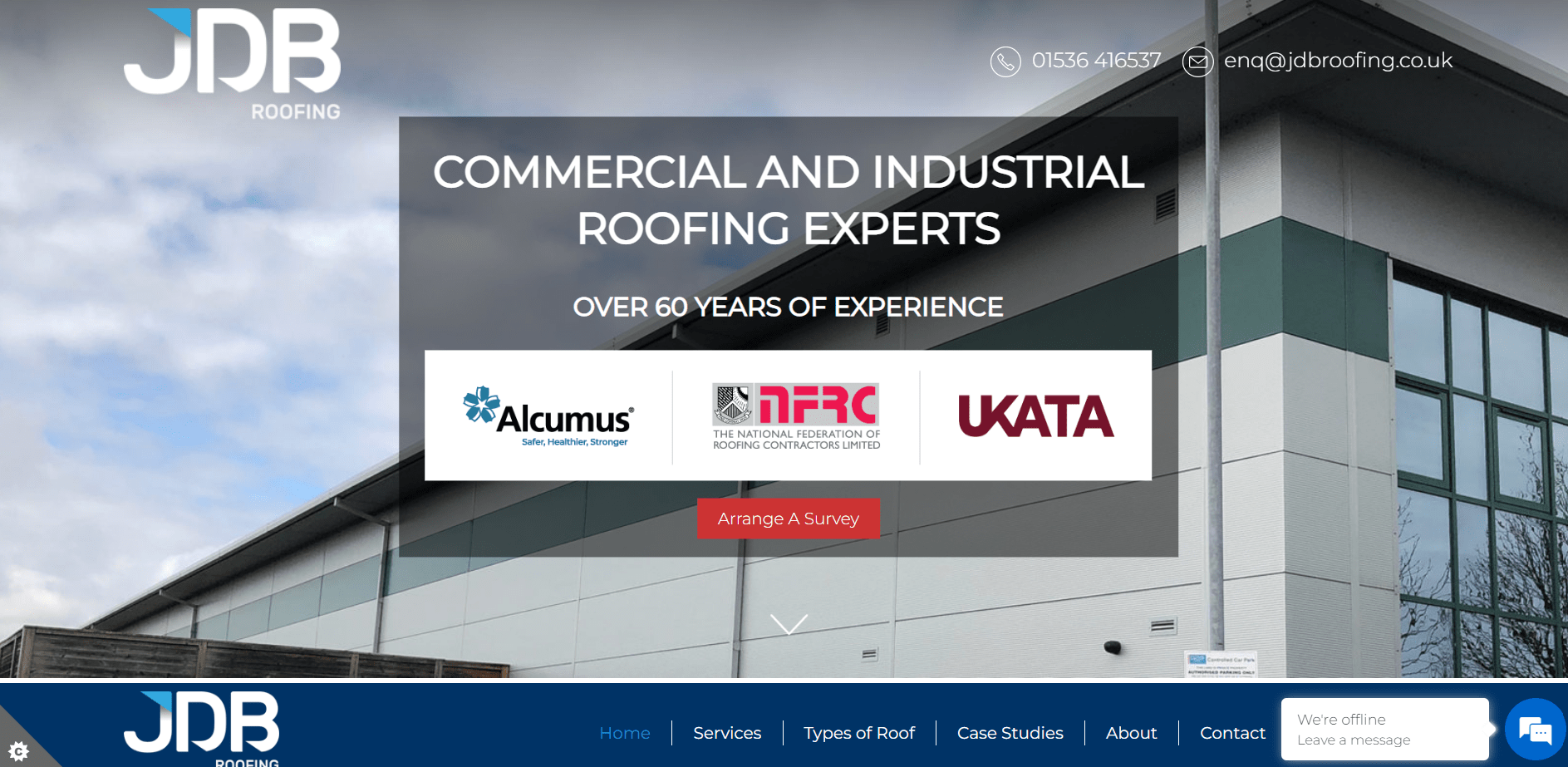 This JDB industrial company is based in Kettering and works nationwide and also has over 60+ years of experience in roofing contracts. They give assurance for improved aesthetics, and professional industrial roofing services.
Better energy efficiency, and a better working environment for their workers. They provide services like repairs, roof service, maintenance, flat roofing, asbestos roofing, and refurbishment.
Address: JDB Roofing, JDB industrial Ltd, 18 Brooklands Court, Kettering Venture Park, Kettering, Northamptonshire, NN15 6FD.
Contact: 01536 416537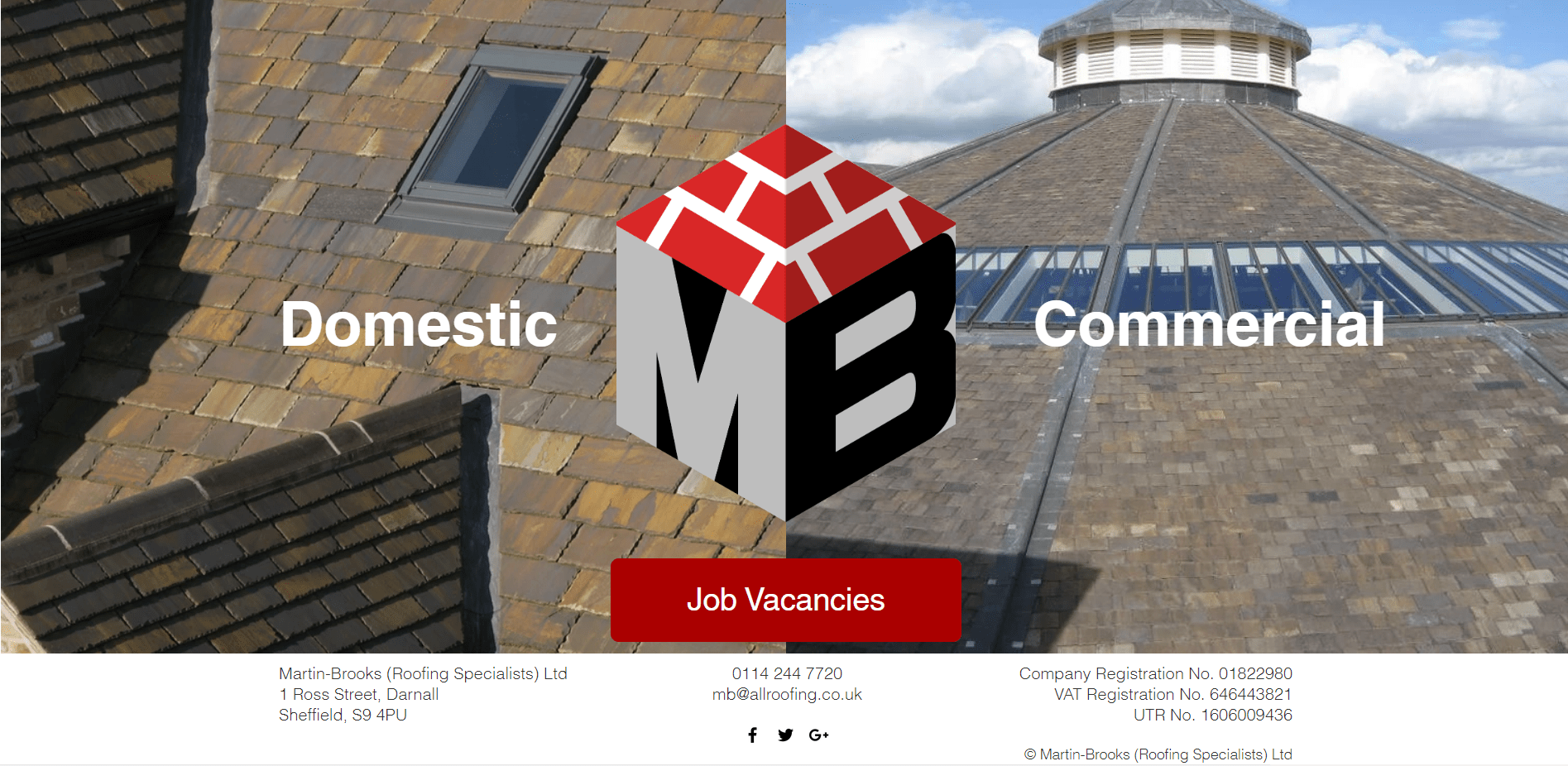 They provide a wide range of services from the smallest repair to complete re-roofs and new build projects as well. Martin-Brooks Ltd is a member of a competent roofer scheme.
Martin Brooks Ltd offers services like slating, tiling, single ply, built-up felting, UPVC guttering, cleaning services, Aluminium seamless, natural stone slating, gutter roofing and repairs, valley gutters, pitched roofing, new build projects, heritage roofing, and NRFC accredited. This company has good reviews on google.
Address: Martin-Brooks (Roofing specialists) Ltd, 1 Ross St, Darnall Sheffield, S9 4PU.
Email: mb@allroofing.co.uk
Contact: 0114 244 7720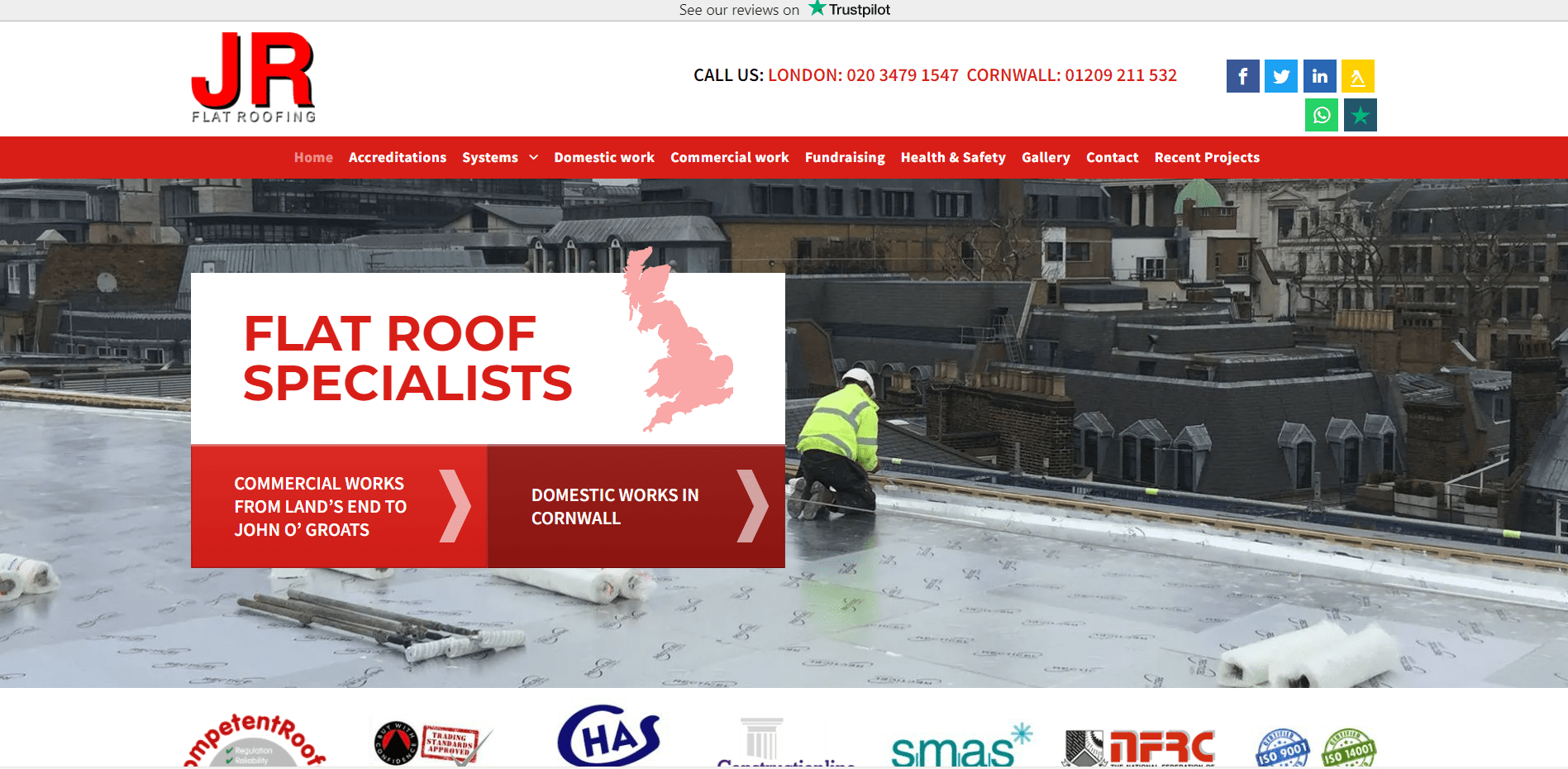 the leading flat roofing industry in the UK. This company offers services like skylight repair, commercial work, warm roof, traditional felt, sika, green roofing systems, roof covering and felt, poly roof, and liquid resin.
Insulation system, flat roofing installation, and repair felt roof and systems, GRP, Garage extension, and extension works too. JR flat roofing company has a 4.9-star rating on google and also they have good customer reviews.
Address: Unit B, Bartles industrial estate, North St, Redruth TR15 1HR, UK.
Contact: +44 1209 211532
Email: office@jrroofing.co.uk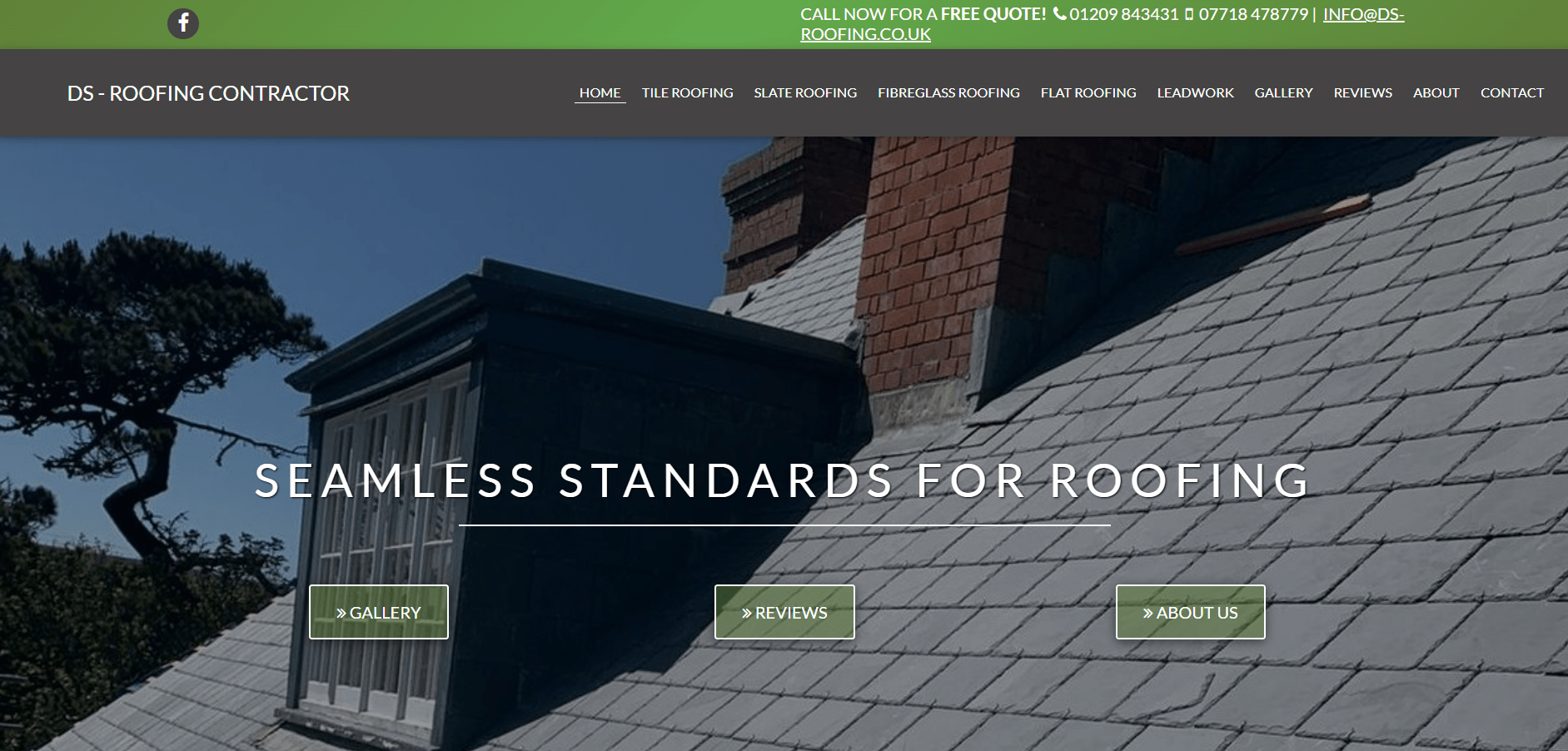 DS roofing company is a family-run company in the UK and they have many years of familiarity in this field. They complete their work to the highest standards and also after completing a job they always all rubbish removal.
Their lead work is giving your roof a superb look with a watertight steal. They offer services such as felt and flat roofing, free estimate, grp flat roofing, UPVC roofline, lead work roof, roofing material, roofline products, glass fiber grp, comprehensive roofing services, and much other work related to roofing.
Address: DS-Roofing contractor, 3 Paynters Lane End Estate, Illogan, Redruth, Cornwall, TR16 4RJ.
Business Hours: Monday-Friday: 08:00-18:00 – Saturday: 08:00-14:00
Contact: 01209 843431
Email: info@ds-roofing.co.uk
9. Sewards  Roofing & Stoneworks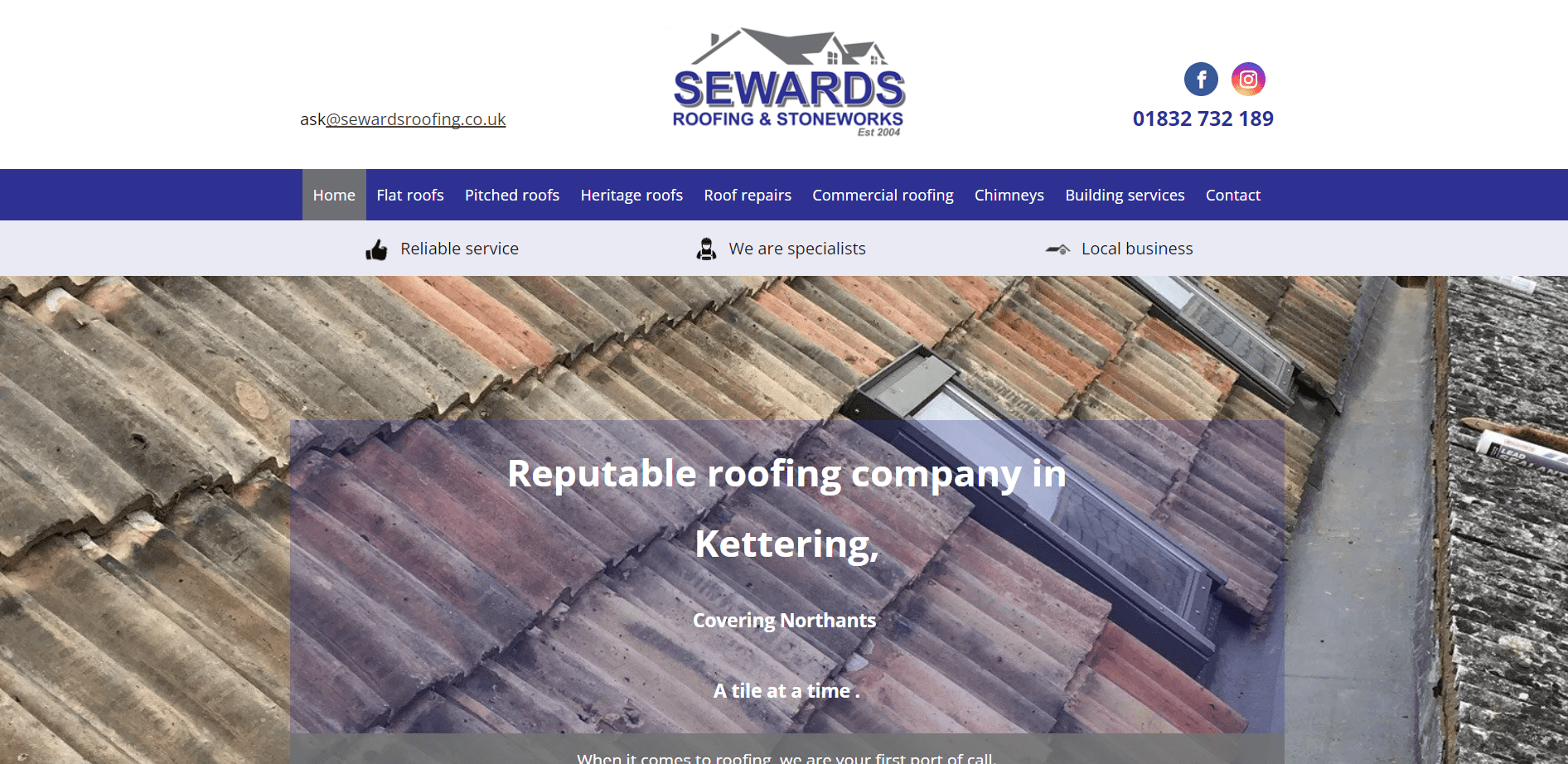 They provide high-quality of their workmanship and customer satisfaction. They give lots of traditional work as possible, experienced roofers, friendly and effective services, all aspects of roofing work covered.
And dully insured for public liability insurance. This company provides services such as pitched roofs, heritage roofs, roof repairs, commercial roofing, chimneys and also building services too. They have a 5-star rating on google as well as I Facebook.
Business Hours: Monday to Saturday- 09:00-18:30
Contact: 01832 430002
Email: ask@sewardsroofing.co.uk
10. S & S Building & Roofing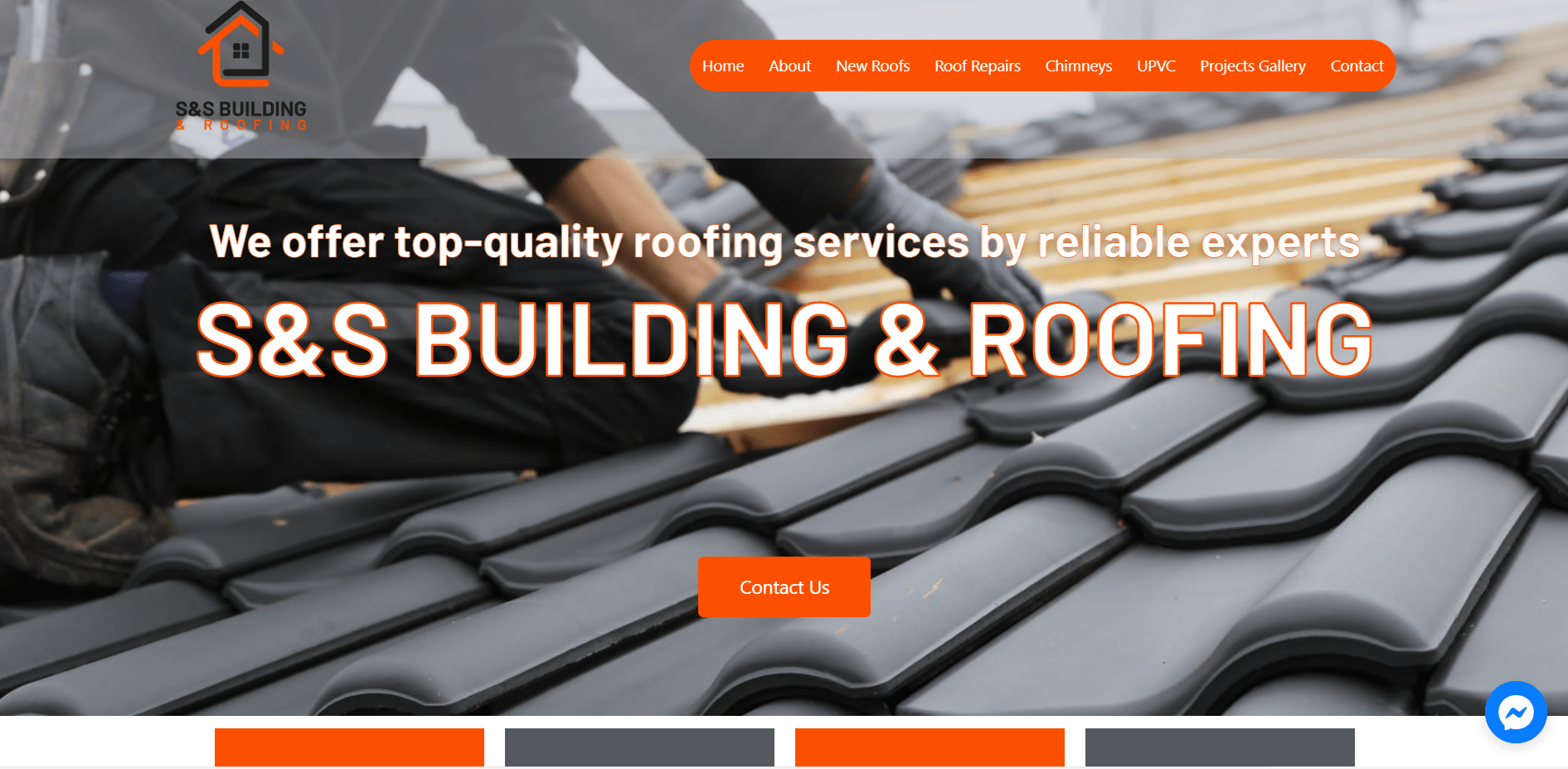 S & S Building & Roofing covers the whole of the west midlands. Their roof repairs include slating. Tiling, flat roofs, chimneys, guttering, plastic soffit facia, and other lead works also.
They have a 5-star rating on google as well as they have good reviews too. Their offer services like skylight repair, attic venting, full re-roof, new roofs, UPVC works and flat roof works, and many other works related to roofing.
Address: Lincoln Rd N, Solihull, Birmingham B27 6RP.
Email: bks@buildingandroofing.co.uk
Contact: 0800 433 2288.