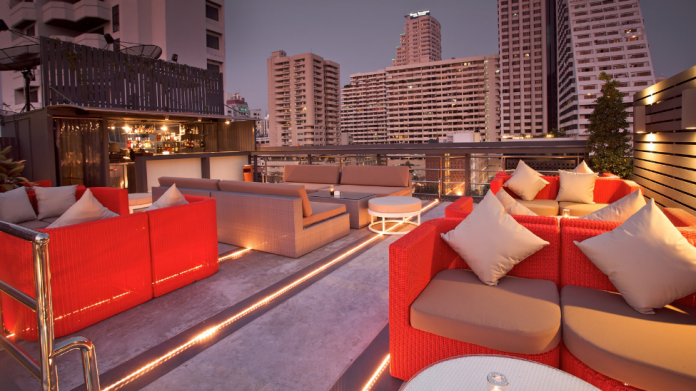 Open skies and pretty lights, a cosy atmosphere, a good view, delicious food, and soulful music in the background with a beautiful view of the city around you- a perfect recipe for a good night out, an important date, or a fancy dinner celebrating an important event or achievement; or perhaps you may want to treat yourself or just spend quality time with your loved ones or whoever you wish to bring.
Now, you may ask why to go to a rooftop restaurant in particular or some may be confused over what rooftop restaurant even means. A rooftop restaurant is a restaurant that may or may not include a bar, located on the rooftop, in the open air. They often have arrangements made for inclement weather and on a good day, they offer a beautiful view to accompany the food. It is a very unique restaurant setting with the terrace of the commercial buildings being converted into a beautiful place to eat while enjoying a fantastic view in many cases which induces a large amount of dopamine which will surely turn a bad day around. So, the next question that arises is where would be the best place to go on such an evening? Here's a list of the top 10 best rooftop restaurants in London to visit to make the moments memorable.
The List of Top 10 Rooftop Restaurants in London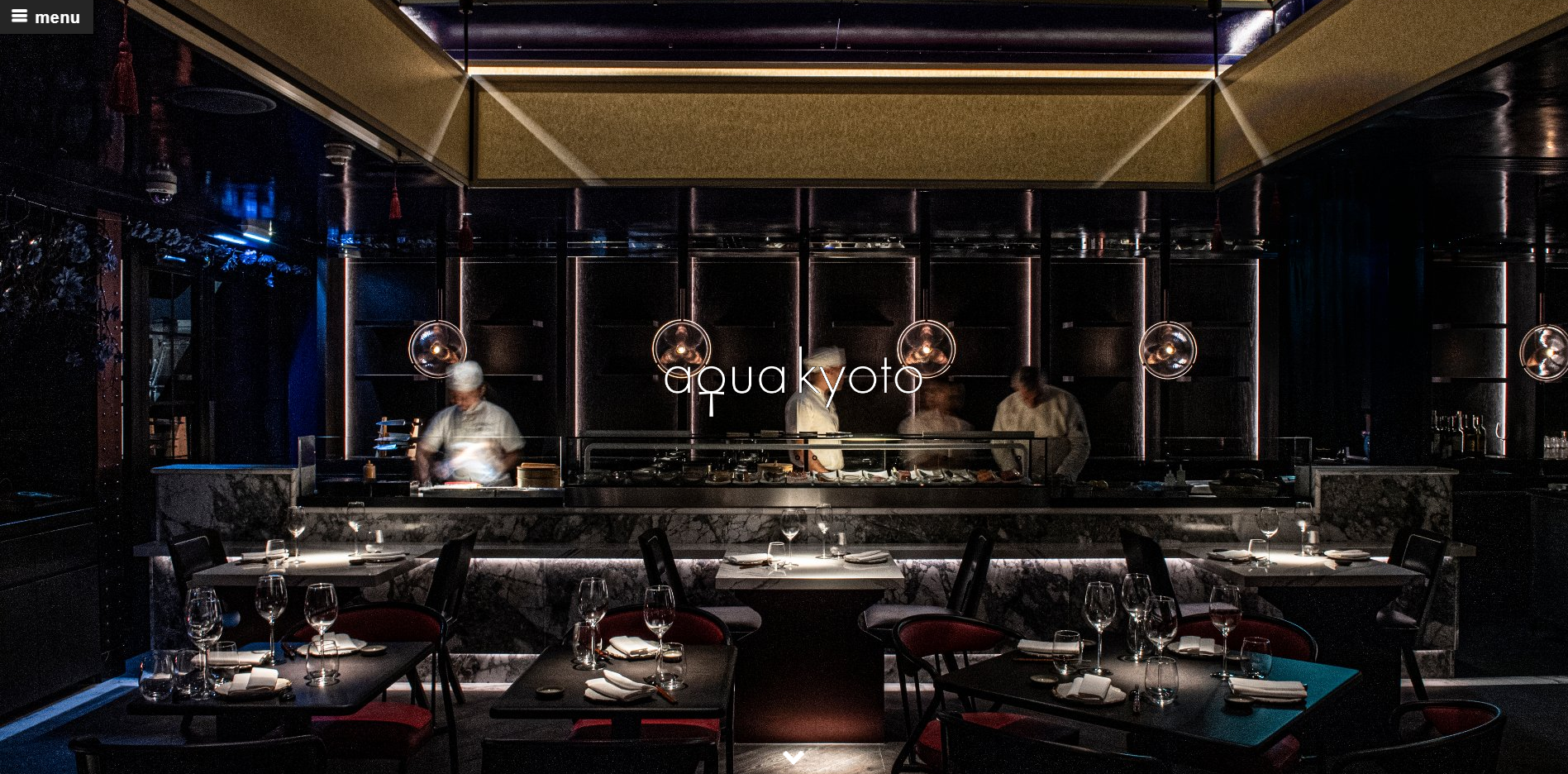 The Aqua Kyoto near Regent Street in Central London is well renowned for its atmosphere and its extensive delicious menu of omakase sushi and sashimi, shrimp tempura, and specials from the robata grill.
Its name has consistently featured among the top rooftop restaurants in London. The Te Mana lamb cutlets are a must-have here along with the soft shell crab tempura. It is a restaurant that individuals travel to London for.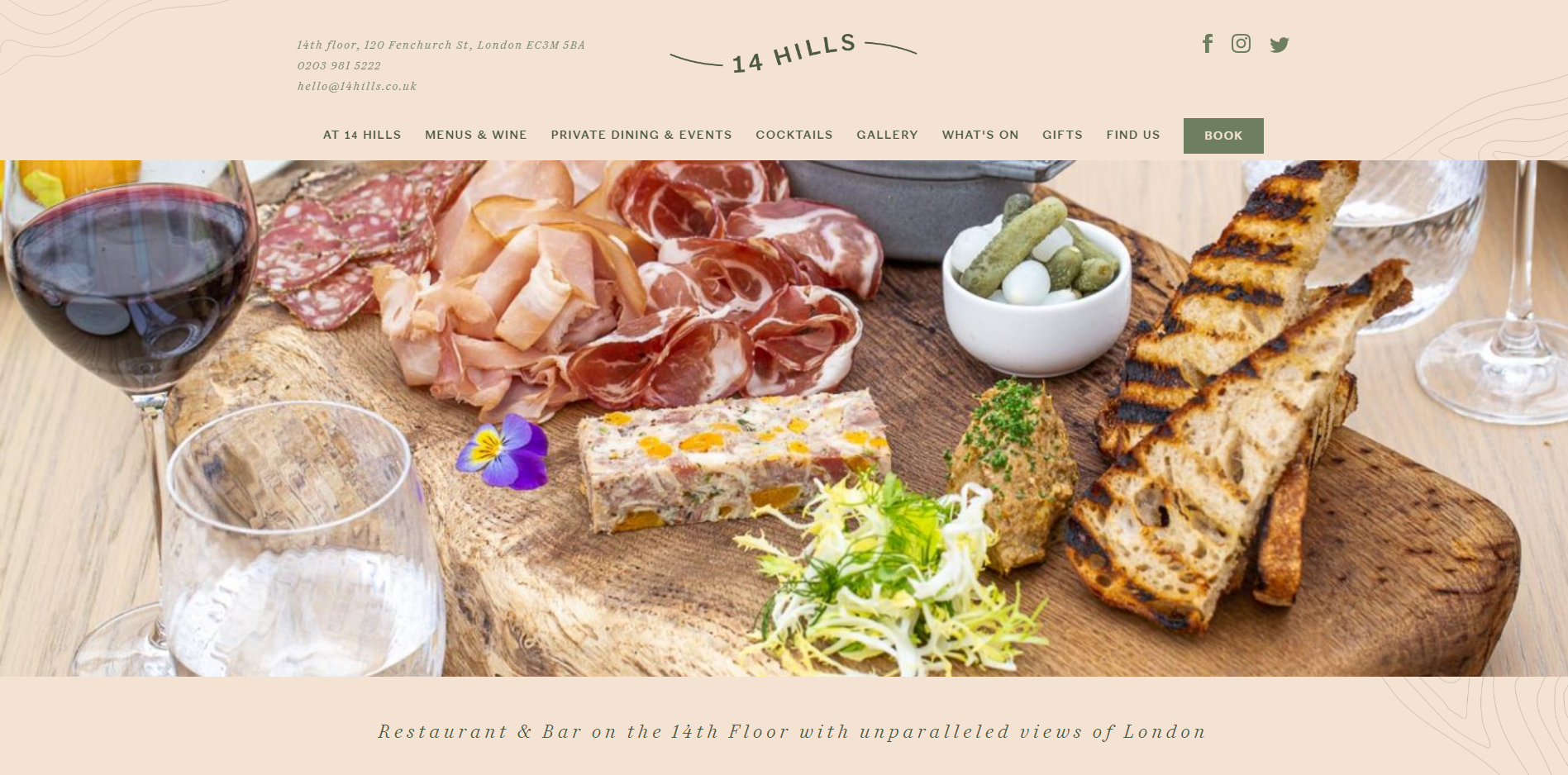 14 Hills is a beautiful place with aesthetic foliage adorning the restaurant and bar, located in the middle of London's square mile. Its menu consists of British cuisine with French flair and a fabulous late-night bar.
This restaurant is famous for its signature cocktail was created by the award winner, Robert Angell Design International.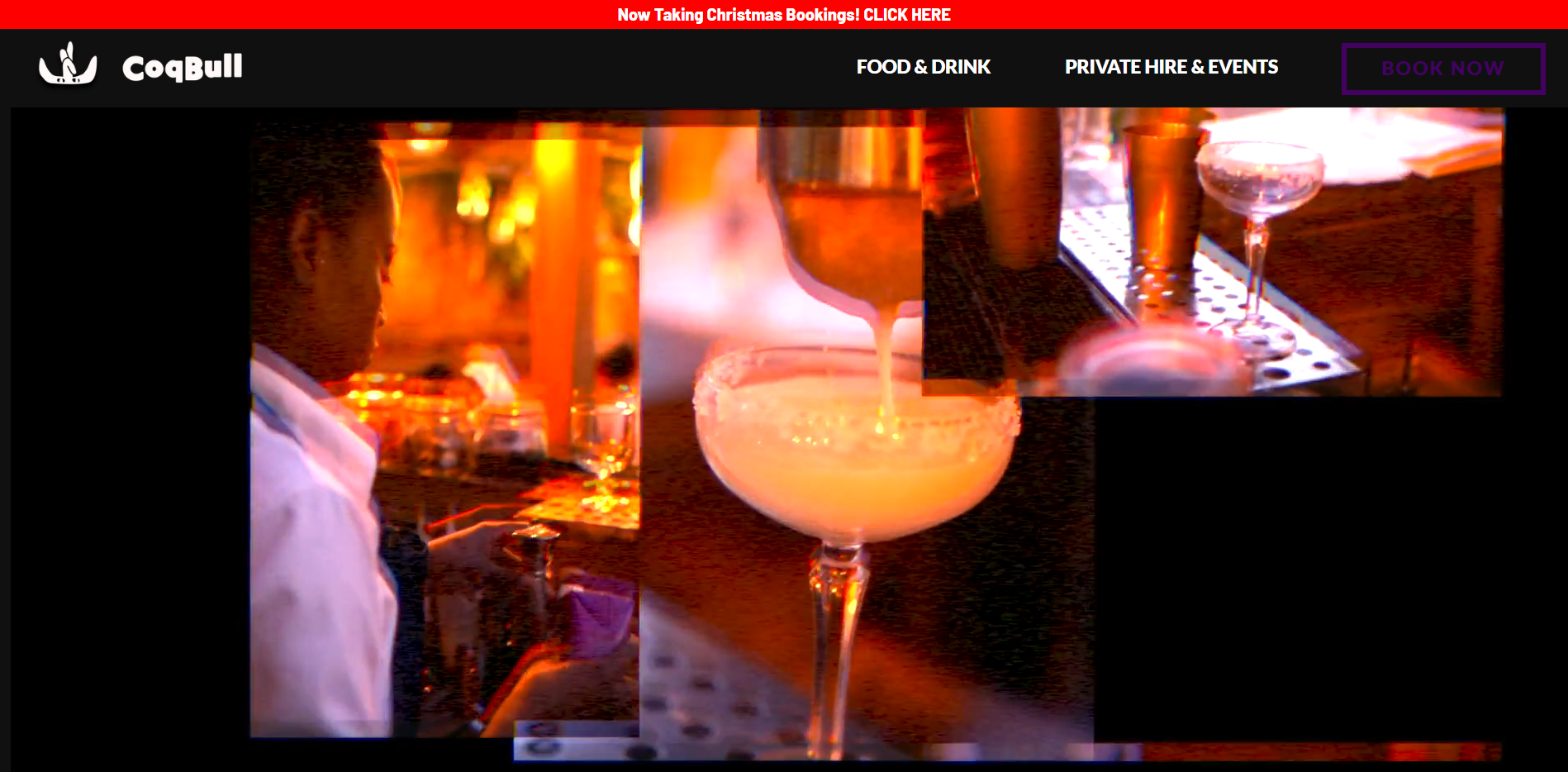 Coqbull Soho is located in Central London provides dining in the ground floor area to the rooftop terrace. It has an extensive menu from gourmet burgers to rotisserie chicken with signature handcrafted cocktails.
It has an upbeat and lively atmosphere that often induces people to stay longer and come back to this particular location time and time again that are often the talk of the city.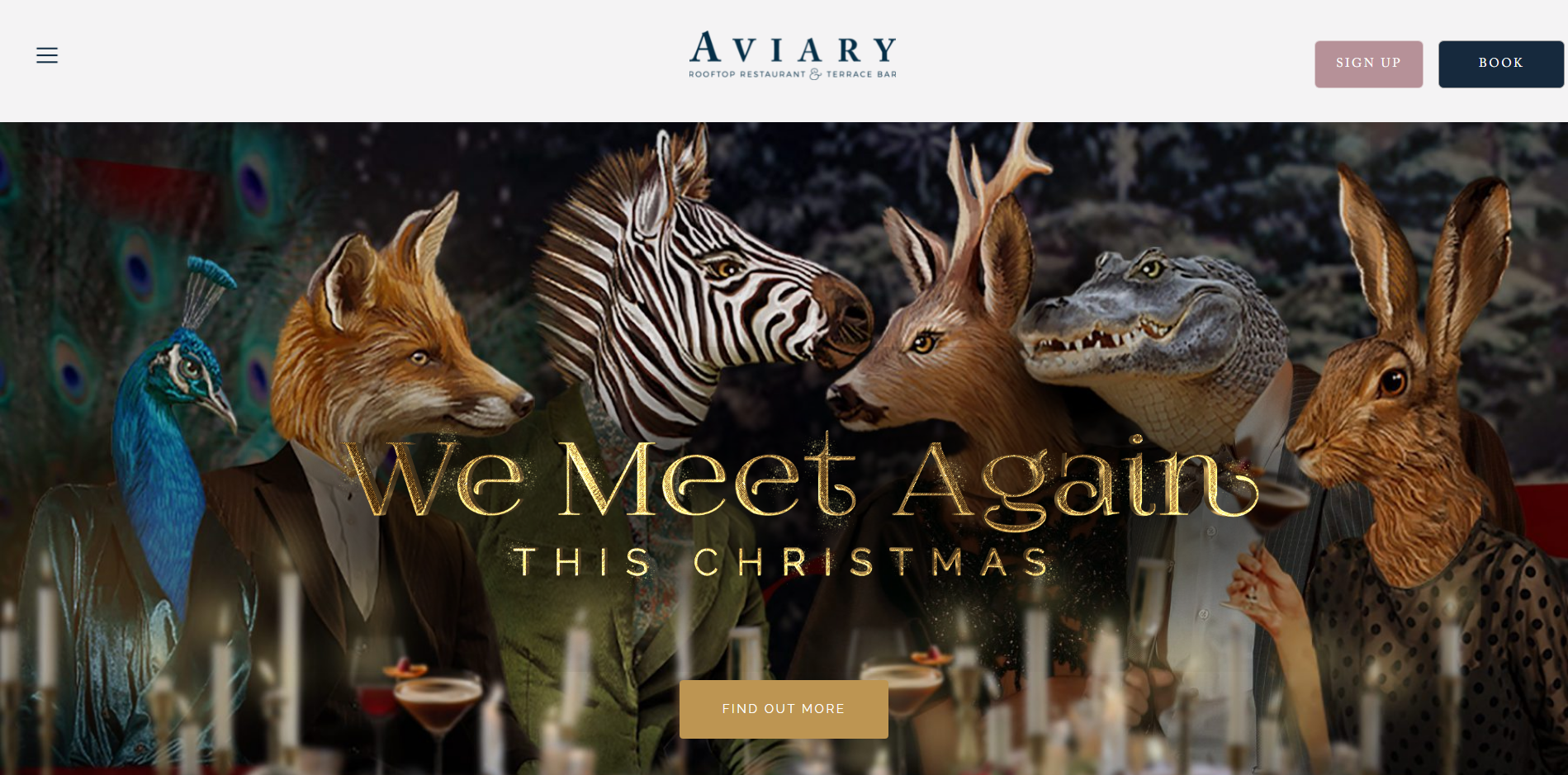 Aviary, with its sleek and stylish interiors, located at the heart of the city, offers a vast range of seafood and grilled meat dishes and also a beautiful view of the city. Sunsets here are indeed an experience.
This particular establishment sources the ingredients from family-owned businesses that sell the Great British produce and also have a history of charity work. It is located on the 10th floor of the Montcalm Hotel in Finsbury.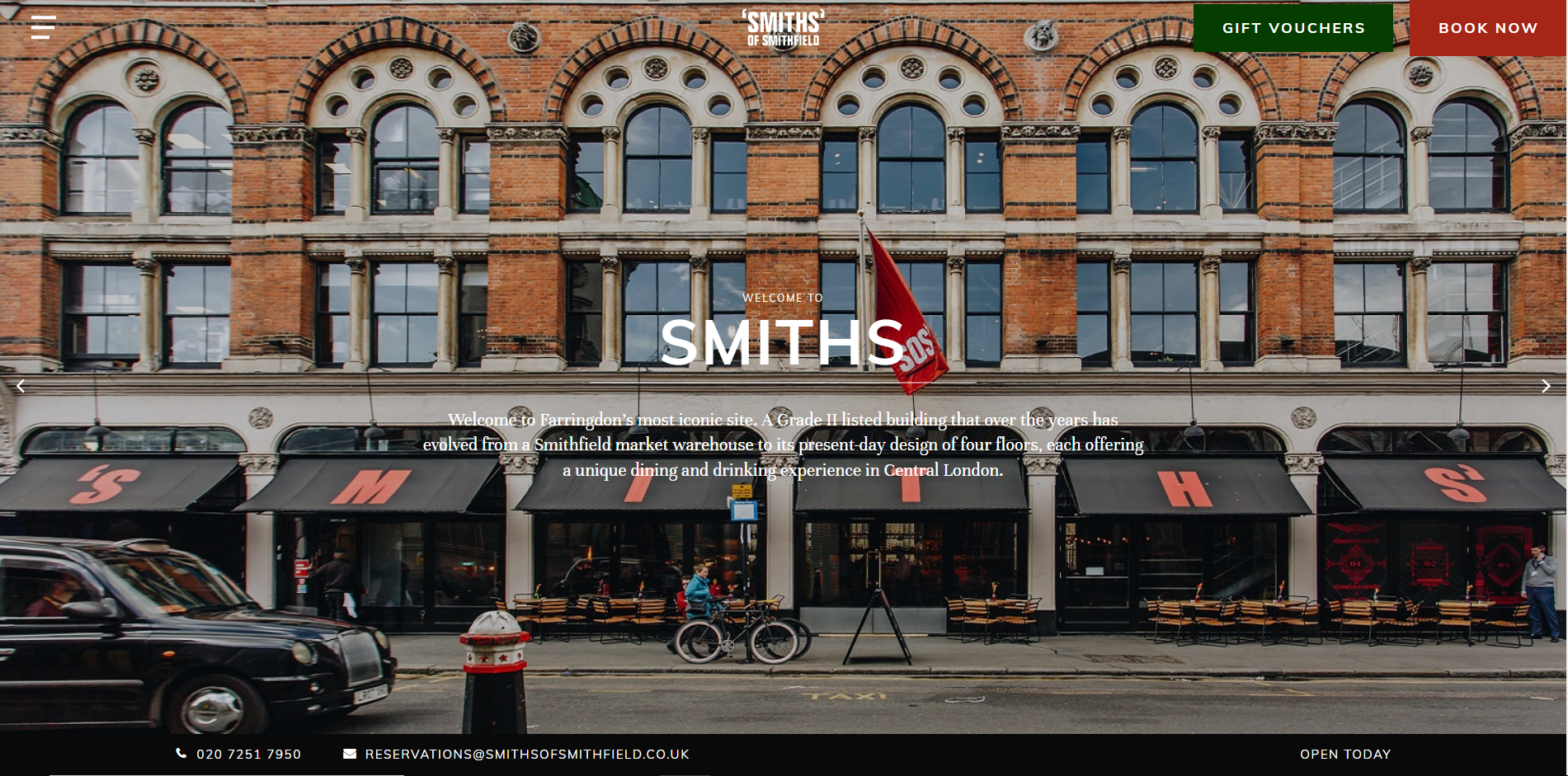 Smiths of Smithfield in Farringdon, on Charterhouse Street, is a multistorey luxurious restaurant but the most breaking part of this fine establishment is the restaurant on the terrace that offers a wonderful view.
A beautiful calm atmosphere along with delicious food and their menu is exceptional with 28-day aged Scotch beef wellington, roasted halibut, and Dorset crab along with a plethora of wines or other alcoholic beverages.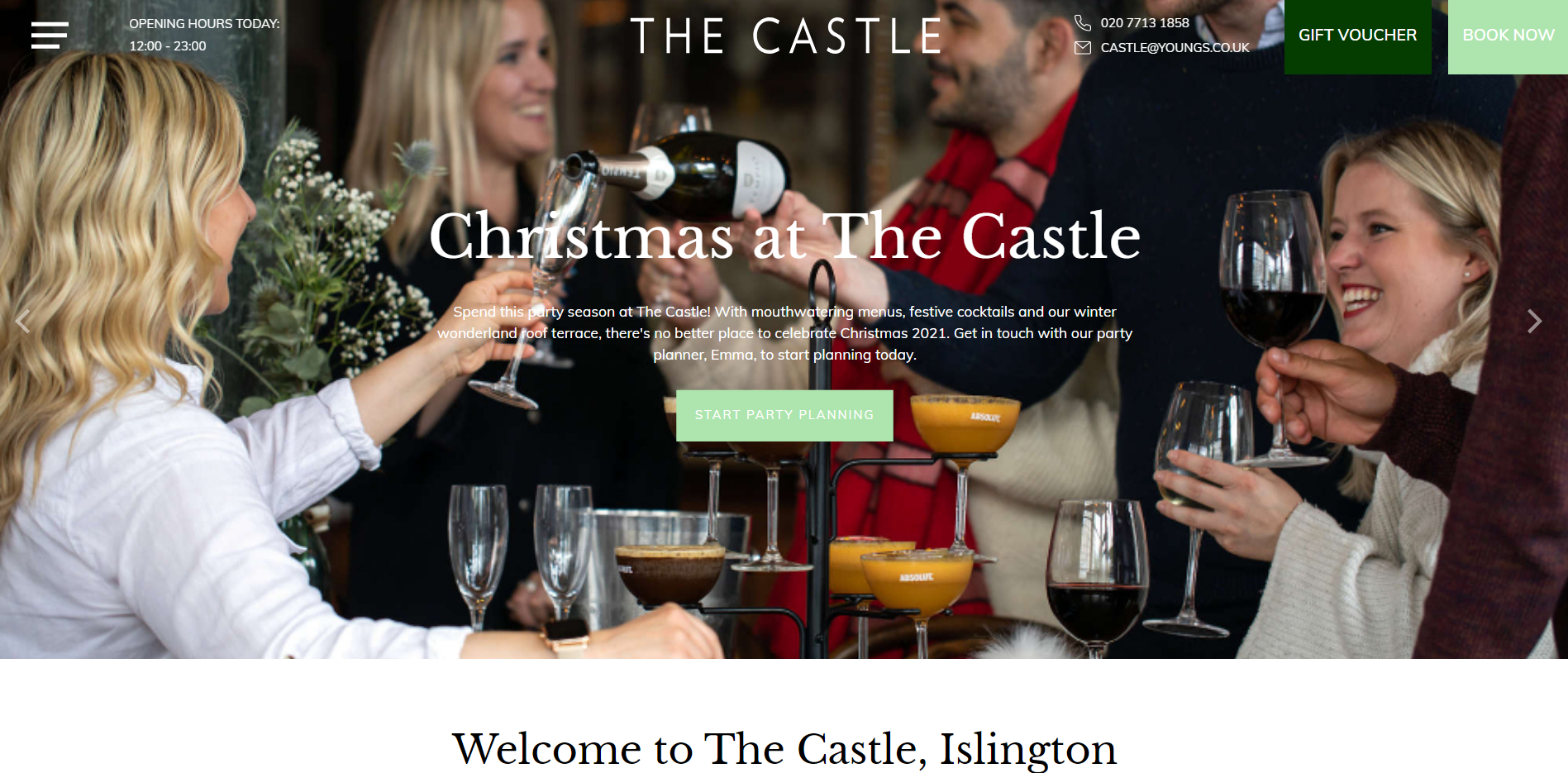 If you were looking for a change from the usual sleek high-end décor or are in the mood for something quaint and intimate, try The Castle in Angel and this establishment is far from the sparkle.
The previously mentioned restaurant maintenance yet is not without its charms, its rooftop setting is harmful and intimate with the British pub classics of a banger, burgers, and mash which are sure to leave your tastebuds ecstatic.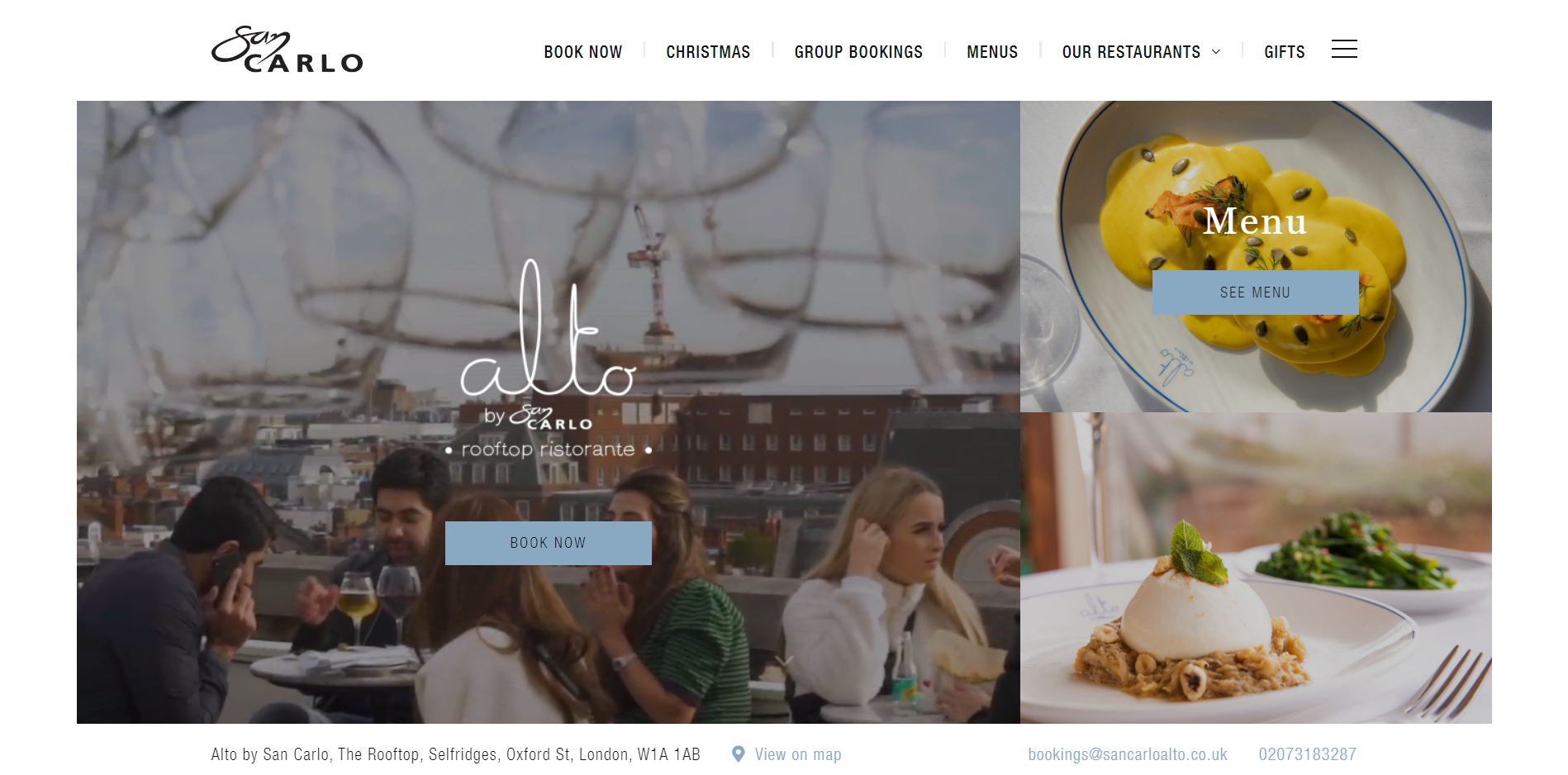 The Alto by San Carlo, on top of Selfridges in Oxford Street, is a branch of its famous Italian restaurant brand and it lives up to its name which means high in Italian. Clear wine in the sunlight and delicious with a plate of penne Arabia.
The tiger prawns sauteed with ginger is as beautiful an experience as it seems.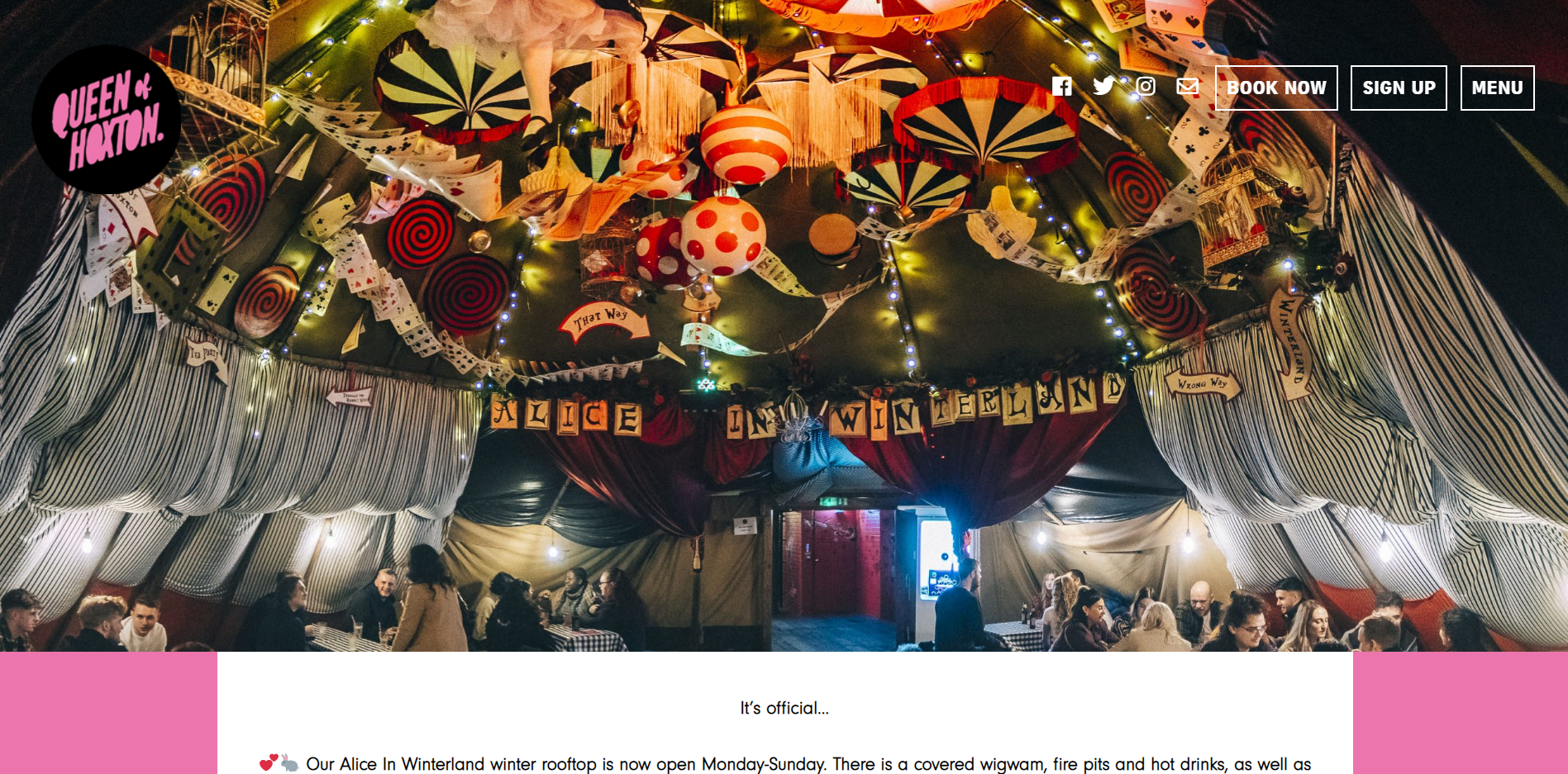 Queen of Hoxton, located in Shore ditch, in East London is a part bar, lounge bar, and a rooftop bar all in one, 3 floors of the building. Its themes change regularly, ranging from a Moroccan medina to the fantasy world of Peter Pan.
It is also very well known for its cuisine. They currently have a program every Saturday to interact with the audience and thereby make the establishment fun. It is a mix between a discotheque and a bar and is the perfect place for hanging out or having dates.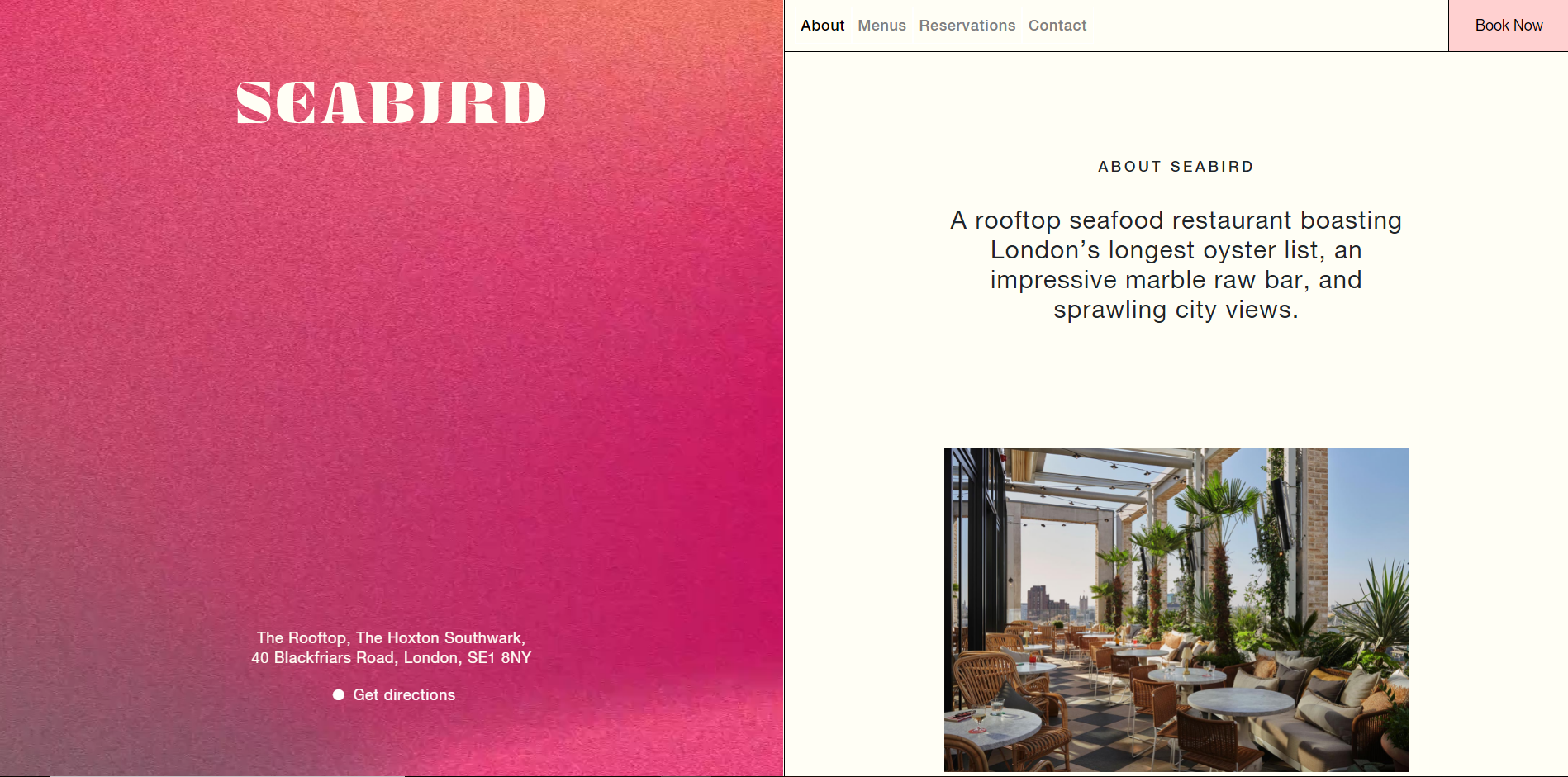 Seabird in Southwark, Hoxton not only lives up to its reputation of being instagrammable with picture-perfect décor but is also famous for its cocktails across the city. From the octopus dog to anything that can be made on the grill.
This establishment provides an exquisite experience and is also equipped with heaters and blankets so that you may go there all year round. Its décor has the feel of the beach with palm trees and nuanced lighting and is a good place to lose oneself and just enjoy the moments.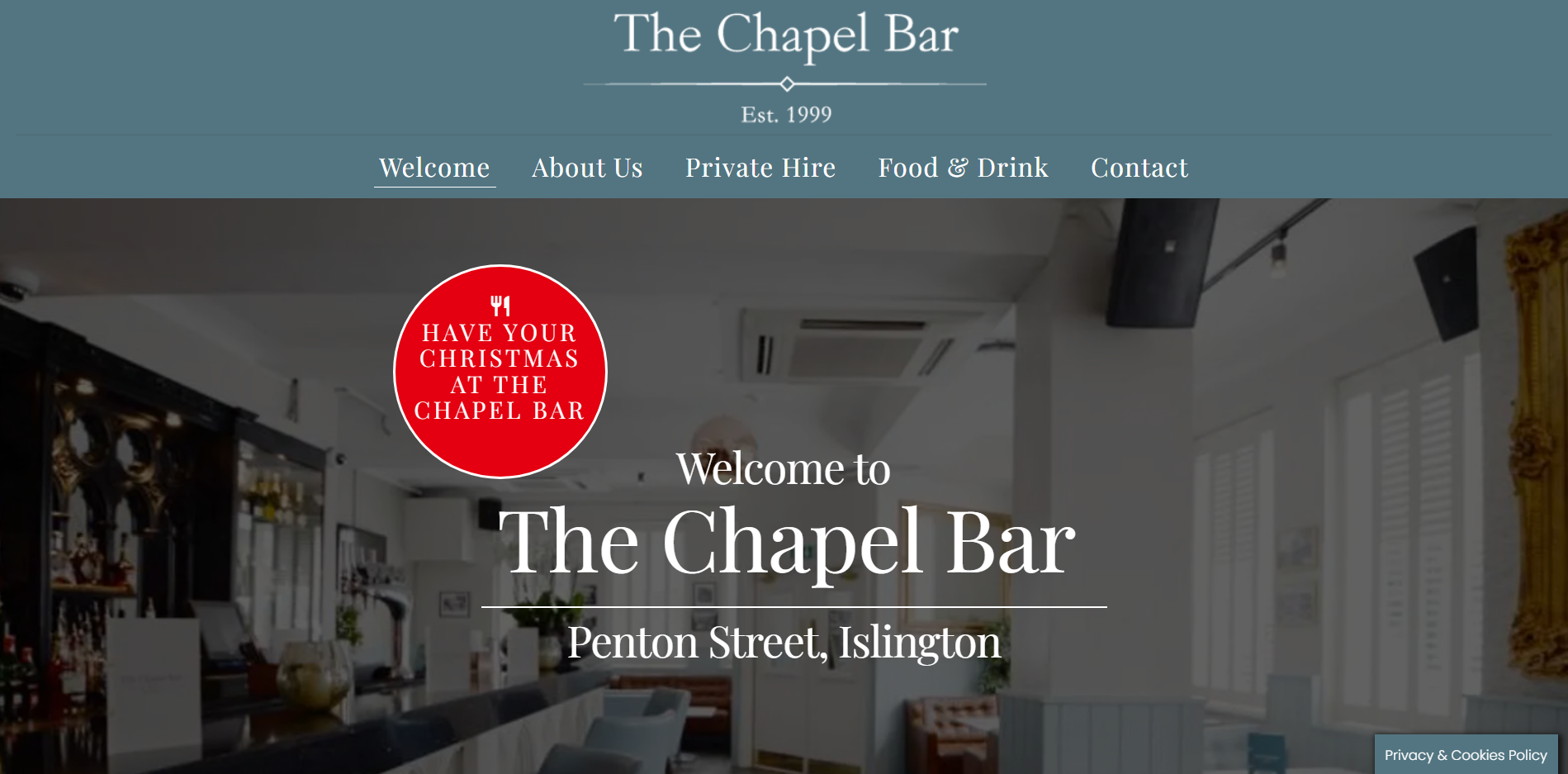 Chapel Bar, located in Islington in North London, is the perfect place to watch the sunset with a drink in hand. The restaurant itself consists of two parts- the saloon and dance floor and the bar and terrace.
It also offers two delicious Italian courses and more. This particular establishment is also available for hire for parties and other events.
Take yourself for a treat-take those close with you too if you can- for memories created under the beautiful blue sky. So, go on, go for a little break or go all out on a big event and enjoy your meal! Cheers!