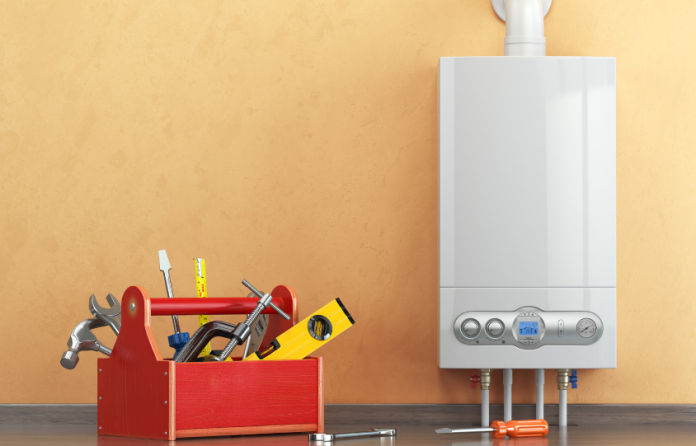 Did you know that an estimated one-fourth of residential properties in the UK have unsafe or dangerous appliances? It's important to be proactive on gas appliances and utility safety for your safety or the safety of your tenants, family members, or roommates. An important appliance to service for the purposes of safety and maintenance is your boiler, which helps heat many homes throughout the year and especially in the winter. If not maintained, unfortunately, boilers can become dangerous due to their nature as devices that frequently use gas, pressure, and heat.
Frequent boiler servicing is key to ensuring you have hot water all year round and preventing heating pipes in your home from bursting or leaking. Looking to get your boiler serviced? It's important to do so to keep your boiler system running as long as possible. Continue reading to learn more about scheduling a maintenance visit for your boiler, gas boiler service costs, and finding professional engineers in your area to get a job well done.
How can I get my gas boiler serviced?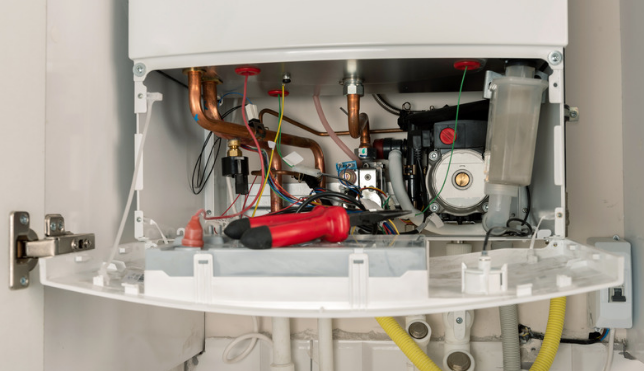 A boiler servicing is simple, but does require outside assistance: you must call a professional who can come inspect the boiler and identify any maintenance issues it may have. The servicing will take about a half-hour unless the engineer must address a larger issue with the boiler, which can then be done on the spot or during a future appointment.
Be careful! Not just any home improvement professional can take a look at your boiler: it's recommended that all people who inspect boilers are gas safe engineers, as per the Gas Safe Register. When you are hiring an engineer to take on the boiler servicing, it's a good idea to confirm whether they are in the online register.
If you can do the boiler servicing in the fall, this is the best way to ensure the device will be ready during the winter, when it's most useful. At the same time, engineers are less busy during the spring, and booking boiler service appointments will be easier when their schedules are clearer. Either way, consistently scheduling maintenance for your boiler is key to its longevity and increase safety!
What takes place during gas boiler service?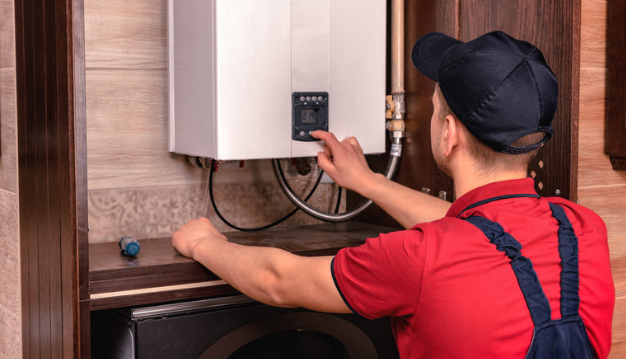 To service your boiler, the engineer will come to your property for the purposes of inspecting the boiler system. After a quick visual check of the boiler to identify any outstanding issues, a professional gas safety certificate will ensure the boiler is working properly with a more thorough inspection of the boiler's interior. This requires removing the boiler's shell to inspect its internal components.
This inspection, or servicing, of the boiler, ensures that:
The boiler is free from potential leaks or corrosion.
The boiler can heat the home quickly.
The boiler's gas pressure levels are suitable for everyday boiler use.
All electrical connections are sound.
The flue is not blocked and the correct mixture of gasses are being used to boil water.
The boiler's safety system/devices are intact in case there is a safety hazard.
The boiler fans are working properly.
The pipework and water systems the boiler utilizes are in working order.
After the boiler service, the engineer will produce a service report, which states they did an inspection for your boiler and includes recommendations for how you can maintain the device in the long-term, or even recommendations as to how you can use the boiler more efficiently, thereby cutting utility bills.
Keep the service report you receive for future inspections and for your landlord or tenants as a reference point. They are particularly important to have on file if you plan to sell the property in the near future, even though a boiler maintenance check itself is not explicitly required for the act of selling and registering a property in the UK.
Frequently Asked Questions
How often should boilers be serviced in the UK?
Boilers in rental residential properties should be serviced once every twelve months. This must be done by a gas safe registered engineer.
If you do not service your boiler regularly, you are jeopardising your boiler's warranty, if there is one, which means you may be liable to pay for future repairs on your own if something breaks in the future. More importantly, you are putting others at risk: boilers that are not inspected could develop serious issues over time, such as overheating, exposure to chemicals, pipe corrosion and even a risk of explosion.
How much does a boiler servicing cost?
The service can cost around £60-90 annually, with higher prices for larger or older boilers. Prices vary, so be sure to call engineers ahead of time to compare quotes for the best price if you are on a budget.
Note that this cost is only for the servicing of the boiler: if serious repairs are needed or parts must be replaced, there will likely be separate expenses. Be prepared to pay for additional work, especially if you haven't maintained your boiler well in the past. Remember: small maintenance repairs now will likely be less expensive than emergency repairs later!
How long do boilers last?
When well maintained, boilers typically last about 10 to 15 years. Ensuring they are serviced regularly will help your boiler last longer.
What are the benefits of professionally servicing a boiler?
Servicing a boiler can help:
Provide peace of mind that your appliance is working without issues.
Prevent safety hazards before they occur, thereby preventing you from paying for costly. Repairs or having to prematurely replace the boiler.
Extend the boiler's lifespan.
Ensure you have heating as needed year-round!
Looking for a professional to service your boiler? We can help!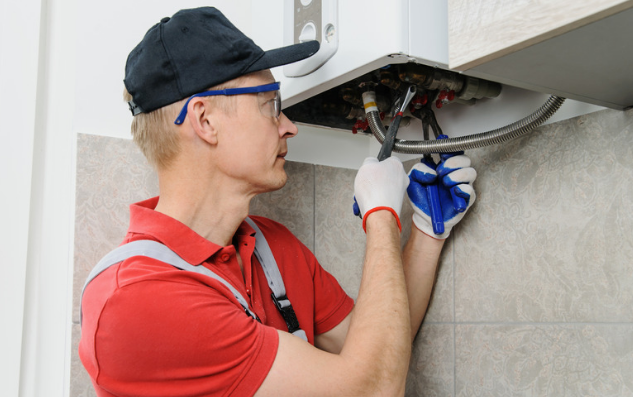 While it may sound like a hassle, the right professional will make boiler maintenance easy for you and your family! Remember, the professional servicing the boiler must be a gas safe registered engineer. You can check if the professional in question is properly qualified or not by checking whether they are in the government's gas safe register.
Looking for a professional for a boiler service or any other home improvement task? Finding a qualified engineer you can trust for the task can be difficult, but we can link you to professionals in your area who are ready to help at a great price! Try it out today and read and leave reviews for and receive quotes from professionals for any job you need to be done for your home, your business or rental property.