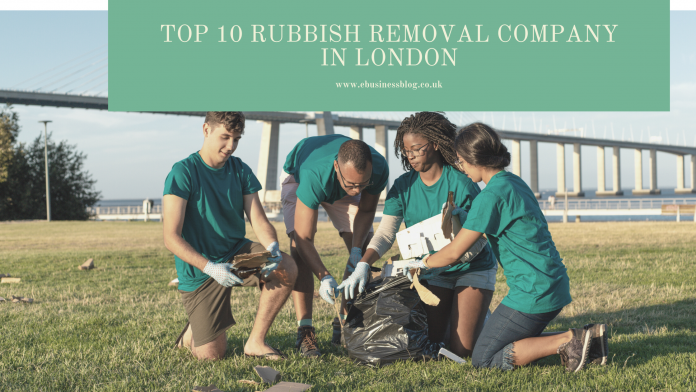 The rubbish removal service is essential for each house, industry, and factory. The segregation of waste generates enormous smell which cannot be handled by humans, that bad smell attracts the pests and insects easily. Pests are the first reason for any diseases. The decomposed waste produces CO2, GHG, methane, and other toxic gases which are harmful to our environment. The segregation waste in any land will spoil the nature of the land and it causes pollution to air which results in a generation of holes in the ozone layer.
If you are planning to dispose of the waste by yourself, it will be extremely hard to collect, transport, and dispose of. Common people do not have the knowledge about collecting the different types of wastes. Instead, you can hire a professional rubbish removal service to clear your place. The experts will have knowledge about wastes on how to collect it.
They will have the modern equipment to collect different types of wastes and they will transport the waste to the recycling center themselves. Thus, the professionals always save your money, time and your health and they will allow you to go with your daily goals instead of worrying about wastes.
List of top 10 Rubbish Removal Companies in London
Here is the list of top 10 rubbish removal professional service companies who works for common people to clean the surrounding.
1. Quick Wasters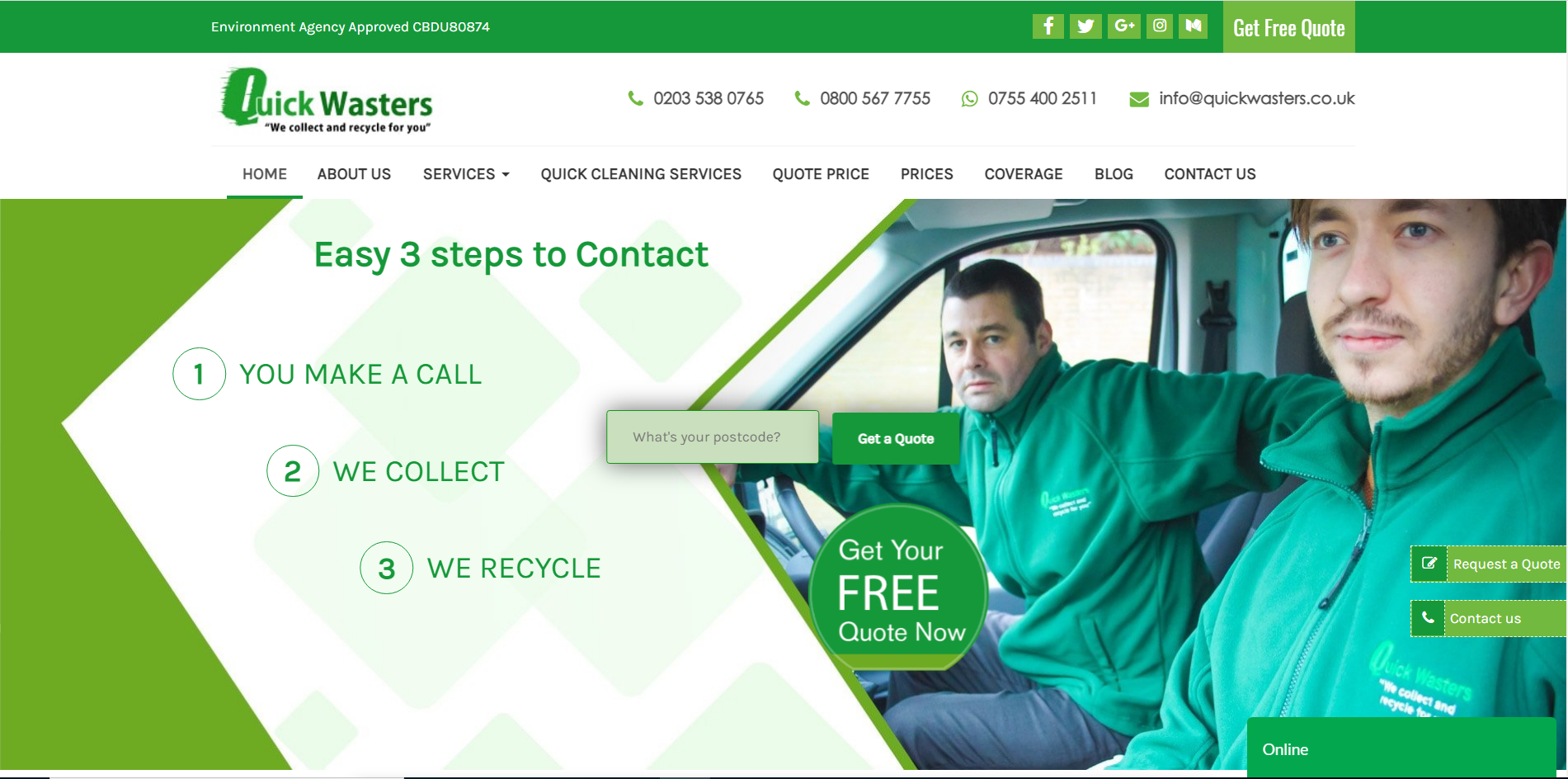 Address: 698-702 High Rd, London N12 9PY
Contact: 0203 538 0765, 0800 567 7755
E-mail: info@quickwasters.co.uk
Website: https://www.quickwasters.co.uk/
Quick Wasters are the number one waste removal company in London. They handle waste in a professional and environmentally friendly manner. The professionals are well trained, and their work will be more effective than any other companies in London. All the work from collecting to dumping the waste will be done by the experts and you do not screen or lift a single finger for any work.
2. London Rubbish removal

Address: 107, Harlow Road, Rainham, RM13 7UA
Contact:020 8099 9830
E-mail: londonrubbishremoval@gmail.com
Website: www.londonrubbishremoval.co.uk
The rubbish removal service offers every work for any types of wastes that are segregated. They provide domestic, commercial, and industrial waste removal services. London Rubbish Removal professionals have the knowledge of clearing the whole house including the kitchen and bathrooms. They have the license for clearing both organic and non-organic wastes.
3 Junkwize

Address: 9, Sunnyhill House, 3-7 Sunnyhill Road, London SW16 2UG
Contact: 020 3918 7143
Website: https://junkwize.com/
Junkwize is one of the leading rubbish removal services in London. They are the only company that discusses their ideas with the customer to fulfill the needs. They will clearly explain the process of clearing the waste and the cost estimation before starting the process. They will start their work after the approval and satisfaction of customers. They will always accept both positive and negative reviews, but there won't be negative if their service is provided.
4. Express Waste Removals

Address: Express Waste Removals 107 Harlow Road, Rainham, RM13 7UA
Contact: 020 8099 9819
E-mail: expresswasteremovals@gmail.com
Website: https://www.expresswasteremovals.co.uk/
Express Waste Removals is one of the companies that provide same-day rubbish removal services. They provide both weekday and weekend services. There will be no extra charge for weekend work, and they will charge according to the amount of waste. They are also providing domestic, commercial, and industrial waste disposal services.
5. All Your Junk

Address: All Your Junk Ltd., 11 Sydney Rd, Raynes Park, London SW20 8EG
Contact: 0800 193 8972
E-mail: info@allyourjunk.co.uk
Website: https://www.allyourjunk.co.uk/
No matter whatever the type of waste maybe it can be recycled, only when the waste is recyclable. The non-recyclable wastes will be disposed of for generating electricity in power plants. They have direct contact for energy from waste power plants, so it is easy for them to collect the waste. The professionals will be more dedicated to their work and sure the service will be perfect.
6. ClearaBee

Address: Griffin House, 19 Ludgate Hill, Birmingham, B3 1DW
E-mail: info@clearabee.co.uk
Website: https://www.clearabee.co.uk/
The waste collected by ClearaBee is mostly diverted from landfills and they offset carbon from the vehicles. The team has created an unimaginable creature, by planting 6,500 trees in 2018 and another 12,000 trees in 2019. They have created two UK forests. The services provided by them will always be eco-friendly without causing damage to the surrounding and environment and they provide services in over 100 places in London.
7. Clear It Waste

Address: Clear it Waste, 27 Purleigh Avenue, Woodford Green, England IG8 8DU.
Contact: 0208 504 2380
E-mail: info@clearitwaste.co.uk
Website: https://www.clearitwaste.co.uk/
The Clear It Waste is one of the leading rubbish removal services in London. They can offer flexible and same-day rubbish removal and they can remove any types of waste from garden to kitchen and any type of hazardous waste. The waste which is collected by them will be recycled or reused at about 80%. The whole work will be done by the two-person team and the work will be more effective and the charge will be less compared to other companies.
8. Any Junk

Address: AnyJunk's head office address is 9 Felsham Road, London, SW15 1AX.
Contact: 020 781 9000
E-mail: enquiries@anyjunk.co.uk
Website: https://www.anyjunk.co.uk/
The service provided by Any Junk will be unique and more appreciable. They provide man and van rubbish clearance. The service is cheaper i.e., it will be 50% off using a skip. They provide all the process during booking you can choose the type of service needed and the charge will be according to the process. They provide easy and effective service which are more convenient to customers.
9. 24/7 Waste Removal

Contact: 020 3404 4868
Website: https://247wasteremoval.co.uk/
This is the only rubbish removal company who provides 24/7 service i.e., you can call them at any time. They are providing 24/7 waste removal service for over 10 years and available in all the places of London. The work will be effective and unique and eco-friendly. Most of the waste collected by them will be recycled and reused. They are the best and qualified rubbish removal experts in London.
10. Junk Hunters

Address: Unit 15, Cygnus Business Centre, Dalmeyer Road, Willesden, London NW10 2XA.
Contact: 0800 233 5865
E-mail: info@junkhunters.co.uk
Website: https://www.junkhunters.co.uk/
Junk Hunters is a London-based rubbish removal company that was found in 2017 by Harsha Rathnayake. He is a university graduate who has the experience more than a decade in the waste management industry. He has a long story to become an entrepreneur and he crossed more hazards to start this company-Junk hunter. He is one of the inspirations for many youngsters who works hard during education. So, the service provided by the company will be convenient for many middle-class and under-aged people.