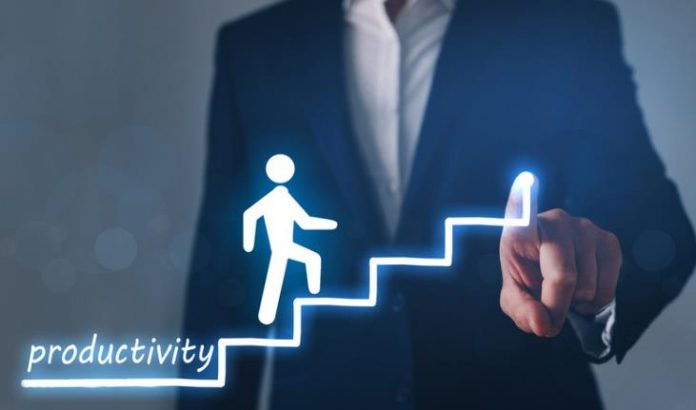 Sales teams play a key role in your business success. Without their efforts and determination, businesses can't achieve their target revenue goals.
Unfortunately, while some sales team members try their best to meet the quotas and sales goals, others may struggle to improve their productivity and performance. If you feel that there's a sudden drop in your sales team productivity, don't fret.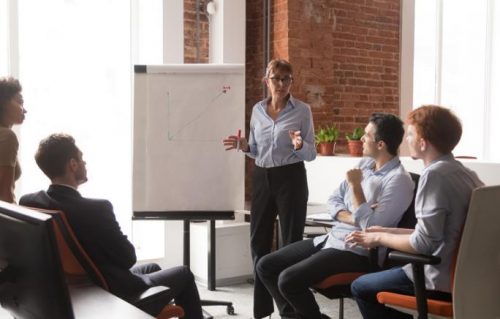 With today's technological advances, there are various sales team productivity enhancers you can consider. Regardless of your business needs or goals, the tools and techniques below will help maximize your sales team's efficiency and productivity, allowing you to generate more sales over time.
Sales Team Productivity Enhancers
6 Tools To Improve Your Sales Team Productivity
The right sales tools won't only level up your sales team's productivity but can also boost their performance. The key is to select the best tools suitable for your unique business needs.
To get started, here are the tools you can choose from:
1. Diallers
A dialler like Call Cowboy predictive dialer can help sales teams to dial more numbers quickly and streamline cold calling efforts. There are different types of diallers you can consider, such as power dialler, predictive dialler, and auto dialler. All of these are designed to help sales representatives make calls without the need to dial out the numbers on the keypad, enabling them to generate leads and start quick conversations with prospects.
2. Customer Success Tools
Your existing customers are the best customers you have. If they're happy and satisfied with your service, they can be loyal to your brand and will always return to do business with you. These customers can also be a cost-effective way to promote your brand through word-of-mouth.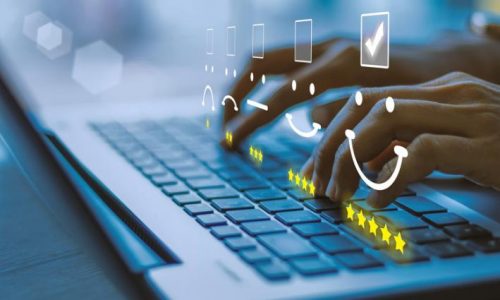 With that in mind, your sales team needs to use customer success tools, which ensure all customers' expectations are met. These predict growth opportunities, analyse customer satisfaction, and build customer profiles so your sales team can understand your customer base better. The right customer success tools can help you retain your customers and prevent possible dissatisfaction by identifying potential improvements.
3. Sales Productivity Tools
A sales productivity tool helps your sales team do more daily. It includes monitoring key performance indicators (KPIs), scheduling, lead generation, signing documents, composing proposals, updating or collecting data, prospecting, and automating repetitive tasks. Whether you run a small business or an enterprise, having a sales productivity tool can make a difference to your sales team's performance.
4. Customer Relationship Management (CRM) Software
It helps you manage every aspect of your relationship with customers. It centralizes data or information about customers for easy access. Moreover, a CRM is crucial because it provides insights into the status of every customer relationship, which can help improve your sales processes effectively.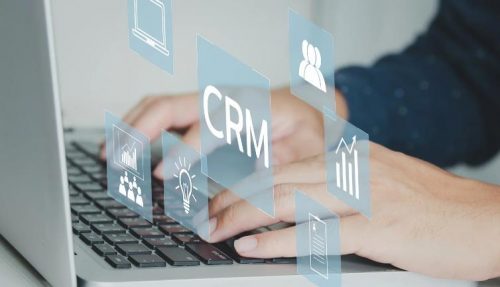 CRMs also help sales teams to optimize their schedules and focus on priority tasks to ensure all customers aren't ignored, and every key prospect is contacted on time. CRM enables your sales team to spend more time with your customers, resulting in a strong customer base and more deals closed.
5. Email Management Tools
An effective email management tool lessens operational costs and improves productivity by providing sales teams more time to focus on their tasks away from their inboxes. It may also help sales teams comply with data privacy laws by ensuring transaction and customer information remains accessible, secure, and organized.
6. Sales Automation Software
Sales automation software provides insights about customer satisfaction, increased sales, and improved data analysis and collecting. With such tools, businesses can automate their sales operations, increasing their sales team's effectiveness and efficiency.
Generally, sales automation tools use artificial intelligence to understand your customers' needs. It records customer behaviour and information to fill those needs. It also eliminates your sales team's manual efforts, increasing customer satisfaction and better customer service.
8 Best Techniques To Enhance Your Sales Team Productivity
To increase your sales team's productivity and help them reach their target quota, you can employ some techniques that can help them step up their game and unleash their killer skills.
To effectively enhance your sales team productivity, keep the following techniques in mind:
1. Automate Your Sales Operations
If your sales team members spend most of their time on repetitive or administrative tasks, these can negatively affect their productivity. You can improve business efficiency and their performance by using sales automation tools to pick up the slack and help them focus on their job.
For example, sales tools can automate your email outreach campaigns and let your team members quickly schedule, create, tweak, and monitor their campaigns in real time. You can improve your sales team's productivity by using triggered emails. Such emails are sent automatically based on the particular actions taken by the prospects.
Sales automation tools use the customers' behaviour to send the right message at perfect timing, which can be a time-saver. A good example of this is sending a "thank you" email. Once someone subscribes to your company's newsletter, makes a purchase, or signs up for a free trial, personalized trigger-based emails are sent automatically.
2. Motivate Your Team
When your sales teams are motivated to work, they'll put their best effort into doing their tasks effectively. There are several strategies to motivate your team and reach their full potential. One of these is to praise your sales team in public.
Public recognition is the simplest way to improve employee engagement and motivation. Everyone wants to be appreciated in front of others for their particular contributions to the team.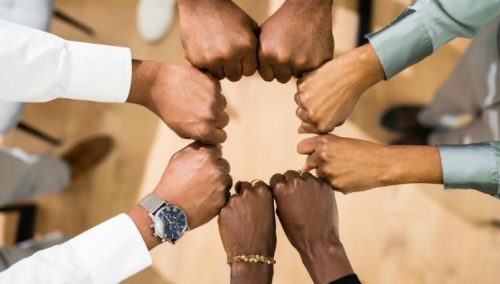 You may host regular meetings celebrating both small achievements and big milestones. In every meeting, recognize the goals your sales team has achieved and praise the high performers.
When praising your reps, be particular so they know what they did great, whether it's a compelling sales pitch or a powerful demo. This way, other team members can recognize their colleagues, fostering an atmosphere of teamwork and appreciation.
3. Use Analytics To Improve Your Sales Process
Implement new sales tools to help you track your team's progress. This data enables you to analyse and view data to help you understand how well your sales team members reach their quotas, how fast they close sales deals, and how many sales leads they generate. By evaluating various data sets regularly, it's easy to determine the areas where your sales team improves and where you must implement efforts to help them boost their performances.
4. Have Consistent Sales Operations
A sales team's productivity depends on your company's sales structure. In short, your sales teams may have their own way of doing their tasks, but they must stick to your company's established sales process as it's the best way to measure their performance accurately.
As a business owner, it's essential to distinguish the best tactics and strategies that you can share with your salespeople. This way, it'll be possible for your sales team to follow concrete steps that may result in increasing closed deals.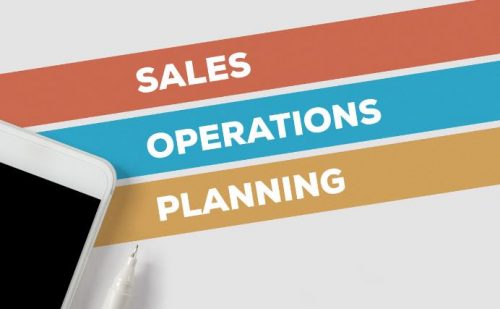 To map your sales operations and identify the best methods to use, you must analyse your current sales process. Know what works and what doesn't by getting your team's performance insights in a certain sales cycle. Then, determine how long the process took and the time consumed for every step.
Moreover, it's crucial to understand certain actions that prompted your prospects to move to another stage and understand what tactics helped your sales team from prospecting to closing. As a result, you can establish a consistent sales process that your team can follow to enhance their productivity.
5. Improve Your Onboarding Process
Even if onboarding can be time-consuming, it may benefit your company by increasing your sales team's productivity. An onboarding process involves helping new team members start quickly and be familiar with your company's sales operations.
While it's obvious that new team members have to be familiar with their work requirements, the best onboarding process can help them become familiar with everything related to your business, such as your policies, products, and company culture. To make this process efficient, you can use an employee onboarding tool.
An excellent start is coming up with mock-up calls you can do with the new hires. It'll prevent possibly embarrassing situations, such as not knowing the usual answers to the common questions that your prospects often ask about your services or products.
6. Track Your Key Metrics
It's impossible to boost your sales team productivity if you don't know what to measure. An excellent way for sales managers to visualize their salespeople's activities and measure performance is via sales key performance indicators (KPIs), which show how efficient and effective your sales team is.
Having an effective way to measure your sales team performance is the key to increasing productivity and reaching your goals faster. There are various key sales metrics you can consider to track your sales performance. However, focus on those that are relevant to your company's sales process.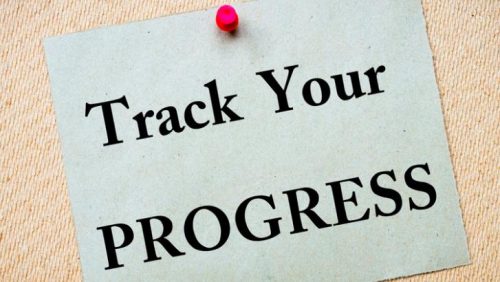 Some of the essential sales KPIs to monitor are as follows:
Lead-to-Scale Conversion Rate
It's a common KPI that calculates the percentage of new customers compared to your leads. Typically, it measures your sales team's effectiveness in lead conversion. For example, if this KPI is low, you can give your team several tips for effective follow-up. In sales, more follow-ups are needed to create a sale.
The lead-to-scale conversion rate will also help you determine whether or not your salespeople aren't performing well. While not all leads turn into customers, increasing this KPI may help boost your sales process.
Customer Lifetime Value (CLV)
It indicates the amount of money your customers are expected to spend on your company's services or products throughout their time as paying customers. Monitoring this KPI will also help you determine the profitable types of customers and which items or services have the highest profitability.
7. Communicate With Your Team
When it comes to improving your sales team's productivity, it's vital to focus on regular feedback and communication. Your salespeople, mainly new hires, need assistance in handling their challenges. For this reason, a manager must always be available to address their concerns.
It's also a good idea to reach out to your team daily and have a check-in process to see how their days are going, whether they need help when dealing with prospects or they're struggling with obstacles. Other than regular check-ins via email or text message, you must also organize one-on-one meetings, so you can have conversations with your sales teams and share some tricks with them.
Meetings will let you build loyalty with your sales teams. Once they feel comfortable with you, they won't think twice about sharing their challenges and ask for your help anytime. This way, you can avoid more complex problems with productivity and motivation. Since sales can be a stressful and tough job, it means your team must have all the support and assistance they need.
8. Provide Continuous Training
Improving your sales team productivity doesn't end in knowing how to monitor the performance of every sales representative in your company. If you want better results in the future, you must provide continuous training.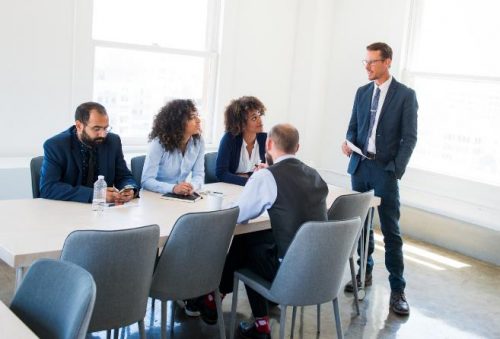 More often than not, salespeople will forget what they've learned in training within just weeks or months. To maintain your sales team's productivity, here are the training strategies to consider:
Sales teams grow faster when high-performing individuals surround them. They can learn skills such as people skills, problem-solving, and self-direction.
Stay Updated With The Industry Trends
The sales industry constantly changes, so your strategies should evolve. By including the latest industry news and trends in your training, your sales team will perform better and complete their work successfully.
When training your salespeople, remember that not all sales teams are the same. Be sure to customize your training based on your team's unique characteristics. Training should be an ongoing process to maximize your sales team's performance.
Wrapping Up
Improving your sales team's productivity is never easy, especially when you don't know where to start. However, with the use of the above tools and techniques combined with consistent efforts, it's never impossible to take your sales team's performance to another level. So, make sure to implement the techniques properly and use the right tools for your sales team to get your desired results.