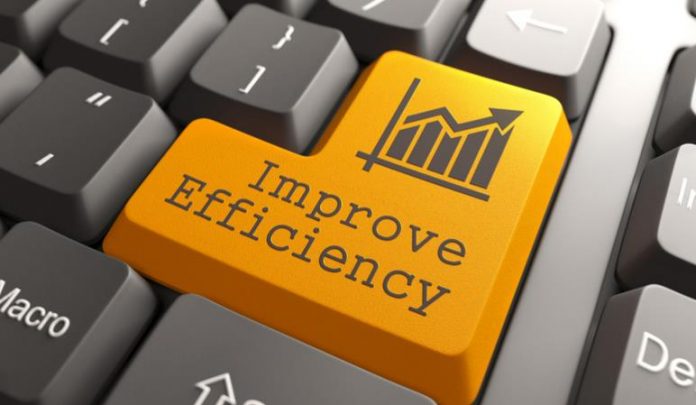 Companies lose about 30% of revenue every year due to inefficiencies. Whether teams get stuck waiting for clear direction or make ambiguous decisions quickly, leading to internal conflicts. It all falls squarely at the feet of the company founders. If you haven't thought about improving efficiency in a business, you might be making the same mistake: Spending more money than needed to achieve the same result.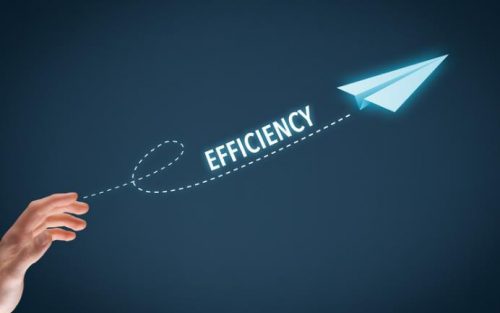 With fewer expenses and more time, you'll be able to increase profits and be a leg up on your competitors. For this reason, many business owners also consider hiring a business coach. A coach can help your business grow by having more productive meetings, creating business strategies, or improving your mindset. Searching for a business coach near me can help you find a suitable one.
Your business deserves to run 100%. While many business owners face roadblocks getting there, overcoming them is easy. Here are the four ways to improve business efficiency in the workplace.
4 Ways To Improve Business Efficiency
1. Listen to Employees
Employees are your most valuable asset. They have to power to make or break your business success. While it's easy to overlook your employees at times, it can adversely affect their productivity causing real damage to your business. So, It's important to create an enjoyable working environment where they have enough confidence and job satisfaction to speak up.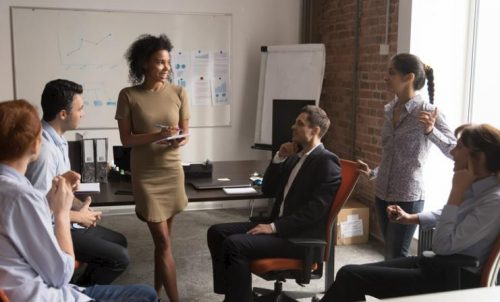 To do this, you must start by listening and paying attention to your employees. Check in with them frequently and ask for any suggestions they have. It's also important to ask them what they like about their job. This will help them focus on the positive and put things in perspective. Ultimately this will boost employee engagement and job satisfaction leading to improved business growth.
2. Use Technology 
With the right tool, many business operations can be automated or completed electronically. At its core, automation can increase productivity, reliability, and performance. While moving to life-out operations yields a good return on investment, there may be a steep learning curve. Letting your employees in any new procedures is crucial at this step. Thus, the most important part is staff communication, explaining what you are doing, why, and how it will impact them.
You should also ensure they are trained properly to get maximum results from it.
3. Do a Daily Standup
Daily meetings are crucial for efficient company dynamics. Even a 10-minute meetup can help the team communicate, seek support, and track progress or obstacles with one another. It also benefits from sharing different perspectives, which could prove extremely useful.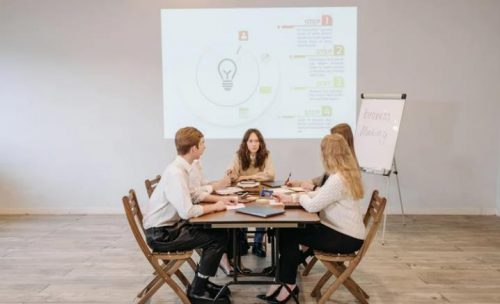 For example, if you have a member whose very good at thinking outside the box, you would want to make sure their ideas are brought up in the meeting as soon as possible.
Or even if a particular person knows a lot about a certain issue, you might want to get their perspective.
Daily meetings can be extremely useful; however, keeping them short is also important. You can get everyone going more quickly by holding daily meetings of up 10 minutes.
4. Build Trust
Like effective business communication with employees, building trust is equally important. It not only builds stronger bonds between employees and employers but helps create a place where they feel valued to do their best work. The more honest and transparent you are with employees, the more likely they will invest back the same effort. This way, they feel secure in their jobs and reduce turnover.
Conclusion
While running your business more efficiently can be challenging, using the right strategies can help you immensely. Through trial and error and by getting effective feedback from your employees throughout the process, you can be on your way to building your business back up.