According to participants in the recent study by IONOS SE, founding makes you happier. Five hundred Brits were asked about their dream jobs, and 59.3% stated that it would make them happy to start their very own business.
Compelling Reasons for Launching a Business
Almost 60 % of Brits dream of freedom and running their own businesses and want to become business owners. But why? Here are the top incentives for establishing a business, according to the survey:
1st place: flexible work hours (56.7%)
2nd place: Better earning opportunities (46%)
3rd place: Independent work and self-determination (36.4%)
4th place: Self-realisation (32%)
What Holds Brits Back From Making Their Career Dreams Come True?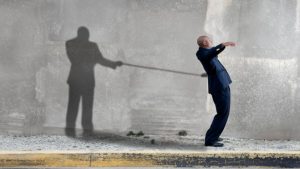 Flexible working hours, more wealth, and a longing for freedom: The reasons to become self-employed are numerous. So why do so many people shy away from doing so? IONOS SE wanted to find out exactly this. In their most recent study, IONOS SE queried the British people about their goals of establishing a business and the anxieties that prevent them from doing so.
Facts About the Study
What you need to do know about the "British Dreams and Wishes" Business Survey:
506 participants
20-50 years old
293 female participants, 253 male participants
Survey date: June 2021
Necessity Creates Vision: Corona Awakens New Business Ideas
You were mistaken if you assumed the COVID-19 pandemic outbreak strengthened the need for job security. For over 40% of the participants, the appeal of self-employment is greater than ever. Job loss and furlough have highlighted that no employed job is safe, and it seems people would rather rely on themselves to make money.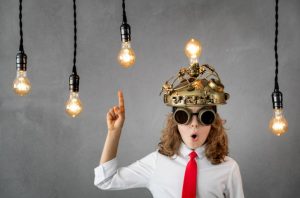 Although the participants acknowledged that the pandemic has indeed changed their business plans, many saw the changes as positive and emphasized the importance of having an online presence.
Does Founding a Business Make You Happier?
The British participants certainly think that being self-employed makes you happier and is the key to fulfilment. Reasons that scored high in the survey include flexible working hours and better earning opportunities.
Females Want a Self-employed Future
Forty percent of the female participants, they felt a lack of acknowledgement and recognition in their employed jobs and over 60% percent stated they would like to be self-employed. Men tend to dominate the start-up world, however, the percentage of female founders increased just before the pandemic! Female entrepreneurs are on the rise.
The Study in a Nutshell
Over a quarter of Brits are dissatisfied with their current work
Lone warrior: Brits prefer to start-up alone
Starting up with children is difficult, especially for mothers
Lack of financial resources prevents Brits from starting their own business
The pandemic has increased self-employment curiosity
The necessity of digital business models for start-ups
To find out more about the British Dreams and Wishes: A Business Survey and download the eBook for free.