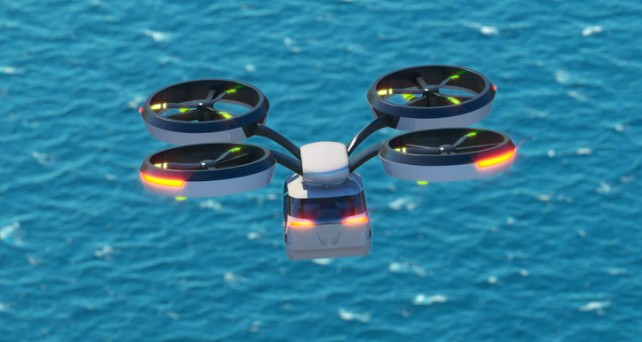 As we move into the future, new transportation options are emerging that will change how we get around cities. One of these is urban air mobility, which involves using small aircraft to transport people and cargo within city limits.
Basically, UAM is the term for all forms of transportation that use rotor or fixed-wing aircraft to move people and goods around cities. It's hoped that UAM will help alleviate traffic congestion and make moving around cities faster, easier, and more energy-efficient. With that in mind, today we're going to take a look at some of the most promising Urban Air Mobility companies out there.
What Is Urban Air Mobility (UAM)?
UAM, also known as flying cars, are aircraft that resemble traditional automobiles and take off from roads. Urban Air Mobility (UAM) is a new way of travelling in cities through aircraft, either with cars that can take off and land vertically or helicopters that fly above city roads. These vehicles can travel at low altitudes for extended periods of time and carry passengers from one point to another within city limits.
UAM could revolutionize transportation within cities by making traffic jams a thing of the past. In theory, if everyone used flying cars rather than existing modes of transport like buses or trains, getting around would be faster and less congested. The exact logistics of how this will work in practice remains unclear but UAM service business companies are expected to become a new norm in urban mobility.
Here are 7 companies leading the charge in UAM development:
1. Blade
Founded by Rob Wiesenthal, Blade is a revolutionary aviation company that allows app-based booking for scheduled and private flights.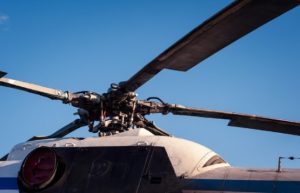 They are also working on various projects to harness the true power of urban air mobility, such as;
MediMobility– an initiative that provides end-to-end organ transportation for transplant surgery. Currently, their fleet of vehicles deliver organs from the donor's hospital to NYU Langone Health
2. Airbus 
The European Aerospace company founded in 1970 is now investing its resources to introduce sustainable air travel. Some of their upcoming projects include;
Vahana – an autonomous, all-electric personal air vehicle, can carry passengers from point A to point B.
Nabucco – a larger version of the Vahana with room for 5 passengers and 1 pilot
City Airbus – The next-generation City Airbus eVTOL aircraft can accommodate up to four passengers and is designed for zero-emissions flight.
3. Boeing
The American multinational corporation founded in 1916 is working with Uber Elevate to develop flying commercial aircrafts ready for urban transportation needs (to be used in Dallas, Dubai and Los Angeles).
4. Bell Helicopters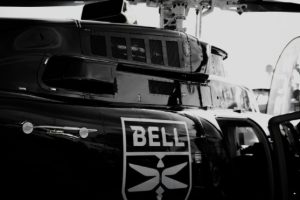 This American company has been designing and building military-grade rotorcrafts since 1939. Now, they are working on two upcoming commercial UAM:
Bell Nexus – a multi-rotor aircraft that can take off and land vertically and carry up to 5 passengers at speeds reaching 150 miles per hour (250 kilometres).
5. Joby Aviation S2
A 12-passenger electric plane that can take off and land vertically carrying 2 pilots and 10 passengers at speeds reaching 200 mph (320 kilometres). A startup from Santa Cruz, California is developing an autonomous electric plane called S2 designed for both personal and commercial use.
The vehicle will have two fixed wings and four tilting propellers that allow it to lift off vertically like a helicopter and then tilt forward for horizontal travel. Passengers can enjoy a range of 300 miles (480 kilometres) at maximum speed cruising altitude at 185 mph
6. Lilium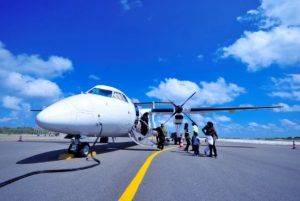 A Munich Based, German Electric aircraft manufacturer is leading the Urban Mobility landscape. They are already working on developing regional air mobility vertiports in Bavaria with its seven-seat eVTOL Lilium Jet and in Orlando, Florida, with its five-seat eVOTL Lilium Jet.
7. teTra
A Japanese aerospace startup based in Tokyo is ready to launch its unmanned personal electric air vehicles that will be available commercially by 2022. The prototype of their first eVTOL, started its flight tests in 2020.
By 2022, these startups should have their prototype vehicles up and running for public trials. Flying mobility vehicles are becoming more mainstream thanks to increasing smartphone connectivity, GPS technology, artificial intelligence, machine learning algorithms, and the growth in high-tech sensors.
Taxi services like Uber are already incorporating flying vehicles into their plans as well as booking flights with helicopters. The idea behind this is not just to transport people from A to B but also to use it for delivery business and other commercial purposes such as aerial photography and inspections. It will be interesting to see how cities adapt to this change in transportation modes!