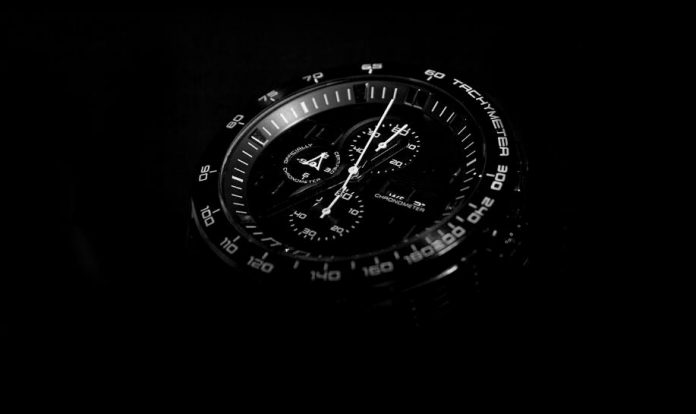 Musicians, movie stars, and their roles are a great inspiration to many who are looking for items that suit their style. The cars, watches, and suits of characters like James Bond become dream belongings to those who want to achieve a similar vibe.
Here are famous watches worn by characters and movie stars, so you can get just a little bit closer to their level of coolness.
Luxury Watches as Prestige Items
In a time when wearing a watch has become, theoretically, obsolete by inventions like the android phones, the fact that watches continue to be consciously worn is a hint at their multifunctional purpose.
There is more to them than the ability to tell time. In many cultures in the world, watches are a prestige item. The wearer uses them to symbolize their status in life. Luxury watches aren't just watches, they also show personal taste and signalize the kind of riches a person can afford.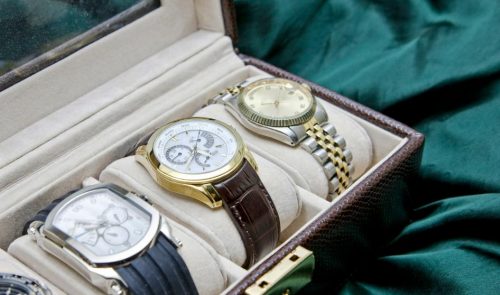 If you have the right amount of money and connections, you can afford to be picky about your wristwatch and other accessories. That's why the timepieces we find on famous wrists and in movies are of the highest class.
In some cases, the watches have become inextricably linked to a person or character, like the Omega James Bond watch or Paul Newman's famous Rolex Daytona.
Famous Movie Stars and their Watches
Whether it is in movie scenes or in their private life, musicians, movie stars, and their roles like to wear watches as statement pieces. Naturally, some of them are way out of our price range, while others can be bought to imitate the person's style more easily.
1. Patrick Bateman's Rolex Datejust in American Psycho (2000)
Christian Bale's performance as the psychotic killer Patrick Bateman has quickly become one of his most iconic roles. The main character in the adaption of Bret Easton Ellis' 1991 novel American Psycho is a black comedy parody of the 1980s yuppie culture and consumerism.
His life revolves all around his high-pressure job as an investment banker and the many prestige symbols that belong to his lifestyle; from the most elegant business card to the perfect suit and the most luxurious wristwatch.
The costume designer for the movie chose a 36mm Rolex Datejust Two Tone with a jubilee bracelet and tapestry dial. Many collectors are calling the watch the American Psycho Rolex, clearly stating its strong connection to the cult classic.
➔ Rolex Datejust retail prices start at about £5,925 / $7,240.
2. Jay-Z's Watch Collection
There are countless watches to pick from rapper Jay-Z's collection of timepieces, as he is an avid watch collector and connoisseur. If you listen to his discography, you can easily pick up his favorite watch brands when listening to the lyrics. To him, the watches he wears are a part of his lifestyle, and he likes flaunting them.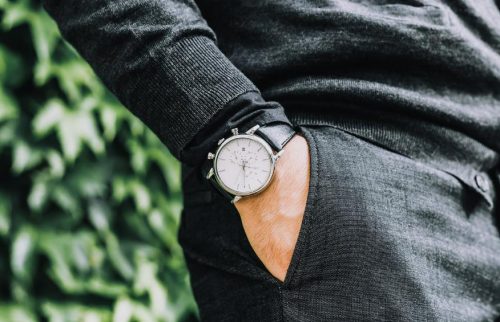 Among his collection are:
a 38.55mm Patek Philippe Worldtime with an 18k white gold construction and leather straps
a Patek Phillipe Grandmaster Chime 6300G with a reversible case
several gold Rolex Presidents
several Richard Milles
and many more.
He is even known to send solid gold Rolex Daytonas as party invites to friends and acquaintances.
➔ Patek Philippe and Richard Milles have retail prices in the 6-digit range.
3. Lee Gates' Omega Speedmaster Professional in Money Monster (2016)
Once more, the character played by George Clooney in this 2016 thriller is part of the financial sector. He is a TV host that gives financial advice to investors and other viewers. As a clear signifier of his success, the costume department had to select a prestigious watch for this film as well.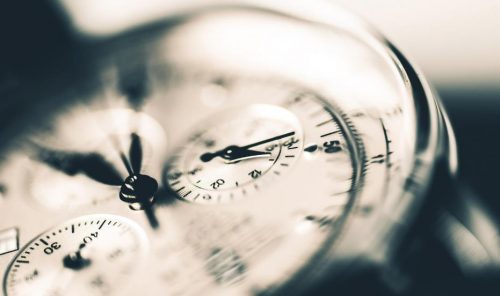 This time, it is an Omega Speedmaster Moonwatch Professional in solid 18k yellow gold. The timeless design and luxurious look of the watch certainly helped the people in the movie universe put their trust in Lee Gates' financial advice.
➔ An Omega Speedmaster Moonwatch Professional can be bought for a retail price of about £3,764 / $4,600.
4. Daniel Craig's Omega Bond Seamaster Diver 300M
Luxury watches belong in a Bond movie just as inseparably as attractive bond girls and fast cars. While the character has worn many different watch brands over the years since 1995 the secret agent has exclusively worn Omega watches.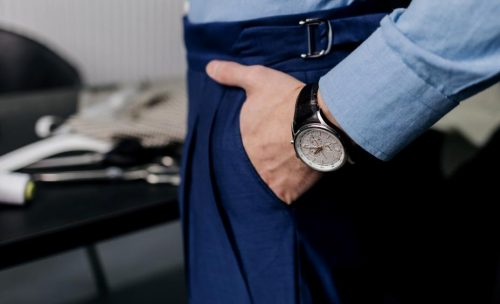 One of them is an automatic 42mm Omega Seamaster with a titanium construction. Bond and his latest actor, Daniel Craig, have been seen wearing it on and off set. Other favorites of Craig's are the Rolex GTM Master II with the red and blue "Pepsi" bezel or the Milgauss 116400GV.
➔ An Omega Seamaster 300M can be bought for a retail price of about £5,565 / $6,800.
Conclusion
There are countless famous musicians, as well as movie stars and their characters, that are sporting luxury watches. Naturally, these famous timepieces have developed an especially high demand.
You can find the watches and similar models on many online retailers' websites for affordable prices which may save money of yours. As they are luxury watches, however, invest your money in watches is a long-term investment that will be with you for countless years and might even gain value over time.