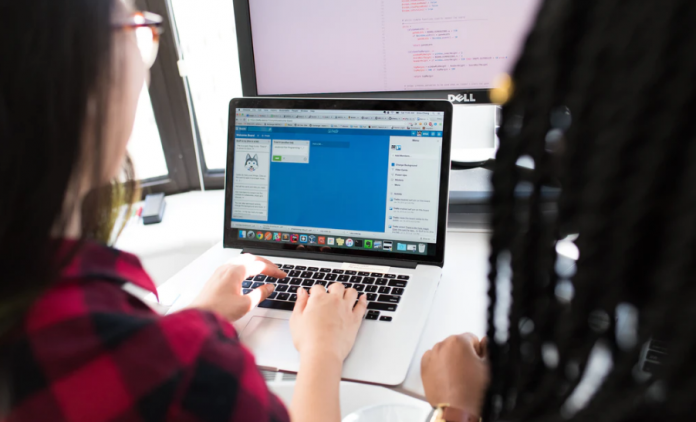 Every business owner nowadays has a website or needs one asap. As WordPress is by far the most widely used CMS out there, the demand for good WordPress professionals is huge. However, the pool of experts in the field is quite broad itself which makes the choice much more complex and even daunting. Knowing how to sift through talent and especially, knowing what your business needs and what results you want out of your company website, are the two key pillars when it comes to choosing a web developer.
In this article, we'll walk you through the pros and cons of hiring a WordPress agency, a freelance, or an in-house web developer. Hopefully, we'll bring some clarity on the matter as the market is truly diverse and …confusing.
Why work with a freelancer or an agency WordPress developer, instead of hiring?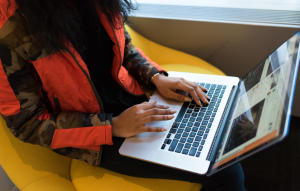 Depending on the size of your business and the amount of work you can and need to provide to a web developer, you can do equally well with either of these three options and still make them work for your company. However, you don't want to waste time, money and compromise quality, right?
For small businesses and entrepreneurs that are just starting up, the best option would be a freelancer – manageable cost, flexibility, and good results with simple upkeep needed on your end. On the other hand, large businesses that have the budget to splurge on a high-end project, with continuous maintenance, and with extended functionality would be better off going the agency road.
Conversely, if the essence of your business is already in a similar industry offering web development as a service, or in marketing, digital or similar, then going for an in-house employee would be the most logical choice. That way you will make sure that you have the ongoing WordPress support that directly affects the quality of your services and your reputation. Another scenario where this would be a preferable choice is when your business is large-scale and/ or you handle multiple websites.
Freelance WordPress Developer – pros and cons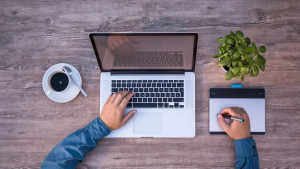 Hiring a freelancer to create and manage your website is a good option preferred by many. As freelancers are usually registered as self-employed individuals, there are no overhead costs like payroll, accounting, health insurance, office space rent, management, etc. Price is the most recognized advantage of freelance work, as small and mid-size businesses have to invest as much time and money in establishing their business as possible.
Freelance web developers work on a project-by-project basis, meaning they are good for specialized tasks with a beginning and an end. This adds flexibility to the list of pros as they are usually not fixed to the business work hours schedule but can rather work their way around your goals and needs. However, keep in mind that they may work on several projects at once so do not assume that they'll be available on the spot full time.
Another great advantage to working with a freelancer is that the queue is much shorter. If you need a fix done considerably soon and quickly, then an agency may not be the right choice for you as they are typically engaged with ongoing projects as opposed to one-time gigs.
The cons of working with a freelance WordPress website are somewhat hidden within the pros. Price is typically much lower but that may often mean compromised quality. As freelance devs are so in-demand, there may be times when you can't reach them or they may give up on the project for a better deal. Mind you, many freelancers juggle a full-time job and side hustles may not be their top priority.
As most freelancers are specialized in precisely one aspect of the field, you may need to work with a number of freelancers at once. For example, one may be well-versed at Elementor but may not have coding skills, could be great at technical SEO but lack experience as a content marketer, or be a skilled developer but lack any knowledge of web design.
WordPress Agency – benefits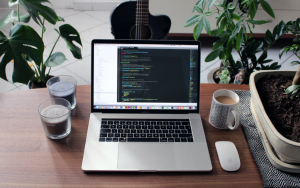 Choosing to work with a WordPress development agency is the right decision for bigger-scale businesses that need ongoing, subscription-based maintenance and optimization of their online experience and lead generation strategy as a whole. As opposed to freelancers, agencies have fixed packages with services provided and hours spent on each, usually on a monthly basis. You can count on agencies if you want more varied expertise invested in your overall business as unlike freelancers, they have several teams of specialists in different areas of web development.
With a WordPress agency, you also don't have to worry about constant checkups and lack of communication. In most cases, agencies have a dedicated team of project managers who overlook deadlines and discrepancies in the workflow process. So no more chasing up on our end. Usually, they are quite easy to reach out to and arrange calls and meetings to keep you posted on their progress.
The turnaround time with a development agency is much shorter due to the established marketing efficiency processes and the well-oiled collaboration system. If you entrust a project to them, you can be sure they will follow through with it. This is a major benefit against freelance developers as they, on the other hand, have to be constantly monitored, and if you are working with several individuals that do not know each other, communication and misunderstanding can lead to severe delays.
Reliability and reputation are also tilting the scales in favor of agencies as they usually have a portfolio of successful clients and projects. WordPress agencies employ experts in the field that you can count on.
Conclusion
When it comes to hiring in-house vs. freelance vs. agency WordPress developers, there is no "one size fits all" solution. There are a number of factors you need to consider – the size of your business, the scale of work you want to be done, are you looking for a short-term solution or an all-round growth strategy, how important is quality to you, how much time do you have on your hands, what budget? Dipping your toes at the different options at the different stages of your business is ok as your priorities may change with time.