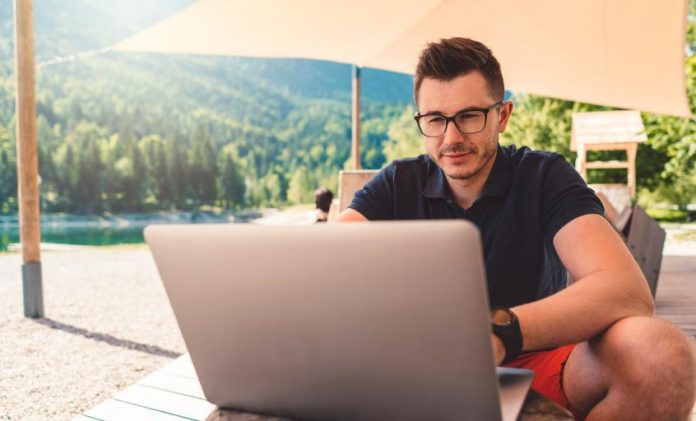 Digital nomads travel the world and earn money by sitting in front of their laptops in cafés and bars.
The coronavirus pandemic has proven that remote working is possible in many professions. This lifestyle is now possible; however, there are a few things to keep in mind when it comes to visa and entry requirements.
Things to keep in mind as a digital nomad
Digital nomads combine travel with work
Digital nomads are a phenomenon of modern society that gets a lot of media attention. It sounds like adventures, unlimited freedom, sun, beaches and trendy cafés. However, the reality is often very different, and the term covers an incredibly wide range of different ways of living and working, making it difficult to define.
Some digital nomads spend many years travelling, while others merely combine short stays abroad with work. Even though the exact number of digital nomads is difficult to estimate, there is a clear growth. According to estimates, there are around 15 million digital nomads in America, which is double the value in 2019.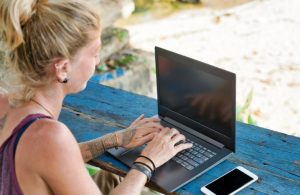 Digital nomadism is not all relaxation and adventure. It also means a lot of bureaucracy and logistics, challenging schedules, adapting routines and an unfamiliar and potentially disruptive work environment. The good thing about this lifestyle, however, is that you have the freedom to decide for yourself if and how long you go abroad. For example, you can plan a short trip of a few weeks, working on some projects and assignments while exploring a new environment.
Facilities in the destination
The first step for all digital nomads is to choose a destination. Several factors need to be considered here. Firstly, you should think about the facilities you will need for your work. Most countries today have a wide range of places that are good for working, such as cafés, libraries or even flexible co-working spaces. Of course, you can also choose to work from your own accommodation.
Although it is often easy to find a suitable workplace these days, it is still a good idea to check whether all your personal requirements can be met. For example, if your work requires many video conferences or Zoom meetings, you may want to avoid overcrowded cafés, and for those who find a stable internet connection essential, you should ensure that this requirement is also met.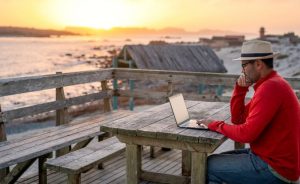 Countries in Western Europe, North America, South Africa, Australia, as well as East and South-East Asia are excellent for digital nomads, as the range of suitable facilities is particularly large here. Other places are in part less well-connected, but should not necessarily be excluded.
Entry and visa requirements
As far as the destination is concerned, one should also think about the respective entry requirements. Post-pandemic, entry to many countries is more difficult and proof of vaccination or test is often required. In addition, a visa is required for residence in some countries.
A visa is required to travel to many countries. There are different types of visas for different activities. In some cases, but not always, a regular tourist visa allows you to do paid work, as long as you are not employed in the destination country. Some countries also have a special "Digital Nomad" visa or are planning to introduce one.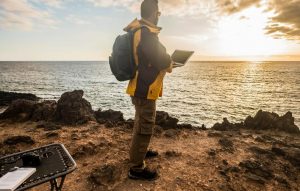 Sri Lanka, for example, is planning to introduce a visa for digital nomads. Those who want to travel to America and work from there can in many cases use the digital travel authorisation called ESTA. The ESTA allows a stay of 90 days in America. In Canada, there is a similar electronic travel authorisation called the eTA.