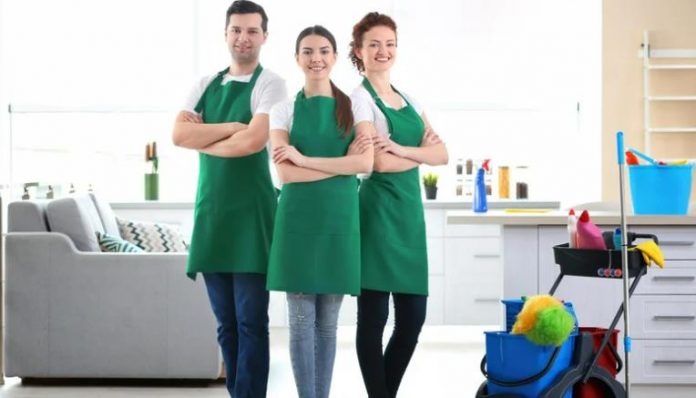 If you're looking for cleaners in North London, there are certain things to look for in a cleaning company that ensures you get the best cleaning service possible. But what are these things? Well, we've made a list. Below you'll find common cleaning services that others use in North London, as well as the best traits and practices to look for in cleaning companies in the area.
What to look for in cleaners in North London?
We'll get to cleaning services in just a bit. But first, it is important to find a cleaning company that has an excellent ethos. That way, you'll know that the cleaners are passionate and hard-working and will do the job you need them to do. So, it is best to use cleaners that are:
Reliable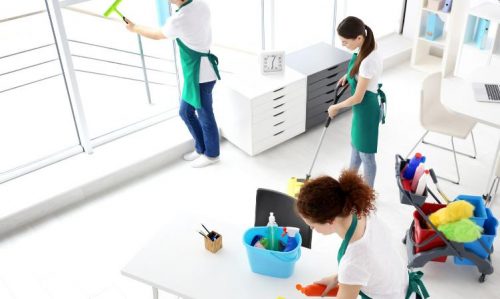 Reliability is incredibly important when it comes to cleaning. There are so many cleaning horror stories out there where the cleaner just never shows up for their appointment. If this is an important cleaning session, like a deep clean or an end of tenancy cleaning session, this can really put a hold on your schedule. So, find a cleaning company that will turn up when they say they will, even if it is a bit short notice.
Flexible
Cleaners also need to be flexible in all cleaning situations. Let's say, for example, you have regular domestic cleaning sessions every week, and the cleaner usually does the hoovering, dusting, changing the beds and stacking the dishwasher, for example. But then, one week, just before the cleaner arrives, you drop something on your carpet. You need a cleaner that can deal with that stain. A cleaner that will spring into action and take care of your cleaning needs when they occur.
Trustworthy
I'm sure most of us have heard cleaning horror stories of cleaners not doing the cleaning very well, breaking something while cleaning, or even stealing from people's homes. Sadly, this does occur with certain cleaners and cleaning companies.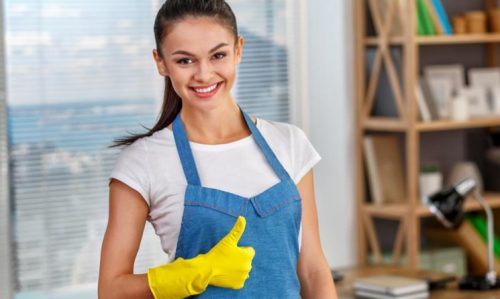 A good-quality and professional cleaning company will vet all of their staff and train them in all of the cleaning tasks they will encounter daily. They will also have insurance, so if anything does get broken, the matter is quickly resolved.
Pay the London Living Wage
When a cleaner receives a fair wage for the work they are doing, they are more inclined to do a better job. They also won't need to work two or more jobs just to survive. So, the cleaners will focus on the job at hand and deliver the results you want. The most professional of cleaning companies in London pay their cleaners the London Living Wage as this attracts better, more experienced and hard-working cleaners. And so the quality of the cleaning job is always much higher.
Cleaning services
While these core values are excellent for a cleaning company, they also need to provide the cleaning services you need. When looking for a cleaning company, it's important to find one that can offer the cleaning service you need right now, of course, but also any other cleaning service you may need in the future. After all, if you find a brilliant cleaning company, you'll likely want to use their services again. So, it's important that they can offer you all the cleaning services you need. Here are some examples of cleaning services that good quality cleaning companies in North London offer:
Regular cleaning services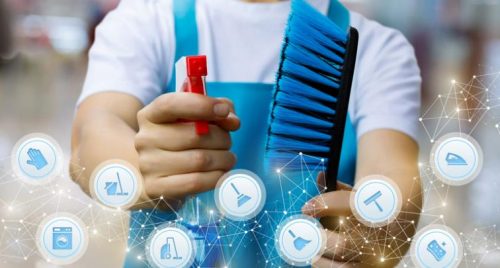 These can be weekly or fortnightly cleaning sessions where a cleaner will take care of most everyday cleaning chores you need. The typical amount of time for a regular domestic clean is a two-hour time slot, and a professional cleaner can get a lot of stuff done in this time. If you need more time, perhaps consider housekeeping services instead.
Deep cleans
This is a one-off spring clean of your entire home. This is a brilliant place to start if you've been struggling to find a professional cleaner for some time. Every room, every cabinet, every inch of your home will be cleaned, and you can even add additional services like carpet cleaning and upholstery cleaning to completely wipe the slate clean.
End of tenancy cleaning
When you're renting a property, this cleaning service can be used just before you give your keys back to your landlord. It is a full clean of every inch of the property, including commonly missed areas like behind the toilet and kitchen cupboards hinges.
In conclusion
There are loads of cleaners in North London and plenty of cleaning services to choose from. Just make sure that the cleaning company you use has good quality staff that are hard-working, reliable, flexible and trustworthy. And that the cleaning company offers all the cleaning services you need now and may need in the future. That way, whenever you need a cleaner, you can rely on the cleaning company you know and trust to get the job done.