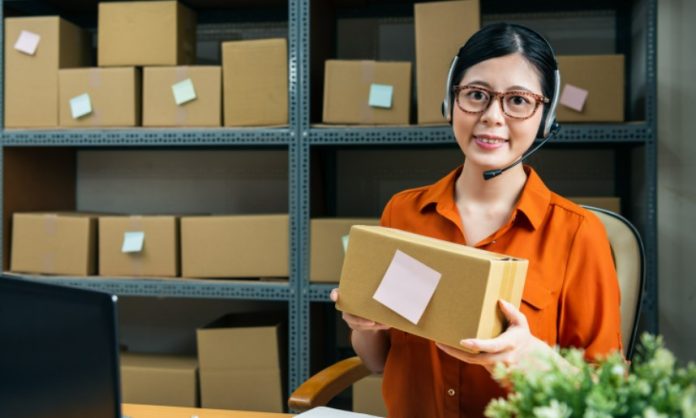 Running an e-commerce business in the UK? Here are some useful packaging tips for the e-commerce industry that you can apply for more business success.
With technology advancing in leaps and bounds, e-commerce businesses have become extremely popular as it has become more convenient to shop from the comfort of your home or workplace.
The packaging in e-Commerce setups allows them to do additional branding in many ways.
If you run an e-commerce business in the UK – which is one of the largest markets for e-commerce – and want to know some packaging tips that your business will greatly benefit from, this article is for you.
6 Great Packaging Tips for Your eCommerce Business
1. Find the Perfect Packaging
The most basic of the packaging tips for the e-commerce industry is to figure out the best packaging that will be used to deliver the products to your customers. The size, material, and package design are all important parts of finding the perfect packaging for your business.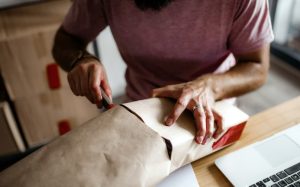 The first factor to consider is the size of the package. This depends on how large and heavy the product inside is. You have to make sure that the package is neither too big nor too small for the product inside.
A smaller package is cost-effective as it lowers your shipping costs. In contrast, larger boxes can fit more products inside and may even offer more protection if you use a corrugated box for shipping.
Additionally, the material used also has a relation to the product inside. If the product is heavy, then using cardboard boxes is the most popular choice whereas a corrugated box made with several paperboard sheets is recommended if you are shipping fragile goods that need extra protection.
2. Use Tape That Serves Multiple Purposes
As the UK is an e-commerce heavy market, businesses are constantly in the search for new ways of using their packaging tools effectively. Of these tools, packing tape has become a big deal since it can serve multiple purposes. If you are looking for customized tape for your brand, then you should consider visiting tape jungle UK.
The primary job of packing tape is to reinforce the package and hold it together. If you use custom tape, then additional security can be added to the tape. The custom tape will act as a theft-deterrent (since no one else has access to the tape) and prevent the product from getting mixed up or lost while also providing more safety for the product as it can be fragile.
Additionally, this tape can be used to advertise your brand as well. Adding your logo and company name means that the tape will be doing three tasks—securely sealing the parcel, brand marketing, and theft prevention.
3. Use Environment-friendly Packaging
Another packaging tip for the e-commerce industry that has additional benefits is making your packaging environmentally friendly. With the rise of e-commerce in the UK, people have been wanting eco-friendly packaging, even if it means a rise in shipping costs.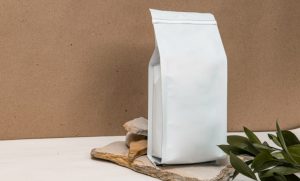 If the packaging is recyclable, then this will boost your brand reputation to the public while also helping in reducing waste in the environment. Additionally, government subsidies are often provided to firms that produce low external costs for the environment. This makes switching to eco-friendly packaging a no-brainer.
4. Advertise Your Brand
Using your packaging for advertising your brand is quite a profitable business idea. Usually, shipping boxes are dull and bland, but this does not have to be the case. It can benefit you enormously to make your packages unique.
Placing your brand logo and name on custom packaging using high-quality printed labels will appeal to your customers. Furthermore, you can print special messages and instructions for your customers as well.
Another way to advertise your brand further is by adding website URLs or QR codes that lead the customer to your web pages or feedback surveys. This encourages customer involvement while giving you crucial information. You can also print discount coupons so that customers become inclined to order again from your company.
5. Design the Package with Creativity
In the UK, e-commerce competition is very high, meaning that authenticity can go a long way in reaching customer satisfaction. Packages don't have to be boring as digital printing has changed the formula completely.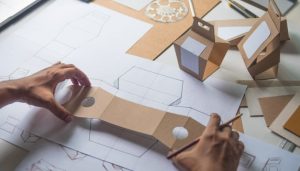 You don't even need to use the usual boxes anymore; aesthetically designed pouches, courier bags, and different-shaped parcels can all be used to intrigue your customers.
You should offer a variety of different types of packaging for different products for your brand. Place unique messages and designs on each product variation so that customers don't get bored with your packages. The unpacking experience can be different with each product, and the package can also target specific markets.
6. Create a Smooth and Memorable Unboxing Experience
The most important thing to keep in mind when creating a package is that it is not overcomplicated and leaves an impression on the customer when they are unboxing it.
Although you should try to be unique with your packaging, this does not mean you should overdo it. Keeping the unboxing experience simple yet engaging to retain the customer's interest.
As mentioned before, you can add coupons and discounts to the package. A personal message of gratitude and a gift item for the customers will make the unboxing meaningful and memorable.
Conclusion
With so much competition in the UK, every inch of authenticity will play a key part in running a successful business endeavor.
Implementing a good packaging strategy will lead to higher revenue generated for the business overall.
We hope that these packaging tips for the e-commerce industry will help your business become successful. Good luck!
FAQs
1.  What should I consider when designing product packaging?
There are four factors that brands should consider when designing a package. The package should be competitive, engaging, communicative, and memorable.
2.  What are the different types of packaging?
The primary, secondary, and tertiary packaging are the three different types. Primary packaging is closely related to the product, secondary packaging is used for branding and shipping, and tertiary packaging is for carrying the secondary package safely to its shipping destination.