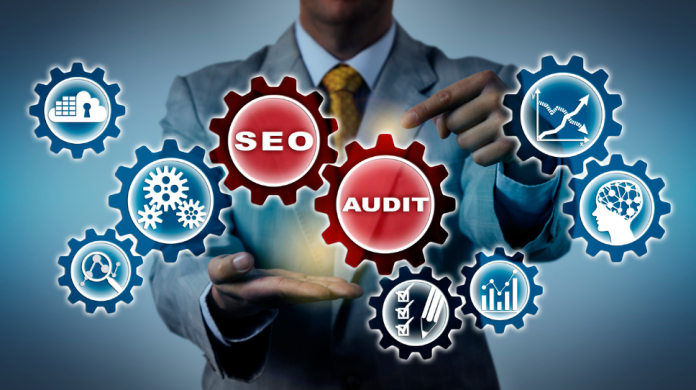 SEO audit should be done for a website at least monthly once which helps to improve the performance and ranking. This is the process of checking the ranking, backlink profile, content strength and other terms that oppose your traffic growth.
Usually, a website audit will be more technical and for large business websites, it will take some days to complete the process. In this article, we will discuss the 16 steps of the SEO audit process to boost your Google rankings. With these steps, you can completely audit your site within an hour.
Tools You Need for the Process
Google Search Console
Google Page Speed Insights
Google's Structured Data Testing Tool
Ahrefs
Copyscape
SERP Simulator
Webpage Word Counter
16 Step SEO Audit Process to Boost Your Google Rankings
1. Check that Only ONE version of the site is browsable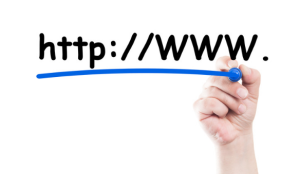 The first process is to check the browsable URL of your website. A website can be searched in different terms like
http://website.com
https://www.website.com
https://website.com
https://www.website.com
These are the four common searches of any website, make sure only ONE version of the above searches directs your site other searches should be 301 redirects. Make sure that HTTP redirects your site with HTTPS which is very important, and it shows your website is secured.
2. Start a Website Crawl
It is important to check that your site is crawled regularly and properly, you can check this with a proper SEO auditing tool like Ahrefs.
If you are using Ahrefs, go to Site Audit>New Project>Scope&Seeds paste your website URL and uncheck if there are any 301 redirects. It is advisable to check the sections Execute JavaScript and Check HTTP status of external links in the crawler settings.
This will help you to check all the external links and JavaScript links on your website. Run the process and wait till it ends.
3. Check Google for Indexation Issues
You can check the number of pages on your website and how many of them are indexed, you need access to the Google Search Console of your website to check this status.
Go to Search Console>Google Index>Indexed Pages
This will display you the results that how many pages are on your website and how many of them are indexed. If you do not have a search console, then use site: search operator in Google search followed by your website.
If you found any pages that are not indexed, it will be due to redirects issues or the pages that contain 'nofollow or noindex' tags.
You can see this clearly while using Ahrefs, go to Site Audit>Project>Internal Pages here you can see the number of internal pages.
If you scroll down further, you can see the list of all 301 redirects, noindexed pages, nofollow links, 404 page not found, broken links and pages and all the issues that block your webpages from getting indexed by Google.
4. Check that you Rank for your Brand Name
As an SEO the first process is to rank for your brand name and your site should be displayed in the first position of SERPs when searched. If not, you do not have an online reputation among users and search engines.
Choose a proper keyword with high volume and less competition as a domain name for a blogging site. If you are starting a new brand, check the status of that keyphrase or keyword in search results you will get an idea about how to rank for that targeted keyword.
Link building is the only solution to rank a keyword in the first position. This means,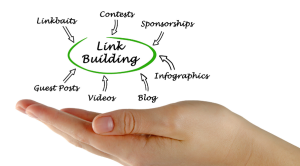 Building strong and branded links
Get backlinks from the high authorized sites and ask them to add your link to their website too
Building citations on business directories
Create a profile in Google My Business this initiates your brand on Google
Create Social Media profiles like Facebook, Instagram, LinkedIn, Pinterest etc.,
These are the common link building strategies to build a strong online brand and it is advisable to integrate your website with Google Search Console to get indexed easily.
5. Manual On-Page Checks
Check the on-page status of all the pages on your website, start with the highest-ranking page either the landing page or homepage of your website. Check all the on-page SEO elements are optimized well and the content on the page is SEO friendly.
Some of the common on-page elements like title tag, H2, H3, focus keyphrase, tags, metadata and check that your content has at least 4 to 5 related keywords and all the images are optimized and related to your content.
6. Dig deeper into more on-page SEO crawler reports
If you have a small business site or blogging site, your auditing report will be generated quickly in Ahrefs, now it is important to check all the on-page issues.
Go to Site Audit>Project>Internal Pages>HTML Tags
Now you can see the list of all the on-page issues clearly, you can check them using filters. It is advisable to check Errors before checking Warnings and Notices, you can also check Social Tags, Content Quality, and Outgoing Links to make sure all the on-page issues are fixed.
7. Check for Duplicate and Thin content
Duplicate content is one of the scams in SEO, you can refer to another blog to write your own words, but you should copy all the contents in the blog.
This occurs when a large website has different country pages for a similar product, and many of the disclaimers will be the same for all the websites.
It is important to note that everything you do in SEO should be unique, so try to create different descriptions and content for each page on your website. If you found any copied content from another website, you can ask them to link to the original blog post.
Copied content is only the content issue but also when you have fewer words in content then it will be difficult to rank. These issues can be found using different tools like Copyscape and Webpage Word Counter or you can see all the issues in Ahrefs Site Audit.
8. Check your Website's Speed
Page Speed is one of the important factors to improve your website ranking. It makes the user more engaged without waiting, it is important to check the speed of your website to improve your page speed.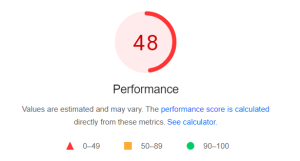 This can be easily identified with the Google Pag Speed Insights tool, which corrects all the errors shown when your paste your URL. You can also use Ahrefs Site Audit to find the slow loading pages and you can optimize them according to the user needs.
9. Check for Structured Data Errors
The next step is to check the structured data of your webpage in SERPs, the structured data will be good for the pages and sites that contain reviews, product information, and events.
Structured data is a pre-defined structure that will be followed in all SERPs, you can find the errors in structured data using Google's Structured Data Testing Tool and you can fix them if there are any errors.
10. Analyse Organic Search Traffic
SEO audit is done to improve your website traffic through organic search, it is important to check your traffic growth often. You can use Google Analytics to scree your traffic growth graphically, it will show organic search, organic social, direct, unassigned, and referral.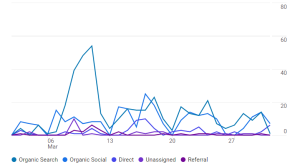 Each is the impressions and clicks of the users who visited your website, you can see the graph with the specified time, and you can compare with two time periods.
This can also be seen in Ahrefs site explorer, and it will be easy for you to screen your website traffic growth. With this report, you can take your next step to optimize your web pages that are dropped and plan your ways to improve the organic search.
11. Check that Rankings are Heading in the Right Direction
It is important to check that your keywords are growing in the top position, so you can optimize them further to improve the traffic growth.
You can clearly screen the growth of organic keywords in Ahrefs Site Explorer, go to Organic Keywords there you can find the list of keywords and your blog posts that are ranking.
With this report, you can easily analyse that, which keyword your post or page is ranking, and you can optimize the post to keep increasing.
12. Find the Page Rankings in the top position for High Volume Keywords
You can screen the position of your organic keywords in SERPs, you can optimize your blog post if they are ranking on the second page or above the 10th position. By doing so, you can increase your ranking further, here are some of the strategies to improve your high-ranking posts,
Add some internal links
Build Fresh Backlinks
Make sure SEO is optimized for an exact keyword
Update the content if you feel it should be optimized
13. Analyse your backlink profile
Backlinks are an important factor for website traffic growth, you need to build a proper and highly authorized backlink. You should check often if the links are available or dropped.
You can check your backlink profile using Ahrefs Site Explorer, it is also important to check the anchors that are used to link to your website. It is good if you are linked with branded keywords or from high DR sites.

Check the DR of all the websites linked to your posts and pages and remove all the spammy links and lost links. If you found your link has been removed by branded websites, then you can request them through outreach email to link your website or page.
14. Find and Fix Broken Links
Find all the broken links in your website and fix them by replacing the content and redirecting the not found pages to the live links.
These broken links can be found in two methods on is using Ahrefs, go to
Ahrefs>Site Explorer>Pages>Best by Links> add a "404 not found" filter and you can find all the broken links like this,

You can also find the broken links and not found pages using Google Search Console, go to
Search Console>Crawl>Crawl Errors, this shows you the "not found" links and pages and you can optimize them according to your need.
15. Find Content Gaps
Content Gap is the process of ranking the high volume or highly attracting keywords that are used and ranked by your competitors but not by you.
For this process, first, you need to find who are your competitors. Enter your website's branded or targeted keyword in Google search then you can find all the competitors of you.
You can find your exact competitors who are using your keywords and other keywords and ranking higher by using Ahrefs Site Explorer.
Go to Site Explorer>Organic Search>Competing Domains here you can screen your competitors who are using your keywords and other keywords like this,

Here the blue bar represents the number of keywords on your website and the yellow bar represents the keywords on your competitor's website. The green bar initiates the common keywords in both of your websites.
Go to Content Gap tab and paste your competitor's domain and click Show Keywords this will display you the keywords used in your competitors' websites, and you can choose your required keywords by using filters.
16. Conduct a Full Content Audit
The final step is the crucial step, that you need to remove or delete the low quality or no traffic content on your website.
This is a successful process and advised by many experienced SEO professionals, find the low-quality content, find whether it can be improved or not, if you can improve the content quality then go ahead or just delete them and link a 301 redirect with relevant pages. So that you do not worry about losing your links.
Conclusion
SEO auditing is the process of screening your website and improving organic traffic. I hope these 16 steps for SEO Audit Process will be helpful to Boost Your Google Rankings. Try them out and improve your website ranking.